In 2018 there were 50 Coffee Roasters around Australia partnered with StreetSmart for CafeSmart. We would love more Roasters to join the event in 2019 – so if you are interested please contact via email.
CafeSmart unites the coffee industry for one day to help people who are homeless.  The success of CafeSmart has been built through a strong partnership with Coffee Roasters.  Coffee Roasters play a vital role, driving the event, through raising awareness to their wholesale cafes and corporate clients and offering product to assist on the day.
Our Coffee Roaster Partners commit to supporting their wholesale customers to take part in CafeSmart. Roasters decide on how to support their customers and the level of support – e.g. donated beans, cups etc.
We'll acknowledge your support through our website and social media, and support you with campaign marketing and web assets.
2018 Coffee Roaster Award and Top 5
---
– 2018 Champions –

– Runners up –
Five Senses Coffee
Allpress
Campos Coffee
Axil Coffee Roasters
2019 Campaign Principal Sponsor:
---

2019 Campaign Supported by:
---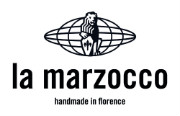 2019 Campaign Media Partners:
---