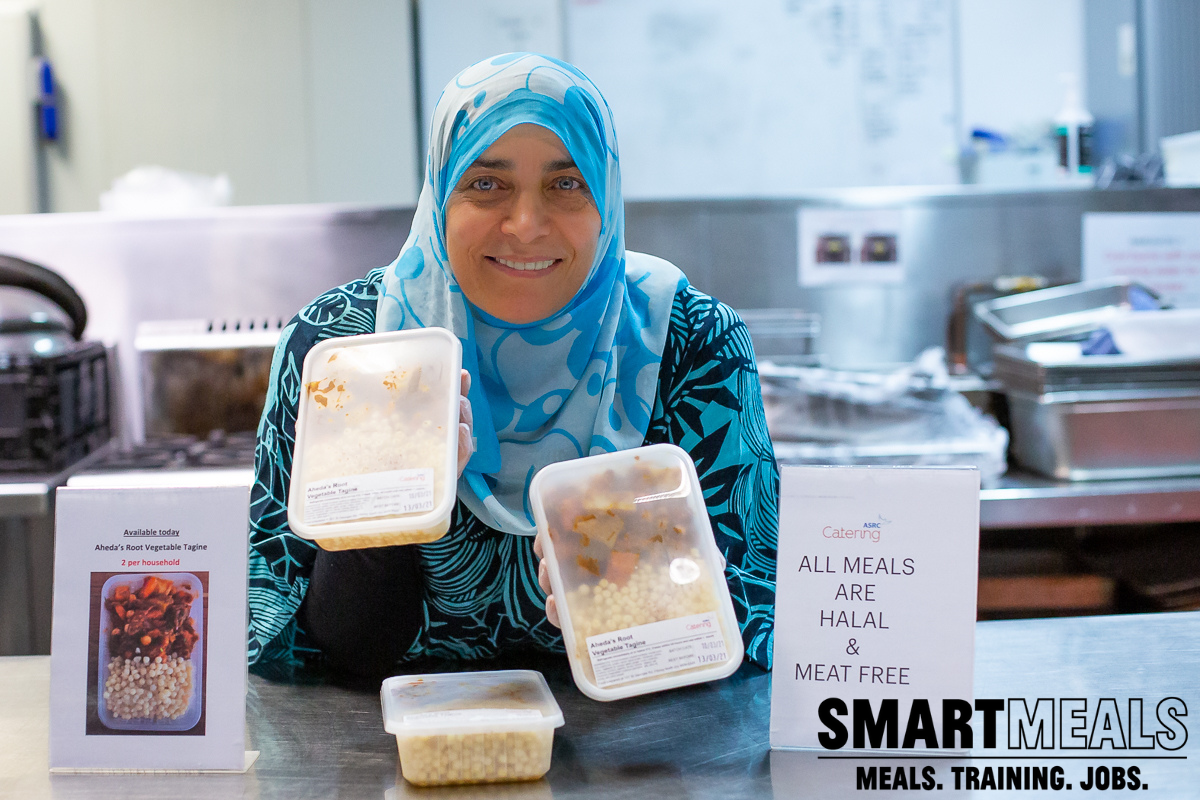 SmartMeals was launched back in March 2020, responding to food insecurity of vulnerable people, as COVID restrictions hit community meals programs. This week we deliver our 150,000th meal, powered by our generous supporters. Currently we are collaborating with 13 food based social enterprises, in 5 States, to cook 4,000 meals per week, and we want to keep delivering….
Research early in 2021 revealed strong continued demand for SmartMeals from people experiencing food insecurity across our community network and this hasn't let up. Even though the economy continues to rebound there are many people struggling to meet their basic needs as the JobSeeker and JobKeeper supplements were wound back and rent moratoriums have ended. Many people have been left with rent arrears and debt from 2020 while rental affordability and availability are at record lows. At the same time the hospitality sector is slowly rebuilding after a devastating 2020, including social enterprise food businesses who were severely impacted. To meet these challenges we rebooted our SmartMeals program in March this year to focus on helping to re-build these enterprises, contributing to their capacity to employ and train vulnerable people, while cooking meals for people in need in their community.
The rebooted SmartMeals program was launched on 8 March, initially funded through our December/January online fundraising and our 2020 DineSmart campaign revenue. The program has now been running for 12 weeks and we have 13 social enterprise partnerships established (listed below), across 5 states. They are cooking close to 4,000 meals per week, and we are distributing $49,000 of funding to social enterprises per month. The program is funded at current levels through to the 25th June. After this date we will be dependent on raising further fundraising revenue during our End of Financial Year (EOFY) campaign.  Our social enterprise partnerships…
| | |
| --- | --- |
| Charity Partner | State |
| Bendigo Food Share | VIC |
| Darcy Street Project | NSW |
| Common Ground Project | VIC |
| Food 4 Futures | SA |
| Kinfolk | VIC |
| Loaves and Fishes | TAS |
| Hope St Café at MICAH Projects | QLD |
| Parliament on King | NSW |
| Plate It Forward | NSW |
| The Little Social – Youth Projects | VIC |
| Espresso Train Cafe – Nundah | QLD |
| The Met Cafe – Southern Youth and Family services (SYFS). | NSW |
| Emerge Cafe – Toowoomba | QLD |
Recent feedback from our social enterprise and meal recipient partners shows how important this program continues to be, as marginalised people continue to struggle to find work, pay bills and put food on the table.
Ability Social and Plate It Forward
"Thanks so much for everything. You guys are doing incredible things and are really making a huge difference for us and so many people. Keep up the great work, it is changing so many lives." Shaun Christie-David, CEO. 
Shaun also shared Hewitt's story: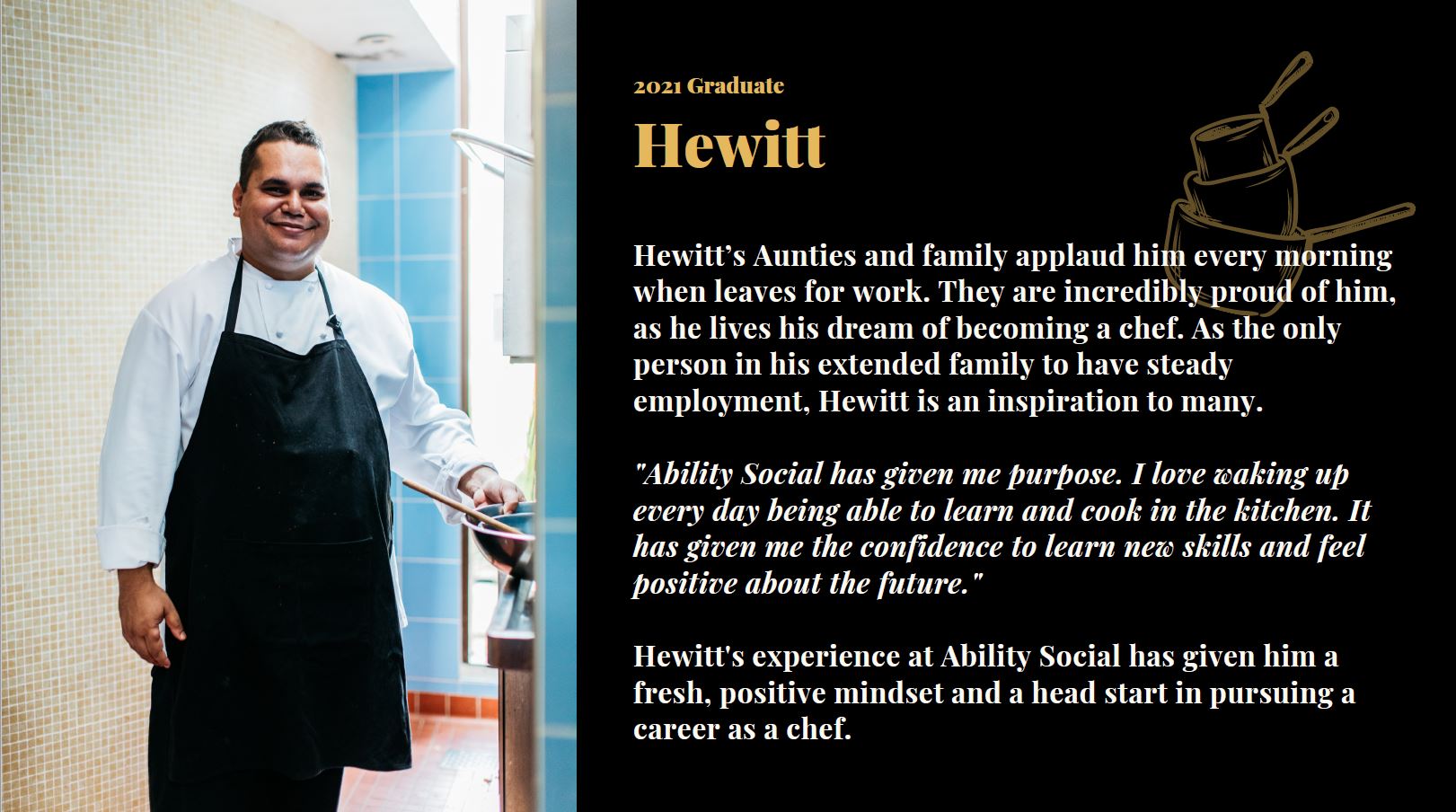 InTouch
When Liana reached out to inTouch, her situation was critical. She has two children and has a migrant background with no family in Australia– she lost her job early in the pandemic, was ineligible for JobKeeper and Centrelink. As the stress of the situation increased, her family violence situation also deteriorated. Thanks to her inTouch Case Manager, Liana has found safety in temporary accommodation, away from family violence. However, this did not address the financial hardships she faced.
"The support we receive from inSpire is a lifeline. When we opened our first food pack I was so overwhelmed I couldn't help but cry! Knowing that inSpire will be there to help us makes more difference than you can ever know. It gives me strength in my body and hope in my heart." Liana, SmartMeals recipient.
Link Wentworth
"It's a great initiative and has provided that financial respite and food security to our residents, and not to mention, how tasty the meals are! We get so much great feedback of how delicious the meals are ! Our residents look forward to their weekly deliveries, it also increases the relationship between our housing managers and our residents."  Maria Porter, Team Leader – Communities.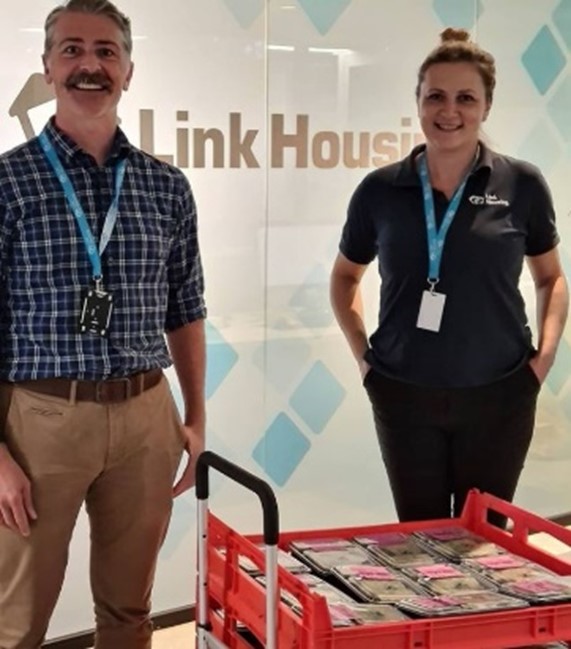 Launch Housing East St Kilda
"Thank you so much for the wonderful meals you are providing our clients. We are a women's only crisis site and having your delicious and nutritious meals pre packed and ready to heat make meal time much easier for our clients. Thank you once again from the staff at Launch Housing East St Kilda."  Adrienne Daffy.
Common Ground Project
"StreetSmart funding creates a circular economy that allows us at Common Ground to continue to offer our Staying Grounded program to the Asylum Seeker women in the region.  These funds mean the women are paid to cook over 100 culturally appropriate meals each week which are then distributed to the food relief agency, Feed me Bellarine.  This funding supports more than just meals for the needy.  It provides employment for the women, engages them socially and instils in them a greater sense of self worth and value in the knowing that they are able to assist others also in need." Diamond.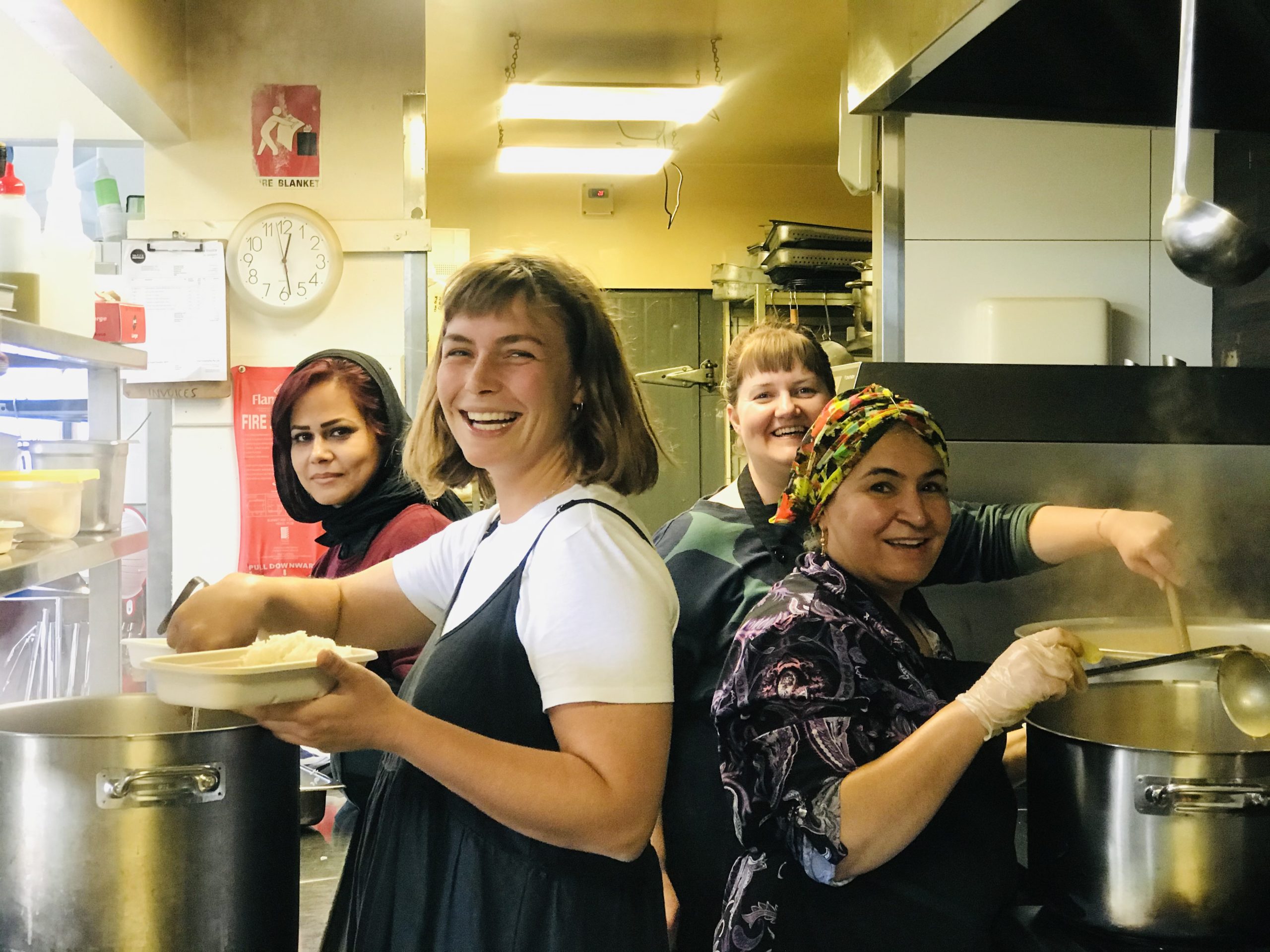 Our Winter Appeal is raising funds to keep SmartMeals delivering beyond June. If you require more information please contact Geoff Hills on geoff@streetsmartaustralia.org