Donations will support our community grants program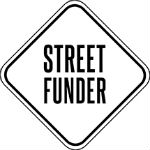 'StreetFunder' is our Monthly Giving program. Each month we seek out and fund a different project and provide you with feedback on your community impact. Join us to be at the forefront of funding and supporting innovative projects with real impact for people who are homeless or at risk.
Project Of The Month — July 2017
WOLLONGONG HOMELESS HUB
Wollongong is experiencing its own housing affordability crisis, and an increasing number of people sleeping rough. The local Homeless Hub provides free outreach services to the growing number of rough sleepers in the area – and works to prevent people at risk from losing their homes. In the Illawarra region, around 1,000 people are homeless each night. The Homeless Hub's outreach program relies on goodwill and small grants to keep operating.  This month, StreetFunders will be refurbishing their truck that does rounds of areas without local support – and supplies clothing, basic supplies, and a good old fashion sausage sizzle. Donate Now
Other Donation Options to StreetSmart Australia
Donate by Cheque
Make Cheque payable to "StreetSmart Australia" and send to:
StreetSmart Australia
PO Box 9100
Middle Camberwell 3124

This wall art at the 139 Club in Brisbane is a memorial for all those people who have lost their lives living on the street, funded by a small community grant from StreetSmart Australia.