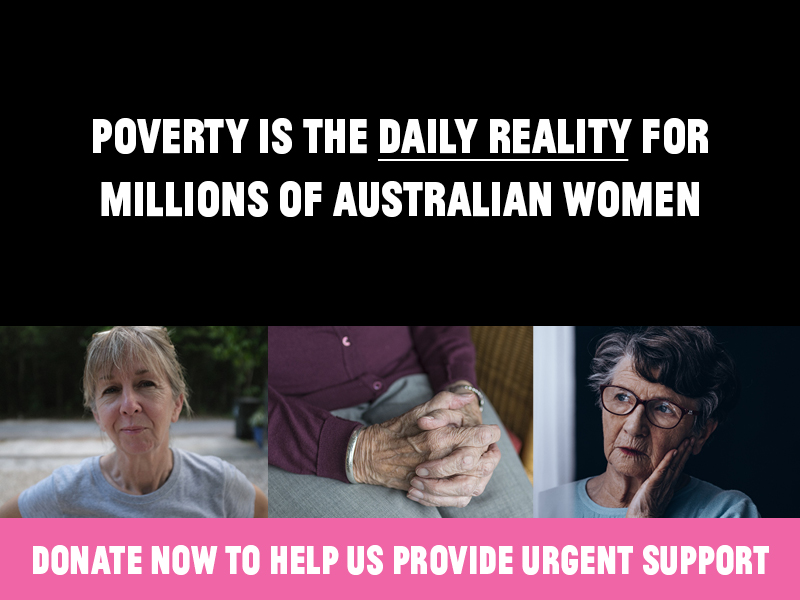 DONATE NOW TO HELP SUPPORT HOMELESS SERVICES FOR OLDER WOMEN
Did you know? 34 per cent of single women over 60 in Australia currently live in poverty, and many are experiencing housing stress and homelessness*.
This month you can help us take action to support older women experiencing homelessness by providing critical funding to women's frontline and housing services.
For many older women it has been a culmination of a number of factors that has resulted in them needing support. Many have insufficient superannuation or savings to fund the costs of living due to their life time of caring roles for family, combined with casual work or part time work. If a long term relationship end through separation, divorce or the death of an income earning spouse, a woman's vulnerability increases. And chronic lack of affordable and appropriate housing is also driving older women into homelessness.
Your donation will be providing vital resources and support to:
*Source: 'Time of Our Lives' study, Lord Mayor's Charitable Foundation
Check out the previous projects we have supported
Corporate and Workplace Giving
Huge thanks to the following organisations who have supported through corporate and workplace giving.
"Our business has been supporting StreetSmart through workplace giving since 2015. Each month our team helps fund a new project and we get immediate feedback on how the money has been spent. We are really proud to be a part of such an important initiative, and our staff are too,"   Justine Butler, ASIC in the Community Manager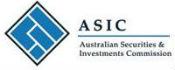 Contact us if you would like to choose StreetSmart as the charity of choice for workplace giving.
To Donate by Direct Bank Transfer:
Please send us an email of your donation, including donation amount, date, and donor name. We will send a tax deductible receipt to you.
Account name: StreetSmart Australia
Bank: NAB
BSB: 083-004
Acc Number: 17243-2803
Donations made to StreetSmart Australia over $2 are tax deductible. StreetSmart Australia (ABN: 51 106 387 446) is endorsed by the Australian Tax Office as a deductible gift recipient under the Income Tax Assessment Act 1997. StreetSmart Australia is registered with the Australian Charities and Not for profit Commission (ACNC).