100% of your donation will fund grassroots homeless projects.
Donations will support our community grants program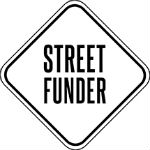 'StreetFunder' is our Monthly Giving program. Each month we seek out and fund a different project and provide you with feedback on your community impact. Join us to be at the forefront of funding and supporting innovative projects with real impact for people who are homeless or at risk.
Project Of The Month — May 2017
THE NEST PROGRAM
Youth Future's NEST program supports young parents who are at risk of losing custody of their child due to being homeless, or living in unsafe conditions.
The NEST provides safe and secure accommodation for up to 18 months, and supports mum's to identify and address the issues that may be preventing them from reaching their potential and arming them to prevent the poverty-trap of insecure, low-paying employment and finding safe and secure housing.
May StreetFunder donations will support Youth Futures' NEST program, supporting young parent's and their children with accommodation and long term support.
Other Donation Options to StreetSmart Australia
Donate by Cheque
Make Cheque payable to "StreetSmart Australia" and send to:
StreetSmart Australia
PO Box 9100
Middle Camberwell 3124

This wall art at the 139 Club in Brisbane is a memorial for all those people who have lost their lives living on the street, funded by a small community grant from StreetSmart Australia.