A community-minded coffee industry!
The lead up to Homelessness Week in August saw 44 coffee roasters, over 700 cafes and their customers across Australia drinking coffee and doing good through CafeSmart 2023. It was a great week of community spirit, all things yellow and of course coffee! All to raise funds and awareness for grassroots homelessness services.
Pictures from the events at Axil Coffee and Toby's Estate
The event had the invaluable support of many socially-aware coffee roasters, who helped the team at StreetSmart recruit participating cafes and raise funds for Cafesmart!
On Tuesday 1 August, the crew at Toby's Estate Martin Place, and Axil Coffee at Melbourne Central, helped us kick-start CafeSmart Week 2023 with a bang! Free coffees, smiley cups engraving, exciting giveaways and even the Australian Barista Champion, Jack Simpson, pouring coffees to the public, were some of the highlights of the launch fundraising events in Sydney and Melbourne.
Grinders Coffee has jump on board as a Roaster Partner for the first time, helping us promote the campaign with their network and even hosting a pop-up café at their office in Leichhardt, Sydney. But that's not everything, they went above and beyond by matching all the funds raised by their café customers, chipping in another $2,000!
"We love supporting CafeSmart for many reasons. CafeSmart funds projects that provide for at risk and homeless people and the funds are able to be utilised local in communities such as Darebin council where we're based. On top of that, we love being part of a fun day where our industry bands together for this great cause." – Jono Goldthorpe, Coffee Ambassador, Grinders Coffee
And last month, we also saw partners like Veneziano Coffee Roasters and Locale Coffee Roasters continue to fundraise for CafeSmart through exciting barista competitions they hosted during Melbourne Coffee Week.
Single O has retained their crown as Top Roaster Partner, connecting 89 café customers to the event (who they have supported with free beans for the main day) and celebrating the event at all their cafes!
"It's no coincidence that StreetSmart and Single O are both celebrating their 20 years in 2023. This pioneering organisation rallied us on board in their first Sydney year and it's a been a fixture on the calendar ever since. Once again, our café & home customers continue to get behind tackling homelessness in their hoods. It's a simple mechanic, that impacts the communities where they live and work. That's why we all love it! Big shout out to our awesome café community & to the StreetSmart team for putting on another special edition."
– Mike Brabant, General Manager, Single O.
When CafeSmart Week 2023 commenced, we were stoked to see 717 cafes all around the country advocating for our fight against homelessness and fundraising in very innovative ways:
Many chefs baked delicious smiley yellow cupcakes, as seen in Salt Cafe and Surfshop Tathra, Delissimo and Alowishus; hundreds of café teams dressed yellow t-shits, pants, beanies, jackets, socks you name it!, including the legend at Kwik Koffee Bellevue who wore a fun yellow bird mascot costume to celebrate every customer that chipped in to their collection box; and many other cafes went all yellow decorating their venues with balloons and garlands like Bourke Street Bakery and Good Things Grocer did. These are only a few examples of how participating cafes did a fantastic job raising funds and awareness!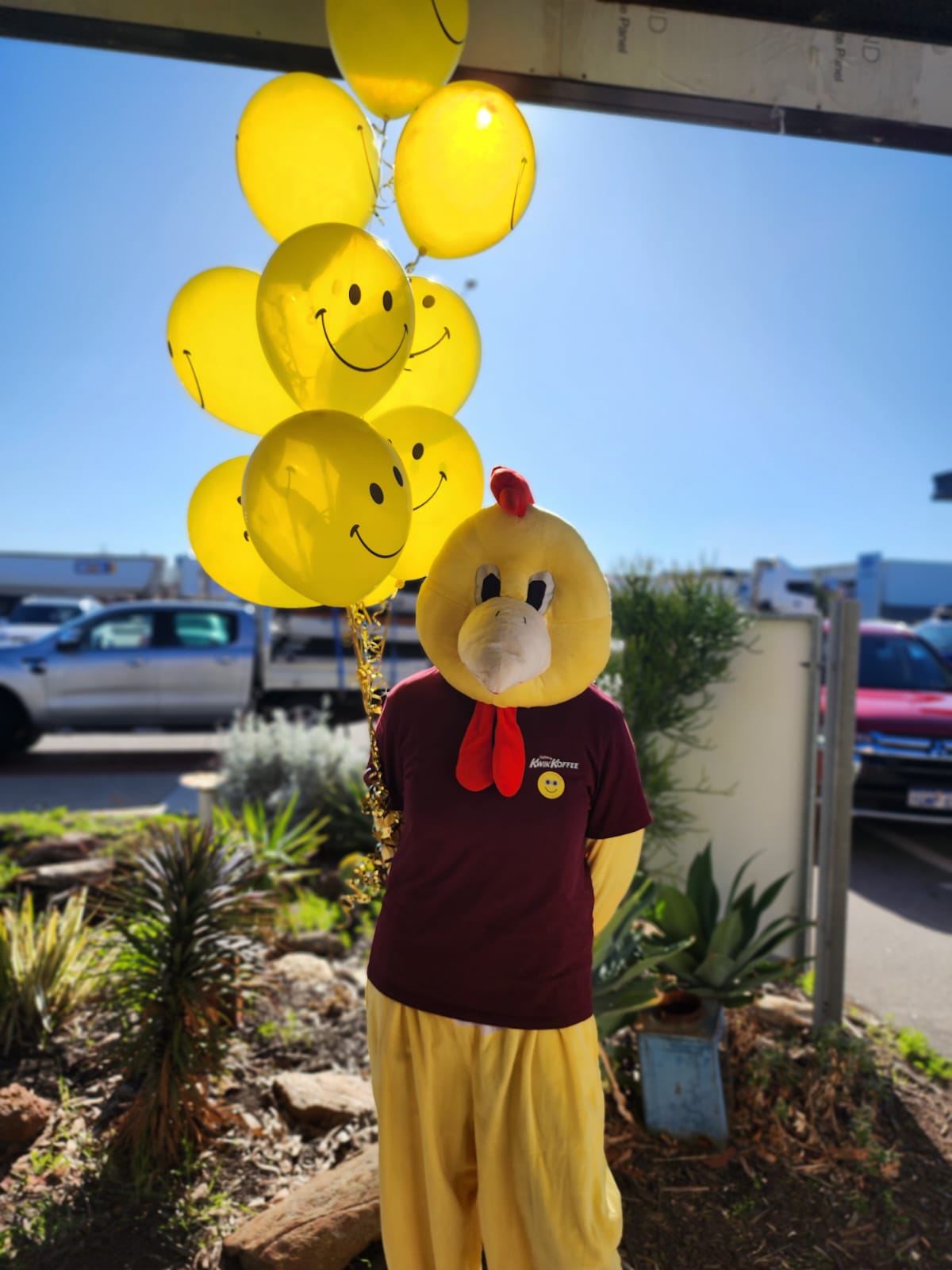 Picture by Kwik Koffee Bellevue, WA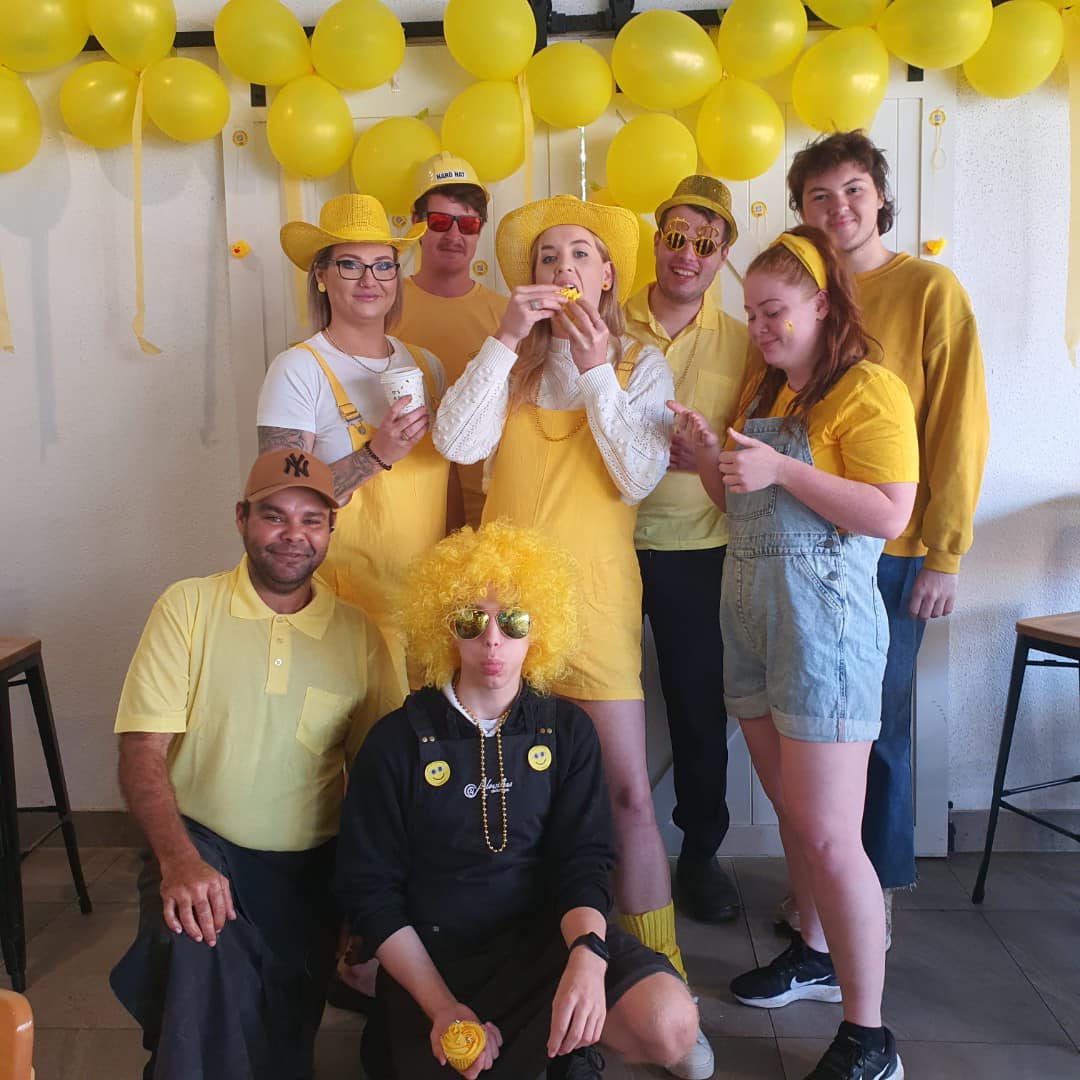 Picture by Alowishus Delicious, QLD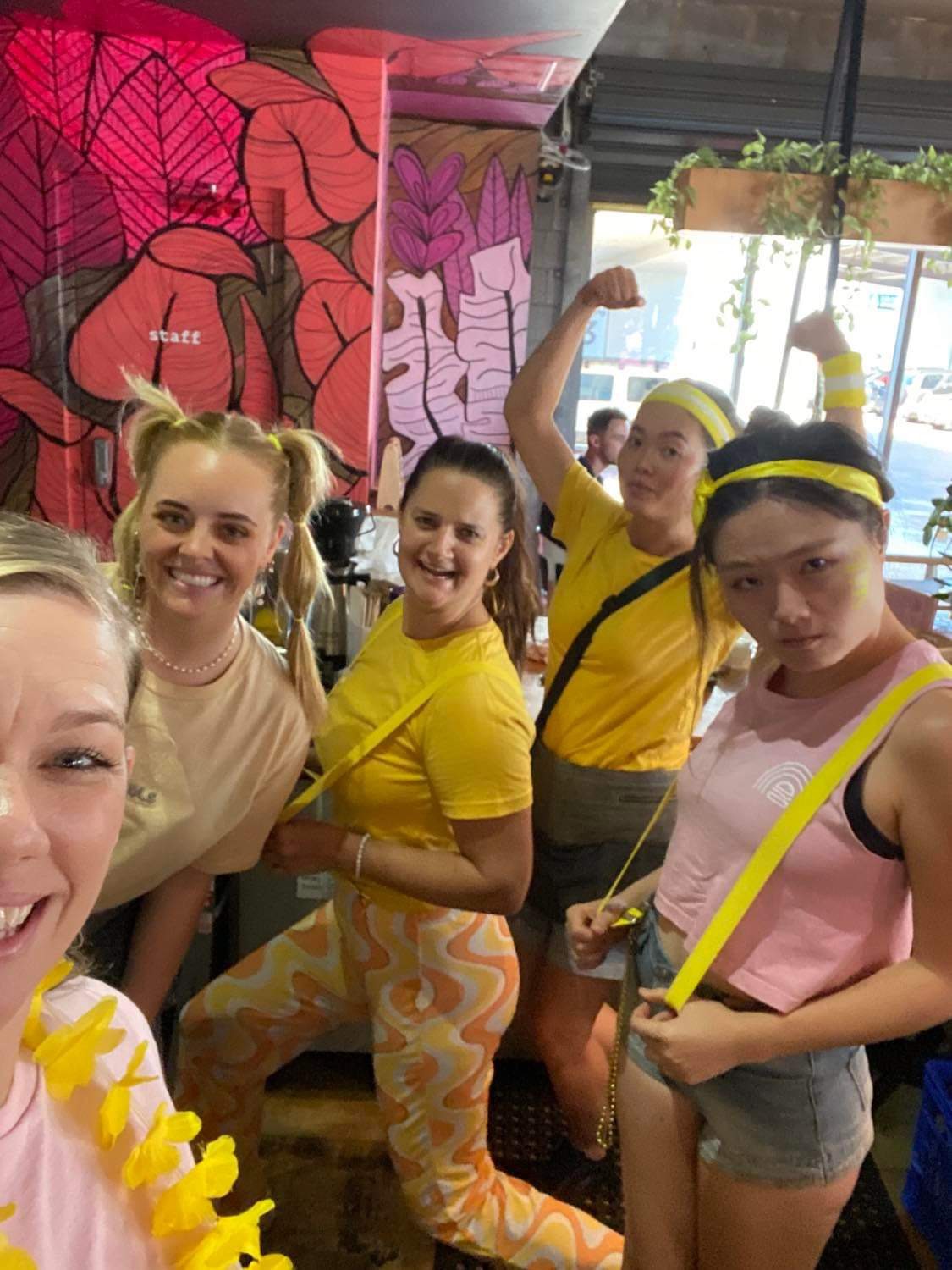 Picture by Besser Brew Bar, NT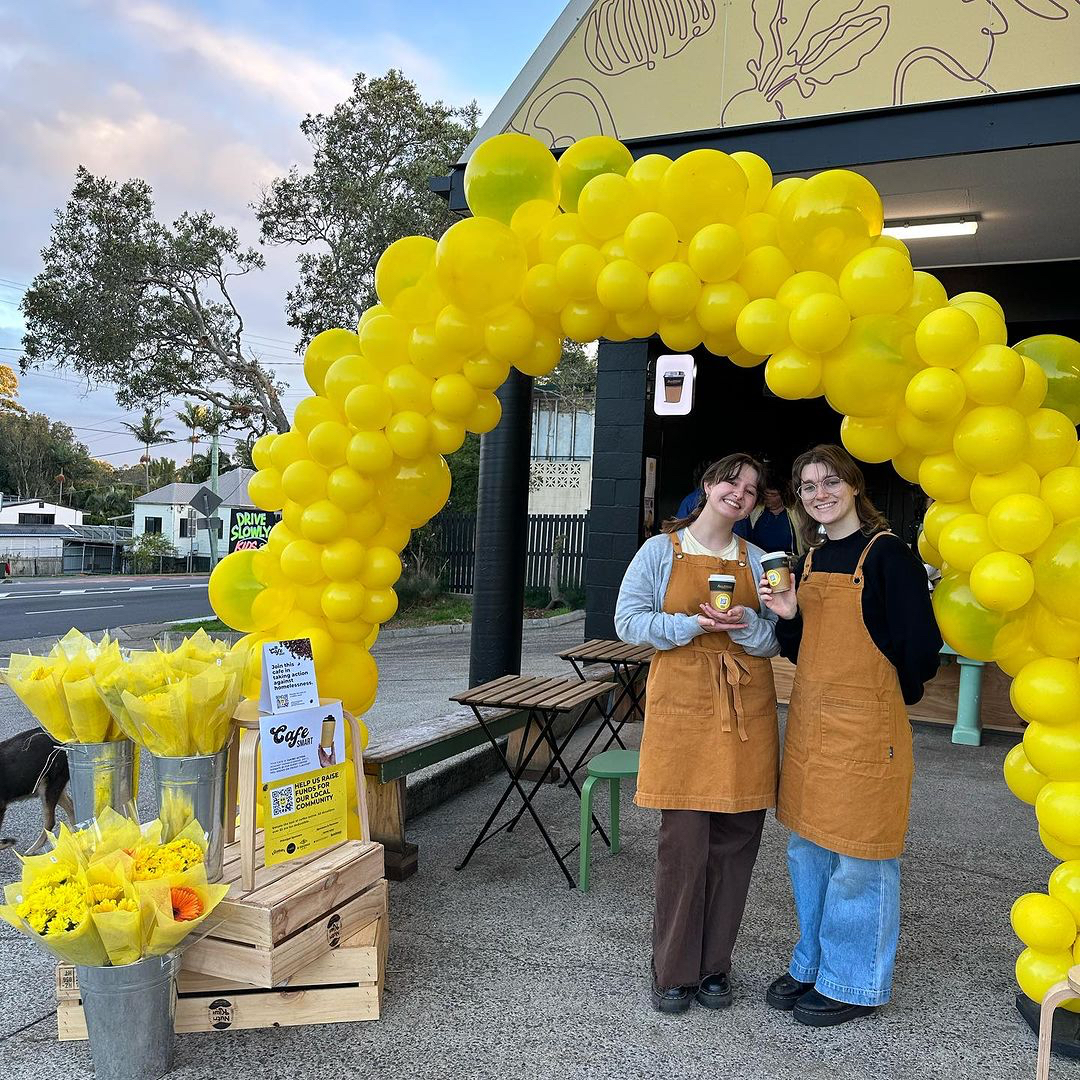 Picture by Good Things Grocer, QLD
We also celebrated milestones like EARL Canteen's first decade of support to CafeSmart!
"We are proud of our long and ongoing relationship with CafeSmart and the StreetSmart team. Across our ten years, EARL has grown from one to up to eight venues participating, communicating local grassroots charitable messages with tens of thousands of customers. The reciprocal relationship for EARL, and now also Dame, our local communities, and our teams pride in their association is a triple win. Thank you" – Jackie Middleton, Co-Founder and Director, EARL and Dame.
And for the second year running, the national coffee chain, The Coffee Club, joined in activating our campaign at 244 stores across all states and territories.
"We are proud to be rejoining the fight against homelessness, after raising over $18,000 for CafeSmart in 2022. Our continued partnership with StreetSmart on this initiative is something our communities can truly reap the benefits from across the country." – Jessica Crokidas, National Partnerships Marketing Manager, The Coffee Club.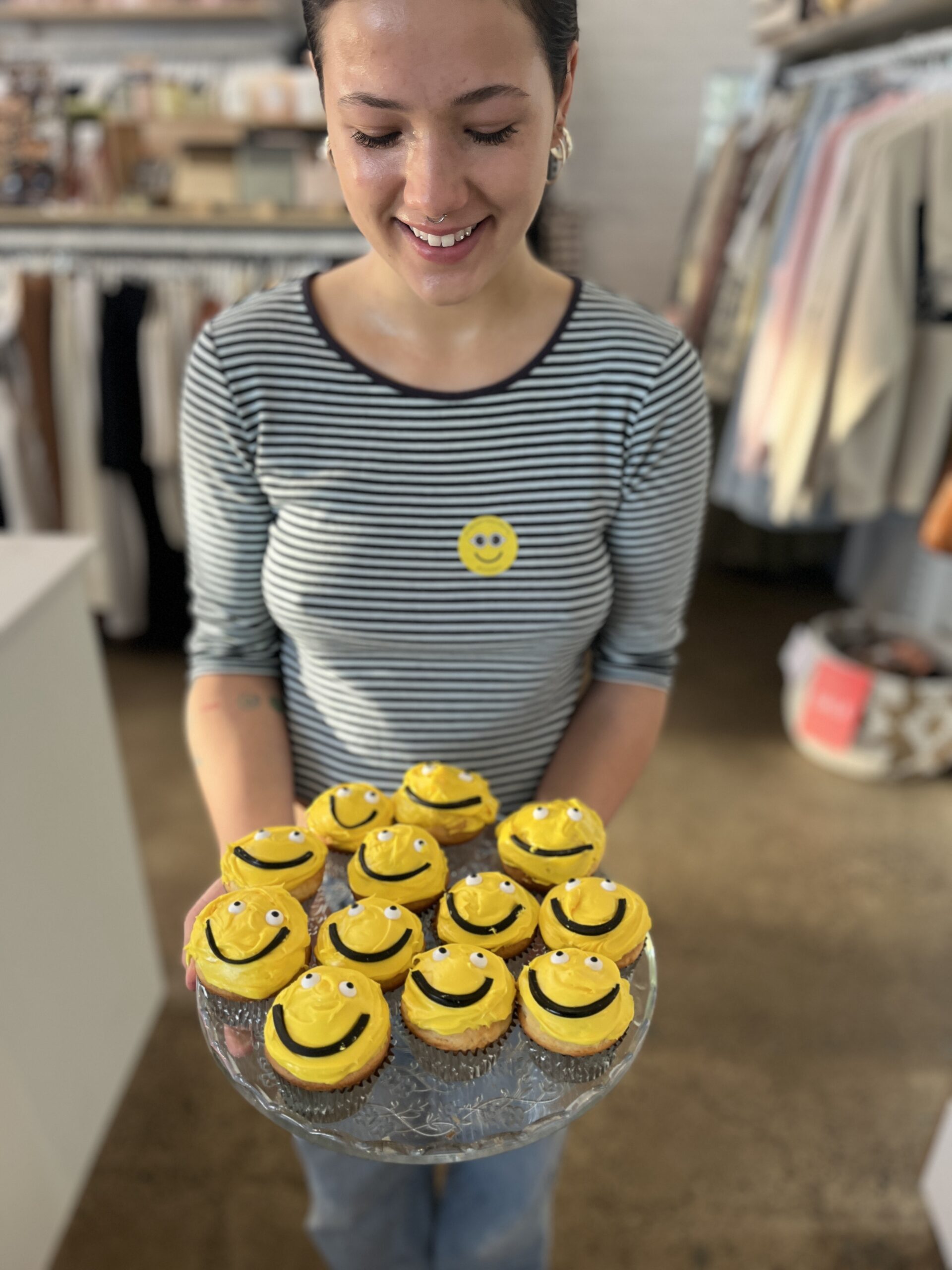 Picture by Salt Cafe Surfshop Tathra, NSW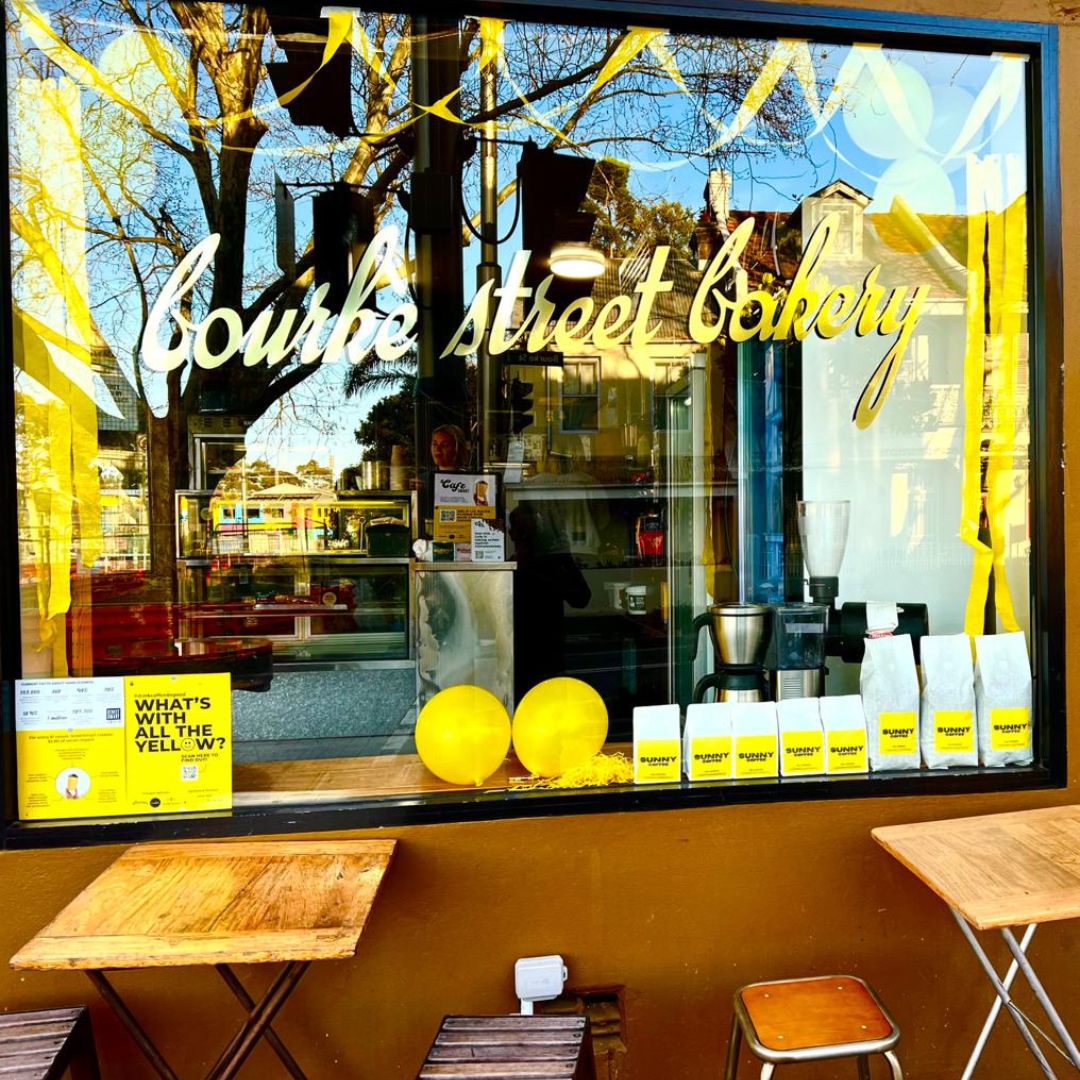 Picture by Bourke Street Bakery, NSW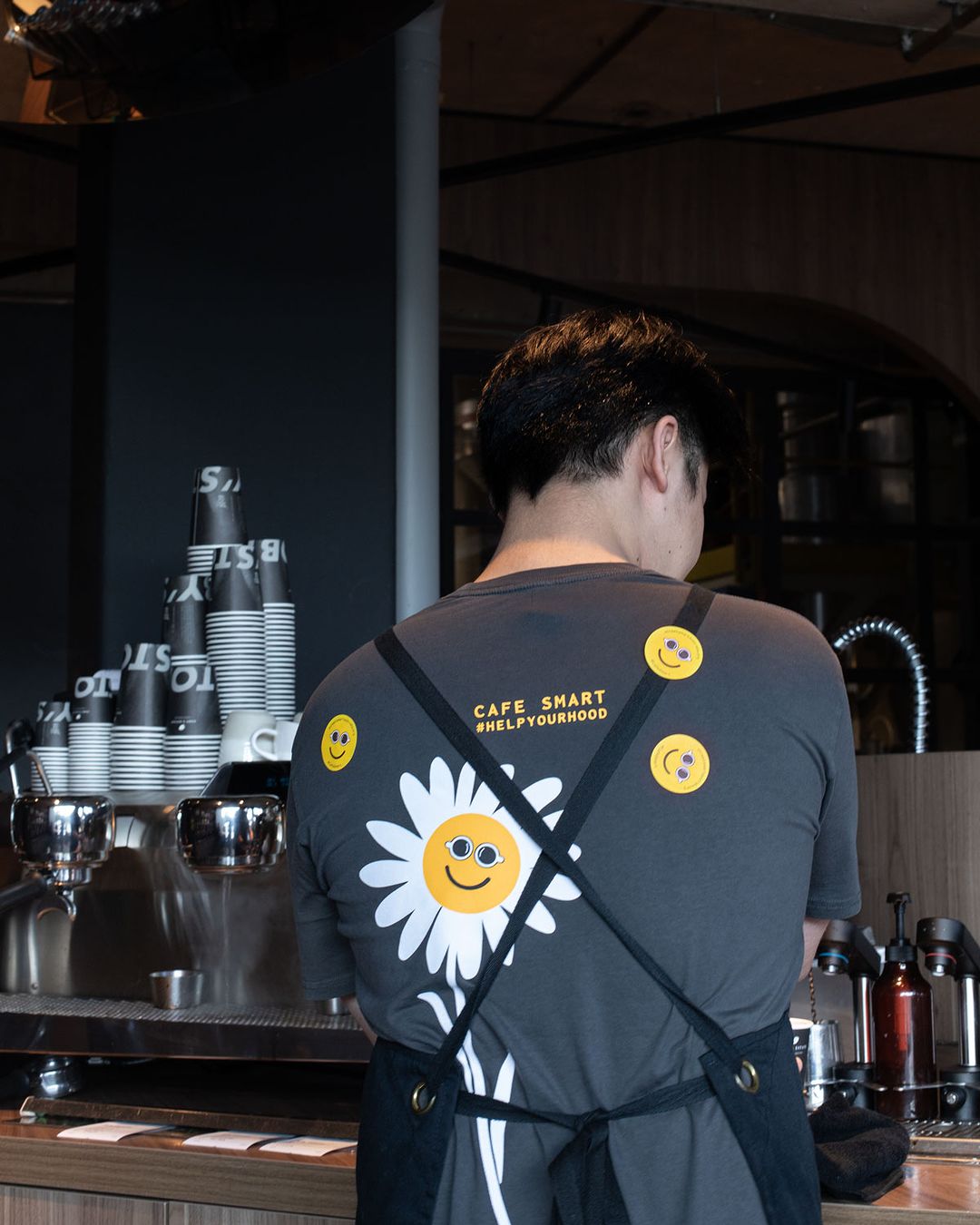 Picture by Toby's Estate Chippendale, NSW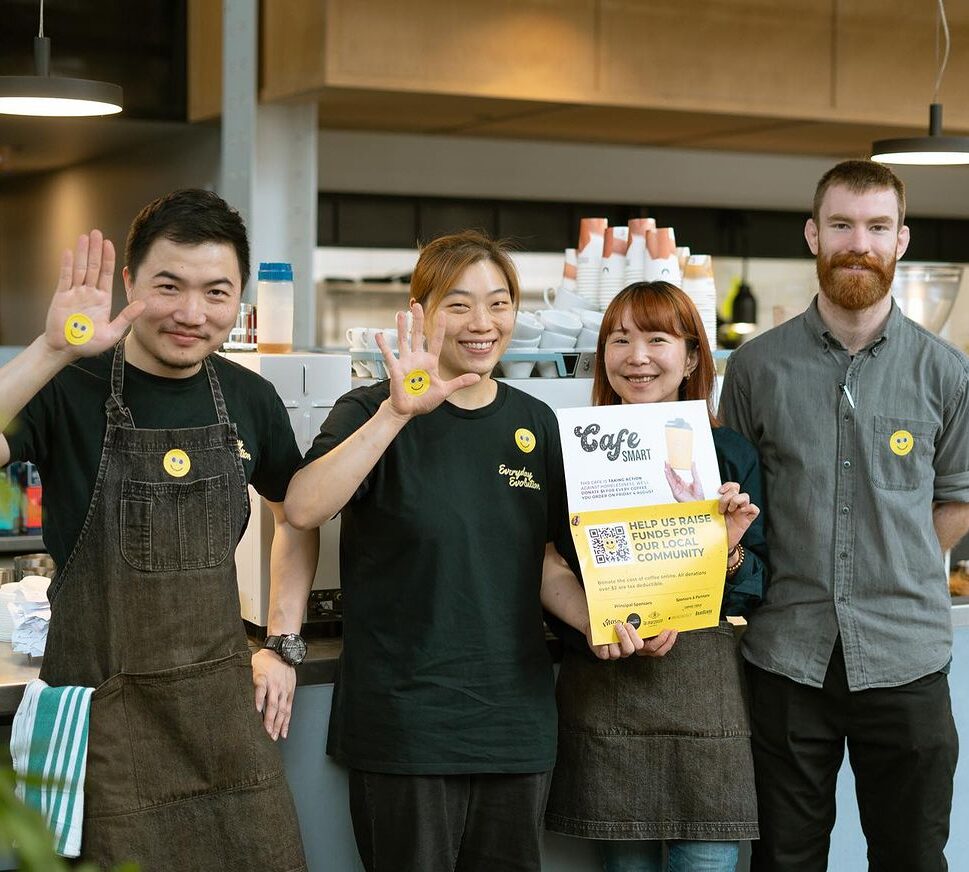 Picture by Veneziano Richmond, VIC
While we are still collecting the last cafes donations, we are excited to announce the champions that fundraised the most with their incredible fundraising efforts, coffee sales and cash collection boxes.
And we are always grateful to see new cafes jumping on board the event, as it help us scale the impact year on year and across new communities! So we would also like to shoutout all the best new cafes, that didn't hesitate to get behind the event and raised lots of money for their local homeless projects!
We couldn't organise CafeSmart and raise these funds without the support of our awesome sponsors, so a huge shout out and thanks to Vitasoy, La Marzocco and made by Fressko, our CafeSmart 2023 Principal Sponsors and Coffee Tools Distributing, CafeSmart 2023 Supporting Sponsors, for their financial support and commitment to the event and cause.
To our media partners Beanscene Magazine and Broadsheet Media, for helping us share the event with the coffee and hospitality industry, and finally a thank you to our friends at MICE, Good Feel Foods and Moccamaster for being great supporters!
Donations are still welcome! So if you'd like to get involved with this coffee movement and have a REAL and MEANINGUL impact in your community this year, chip in online now!