As the cost-of-living crisis deepens, more and more people are skipping meals to pay their rent, power and other bills. Many are turning to local charities for food relief, for the first time in their lives, and local food banks are struggling to keep up with demand, often running out of basic staple items.  That's why we have just boosted funding to 10 food relief programs, distributing a total of $80,000 so that people in acute hardship can be supported. Additionally, last month, we made 7 SmartMeals  grants worth $24,750 to cook and distribute 10,500 meals. We are continuing this critical support and are calling on you, our supporters to join us and give what you can, or share with your networks.
New and increasing cohorts needing help with food, bills, housing
Our current cost of living crisis is so severe that the Federal Government last month handed down a budget dominated by relief for people struggling to make ends meet. However, surging rents and food costs are pushing millions of people into poverty, and the increased support won't significantly address people's financial stress as rising rents and day to day living swallow these up.  Economist Ben Phillips estimates that about 86% of households whose main source of income is Job Seeker will remain in poverty.
"For the first time we are seeing a growing number of clients who have never needed to engage with an aid service before. These are people experiencing food insecurity for the first time, and putting their hand up and asking for help can be really challenging.  We are very much expecting this number to continue to grow. Funding to support this is an ongoing challenge and one that we continue to grapple with."

-Helping Hands Mission, Wurundjeri Country (VIC)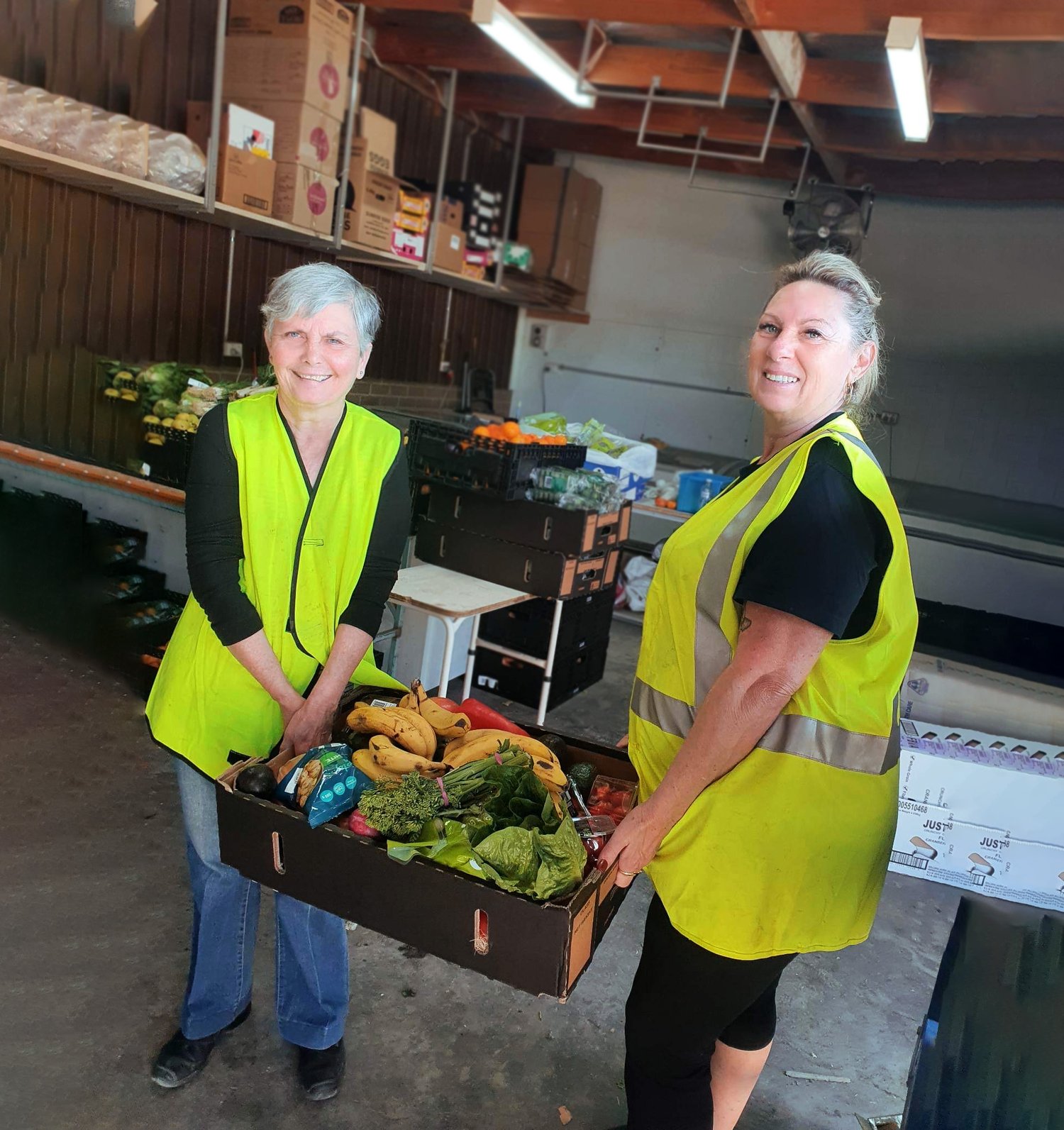 The clientele at food banks has been changing and has expanded well beyond the old core of people on welfare payments and now includes people in work. There are many more employed people who are struggling to pay their bills and reaching out for assistance. Our partners are reporting more and more young families with parents in work, struggling to feed their children and themselves. 
The latest Foodbank Hunger Report notes that over 2 million households (21%) have experienced severe food insecurity in the prior 12 months and "…on any given day, over half a million households in Australia are struggling to meet their food need…". One national food relief organisation recently announced that they have 612 organisations on their waiting list hoping to receive food.
the amount that food staples like dairy have increased in the past year
people are unable to meet their daily food needs
of community sector workers have noticed more difficulty in securing funding
$80,000 to immediately respond to hunger and hardship 
 "Our services have doubled due to the increased need in the community and with it our cost of operations have also risen. Your generous donation will go a long way to feeding our friends in need. As we do not receive government funding it's only through generous organisations and caring individuals that we are able to keep operating and growing our reach."
The Big Umbrella (pictured) on Wurundjeri Country (pictured left) 
 " From providing a hot meal and a nice warm place to spend the day, to assisting people navigate the available support services, our team are helping to restore hope and dignity to those most in need. The impact of this grant is far-reaching and we are so grateful for the support."
Cornerstone

Contact Centre, on Wurundjeri Country (pictured below) 
 "Many of our clients are finding that they are increasingly in debt and are having to reluctantly make choices between buying food or paying for heating as we approach Winter. With this funding, we will be able to ensure the 800-900 food parcels we supply each month to low-income families can be filled with a range of nutritious food items"
Banyule Support and Information Centre (BANSIC) on Wurundjeri Country
 "Being food insecure puts people and families under significant pressure and generally results in poorer physical and mental health outcomes. Thank you for this funding which will help us  purchase essential, good quality food, including fresh fruit and vegetables, that are generally in short supply in our region and protein which is always challenging to obtain." 
Albury Wodonga Food Share on Wiradjuri Country 
June 2023 Grant Recipients
| | | |
| --- | --- | --- |
| Organisation | Region | Grant |
| Banyule Support and Information | Heidelberg West | $8,000.00 |
| Community Support Frankston | Frankston | $8,000.00 |
| Cornerstone | Dandenong | $8,000.00 |
| Foodfilled | Metro | $8,000.00 |
| Helping Hands | Tullamarine | $8,000.00 |
| The Big Umbrella | Metro | $8,000.00 |
| Whittlesea Food Collective | Whittlesea | $8,000.00 |
| Regional | | |
| Albury Wodonga Food Share | Albury Wodonga | $8,000.00 |
| Bairnsdale Neighbourhood House | Bairnsdale | $8,000.00 |
| Shepparton Food Share | Shepparton | $8,000.00 |
| Total | | $80,000.00 |
StreetSmart is continuing to respond to the increased vulnerability in communities affected by the cost of living and rental crisis as well as plugging gaps in funding and support for frontline homelessness organisations. This winter, StreetSmart are raising funds to help vulnerable Australians who are facing rental stress, eating less meals and can't afford the basics to make somewhere feel like home. Click the button below to see how you can be involved.
If you are a Trust or Foundation and would like to know more about our collaborative grant making targeting grasssroots, localised impact please reach out for a chat with our CEO Geoff Hills at geoff@streetsmartaustralia.org