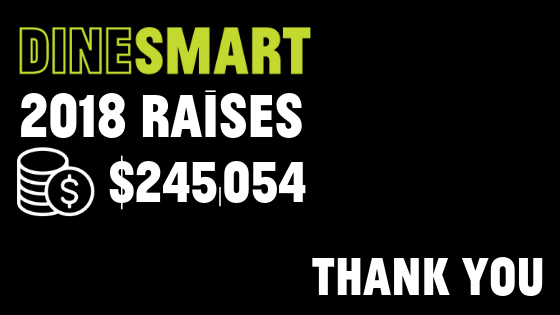 For over 16 years, DineSmart applies the simple model of asking diners to chip in an extra $1 on their bill and granting those donations to combat homelessness in the local community. Sadly, homelessness is on the rise and on any given night there are an estimated 116,000 people without a safe, secure place to call home. With unprecedented demand, and shrinking funding, the funds raised by DineSmart have become an essential lifeline for front line grassroots services and been a key source of funding for innovative ideas.
From November 21st – December 31st, 108 participating restaurants activated the campaign by educating diners on local community projects and seeking support- resulting in $245,054 being raised. This was a huge effort up 27% on 2017.
The exciting part is now we get to process the funds and start giving out the community grants in a few weeks! The total of funds raised through StreetSmart campaigns now reaches over $5.6 million, supporting over 600 community organisations across Australia.
The support and commitment shown by all restaurant and café owners and their staff continues to amaze us. DineSmart works because we have a community of caring restaurant owners and staff and generous customers – it's a great partnership! We would like to thank our longstanding restaurants and welcome the new additions. 2018 had great continued support from our sponsors UberEats, Broadsheet and OpenTable.
Fundraising Awards
All our partners play an important role in helping us reach our tally, but some go a little bit further, so we always like to acknowledge the life changing contribution made by our top fundraisers.  The teams at Chin Chin and Cafe Sydney continued on from last year as our Champs and Runners Up.  Both venues have now raised close to $150,000 since joining the event.  Team Stalactites has now reached the milestone of  $75,000.  The impact of this effort cannot be underestimated.  Ten partner restaurants have been helping for 10 years or more and their loyalty to the event and the community has been what has sustained us.
We always need new venues to come on board and this year Supernormal joined the team and instantly had a great impact.  Andrew McConnell's restaurants have been involved for 15 years and the team got right behind the event with amazing results.  Other new participants topping the fundraising were Pastuso, Hawker Hall, Asado and La Cache a Vin.
Windy Point flew the flag for us in Adelaide and made the Top 5 again this year, meaning we will be able to support a number of organisations on the ground there.  In Sydney the trio of Longrain, The Apollo and  Cho Cho San once again topped the charts and made a big contribution to the NSW tally and projects we can support in inner Sydney. New last year TipoOO improved their tally and made the Top 10, while The Spaghetti House in Brisbane were Top 10 and our QLD Champs.  Hanoi Hannah in Elsternwick improved their fundraising more than any other venue.
A huge thanks to our 2018 Award winners…
| National Top 10 Fundraiser Awards | Restaurant Name | State |
| --- | --- | --- |
| National Top Fundraiser Champion | Chin Chin | VIC |
| National Top Fundraiser Award – Runner Up | Cafe Sydney | NSW |
| National Top Fundraiser Award – # 3 | Supernormal | VIC |
| National Top Fundraiser Award – # 4 | Stalactites Restaurant | VIC |
| National Top Fundraiser Award – # 5 | Windy Point Restaurant | SA |
| National Top Fundraiser Award – # 6 | Longrain Sydney | NSW |
| National Top Fundraiser Award – # 7 | The Apollo | NSW |
| National Top Fundraiser Award – # 8 | Pastuso | VIC |
| National Top Fundraiser Award – # 9 | Tipo 00 | VIC |
| National Top Fundraiser Award – # 10 | The Spaghetti House Trattoria | QLD |
| | | |
| Beat Your Best Award Champion | Hanoi Hannah – Elsternwick | VIC |
| Best New Restaurant Award | Supernormal | VIC |
Where the diners and donations came from
| STATE | AMOUNT |
| --- | --- |
| VICTORIA | $171,842 |
| NEW SOUTH WALES | $52,676 |
| QUEENSLAND | $12,252 |
| SOUTH AUSTRALIA | $8,487 |
| WESTERN AUSTRALIA | $100 |
| TOTAL | $254,045 |
The coastal dining scene is booming and so were our venues in Port Macquarie – The Stunned Mullet, Burger Rebellion, Drury Lane, Botanic Wine Garden, Bandwagon and Bills Fishhouse (pictured)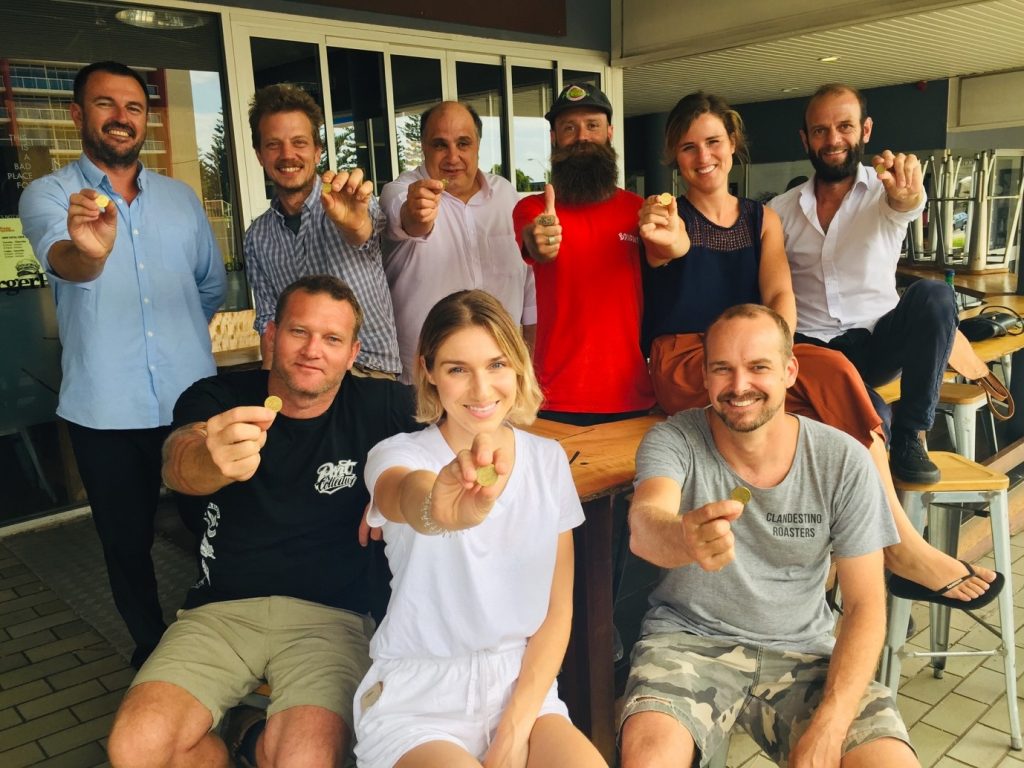 Asado Bar & Grill – The sparkling brand-new venue as part of the Palermo, Pastuso and San Telmo family, cooking up a storm in Melbourne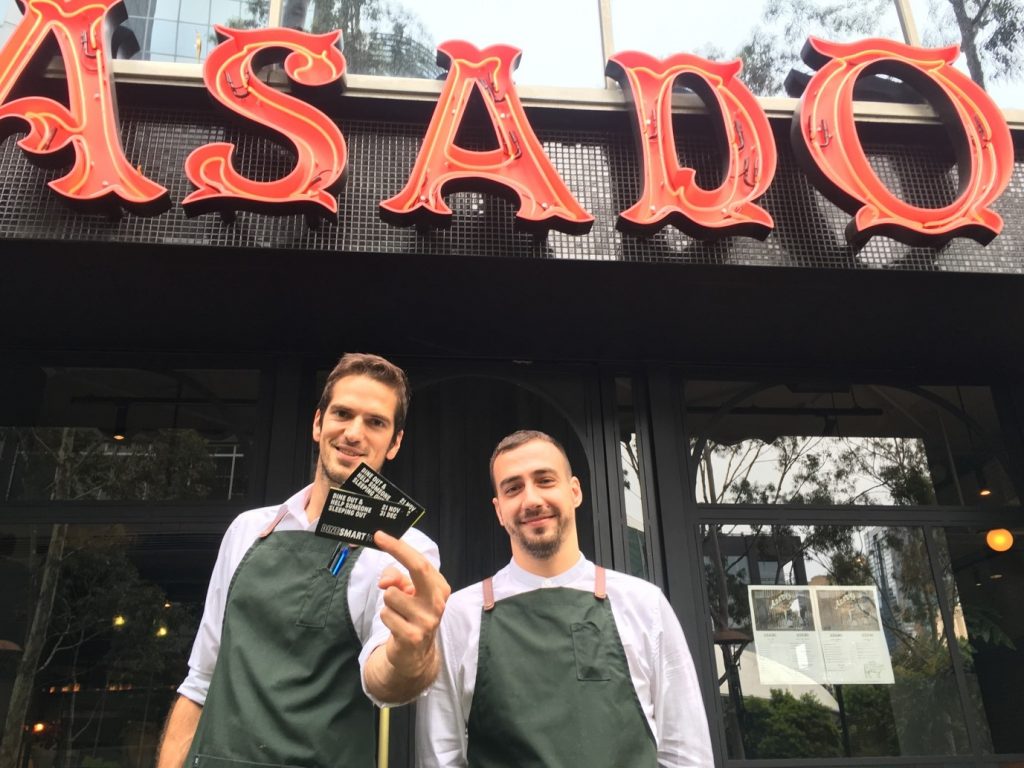 The Melbourne institution – Moroccan Soup Bar. The team did a fantastic job at educating diners about homelessness whilst serving up their tasty menu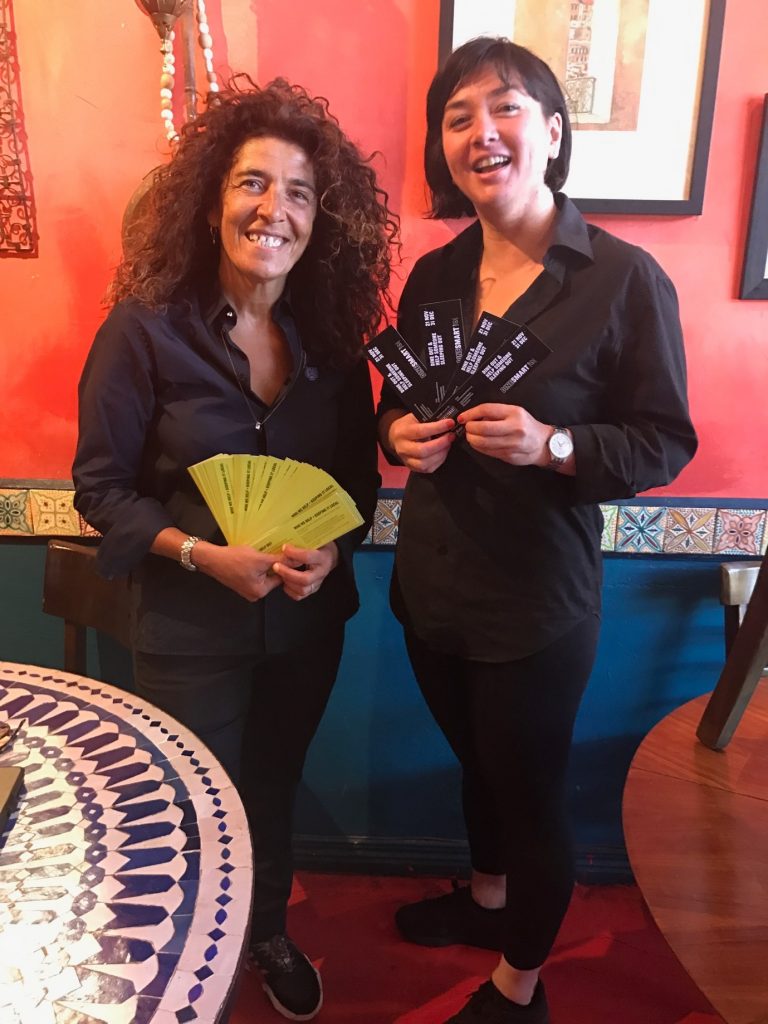 The team at Supernormal, Melbourne. All we can say is WOW! What a great team and genuine approach to DineSmart!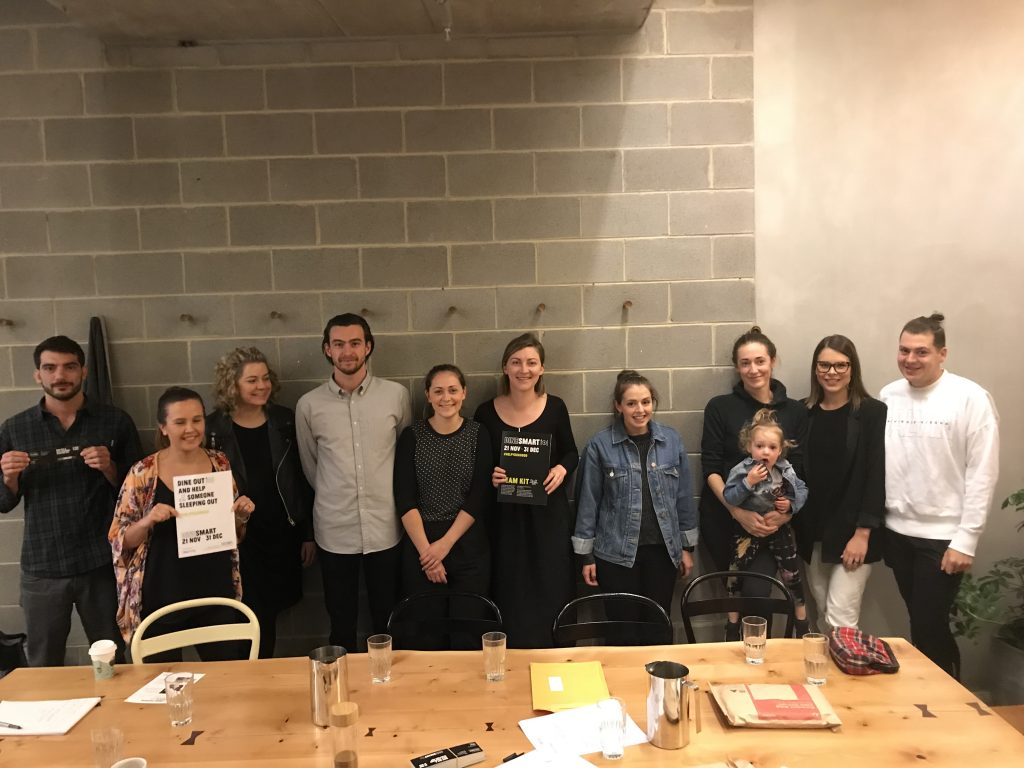 Broadsheet Kitchen opened its doors and did a great job at raising funds whilst kick starting a fantastic new venue