(Photo: Ngunga Group, Womens Aboriginal Corporation)
The incredible support from Sheridan Australia and their generous customers since August 2019 has resulted in over $1 million raised for the SleepSafe program. The latest distributions of more than 20,000 high quality sheets and towels to flood affected regions, Domestic Violence refuges, youth accommodation services, and newly arrived Afghan evacuees, is a testament to this collaborative partnership. Sleep kits are making a real difference for vulnerable Australians and the frontline organisations that support them. Read more…
SleepSafe has distributed over 54,900 sleep kits across a network of nearly 500 frontline organisations. In the last year, our network has grown by 192% as we partner with grassroot organisations in the suburbs and regions where Sheridan stores raise funds with customers. Partners vary from crisis accommodation and family violence refuges, to neighbourhood community services and youth support hubs (see them all here) – but each organisation is working to deliver the dignity and comfort of new linen and towels to Australians doing it tough. That's the power of each $15 donation made at Sheridan Stores and online. 
"Brand new Sheridan sheets and towels going into the homes of women who have been released from prison. We love being able to pass on such beautiful gifts, that help women and their children feel valued and cared for. A big thank you to StreetSmart and Sheridan Australia for their generosity"
Prison Network, VIC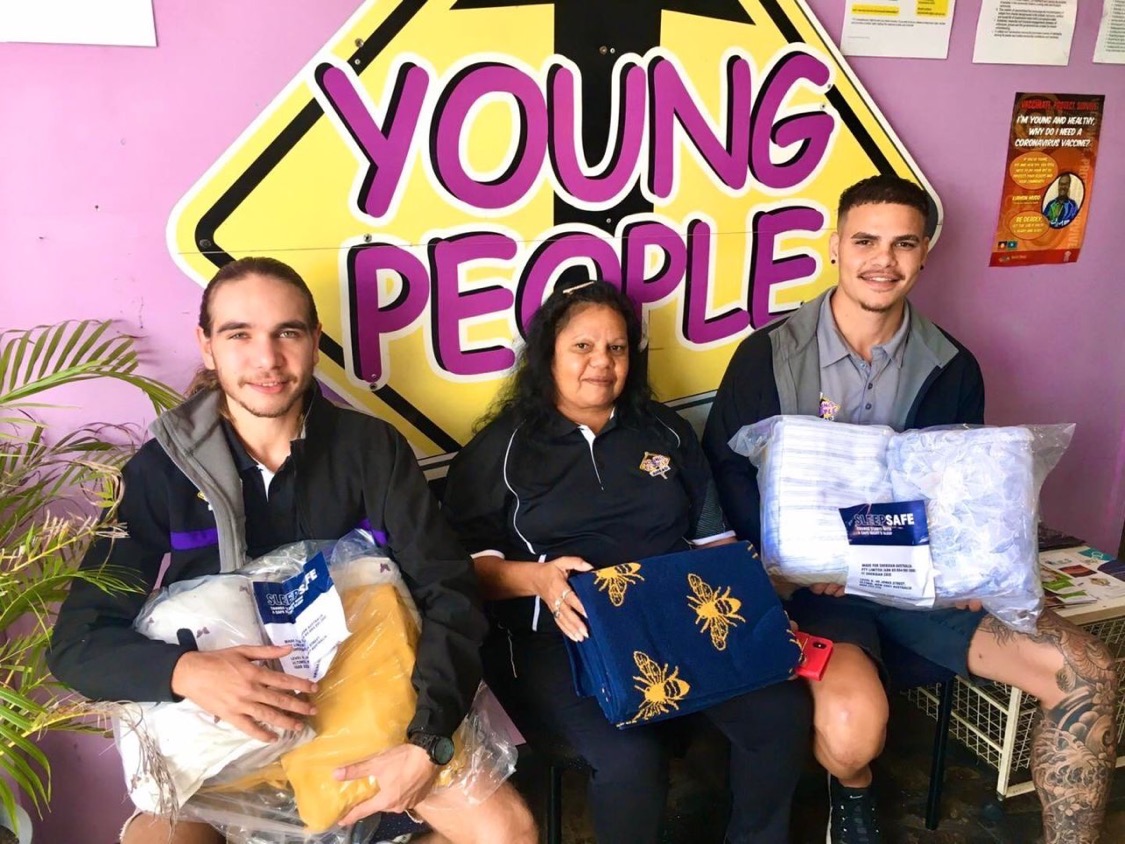 "We love it when young people in our Housing Support program leave us feedback like, "Youth Futures gets the goods. I am so happy that I am not homeless anymore, I can think of my future, now that I have a future." But we couldn't 'get the goods' without help! Thank you for making these SleepSafe kits possible. These kits will help provide young people with basic comforts in our short and long term accommodations.

Youth Futures, WA

(photo: Young People Ahead, QLD)
"These linen sets have already made their way out into the Tasmanian community to help children experiencing homelessness.
One young boy needed them for the couch he'd been sleeping on another, young girl for the transitional housing she was moving into.

Tassie Mums, TAS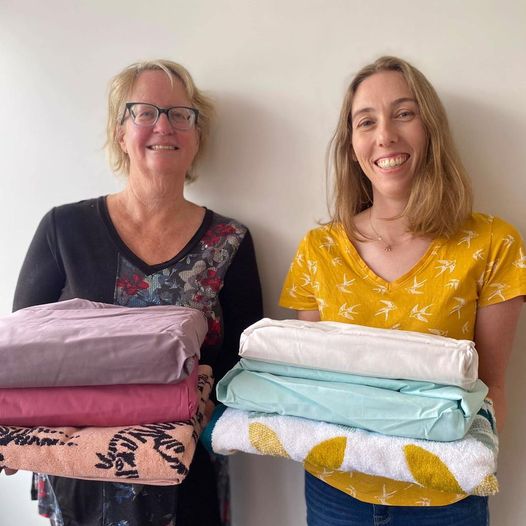 $1.9 million in material aid and wage costs saved
Recent research has shown what our frontline partners have been reporting for some time – that the community sector is understaffed, overworked, and chronically underfunded. With the delivery of free, high-quality kits, SleepSafe is easing these pressures for partners by saving valuable money and staff time. A recent survey we conducted showed that SleepSafe has saved the sector over $1.9 million in material aid and wage costs and over 8000 hours of staff time.
"We are a small not for profit organisation with very limited funding and resources. Our Specialist Homelessness Service provides supported accommodation to culturally and linguistically diverse families, many of which are on temporary visas with limited or no access to income or mainstream support. Thank you for supporting our small organisation with this donation!"

ACRO, QLD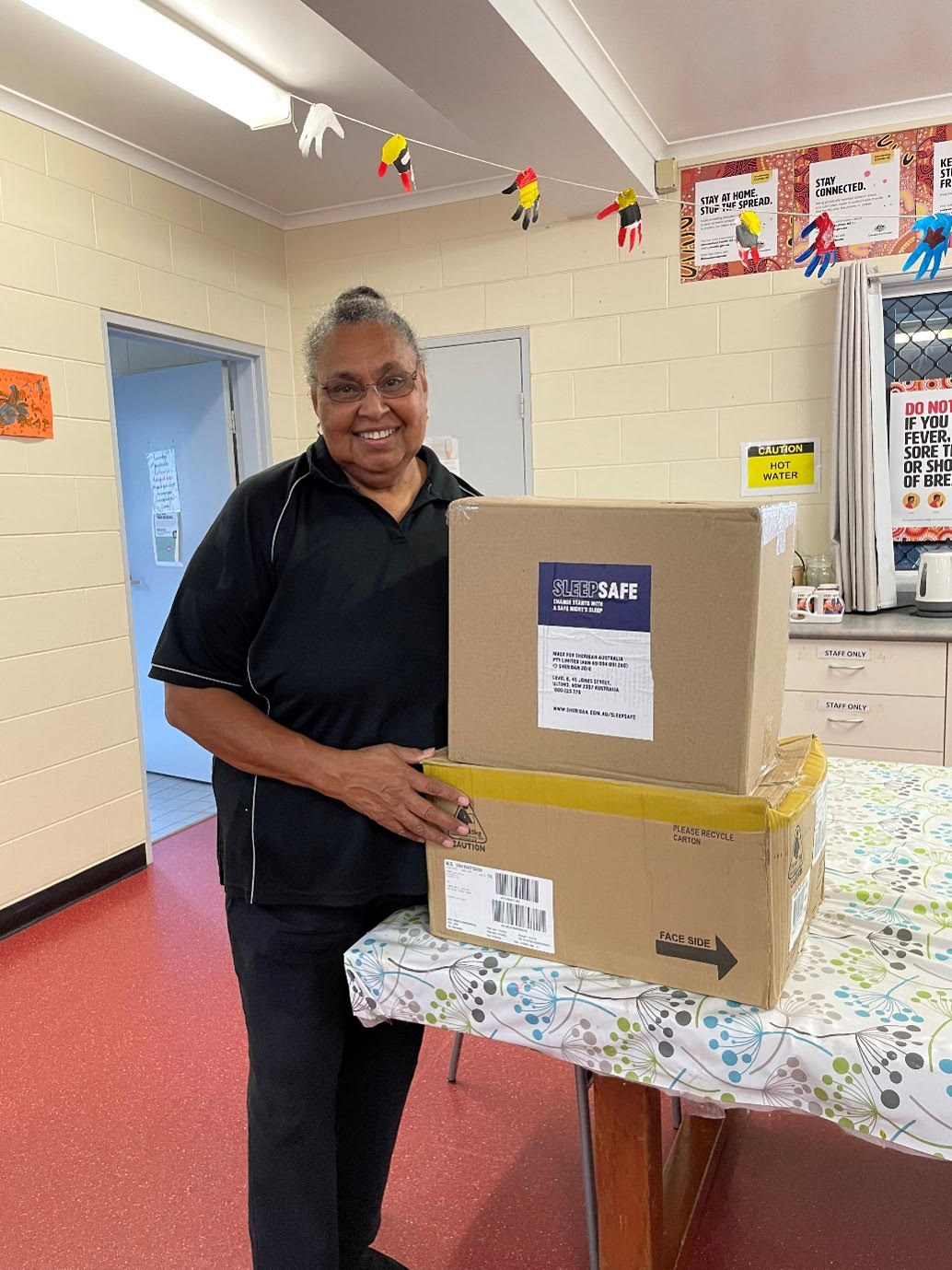 ""YML has been operating in the Domestic and Family Violence sector since 2008 and operates two women's shelters in Townsville which run at full capacity almost 365 days of the year.

During this time there has been a sharp rise in the number of women and children impacted by domestic and family violence.

Having a safe place reduces violence inflicted on women, enables them to make informed choices in a supported safe environment and brings some normalcy to their lives."

Yumba Meta, QLD
""A very very big thanks for understanding the situation of evacuees from a very complicated and fragile context. Families have arrived with very little support or resources, and these sleep kits have made a huge difference in feeling welcomed and supported.

One family said "These kits are such good quality and will last us a long time. The very kind people of Australia understand our hard times and have helped us, thank you!"

Bakhtar Community Organisation, VIC

(Photo: Hills Community Aid, NSW)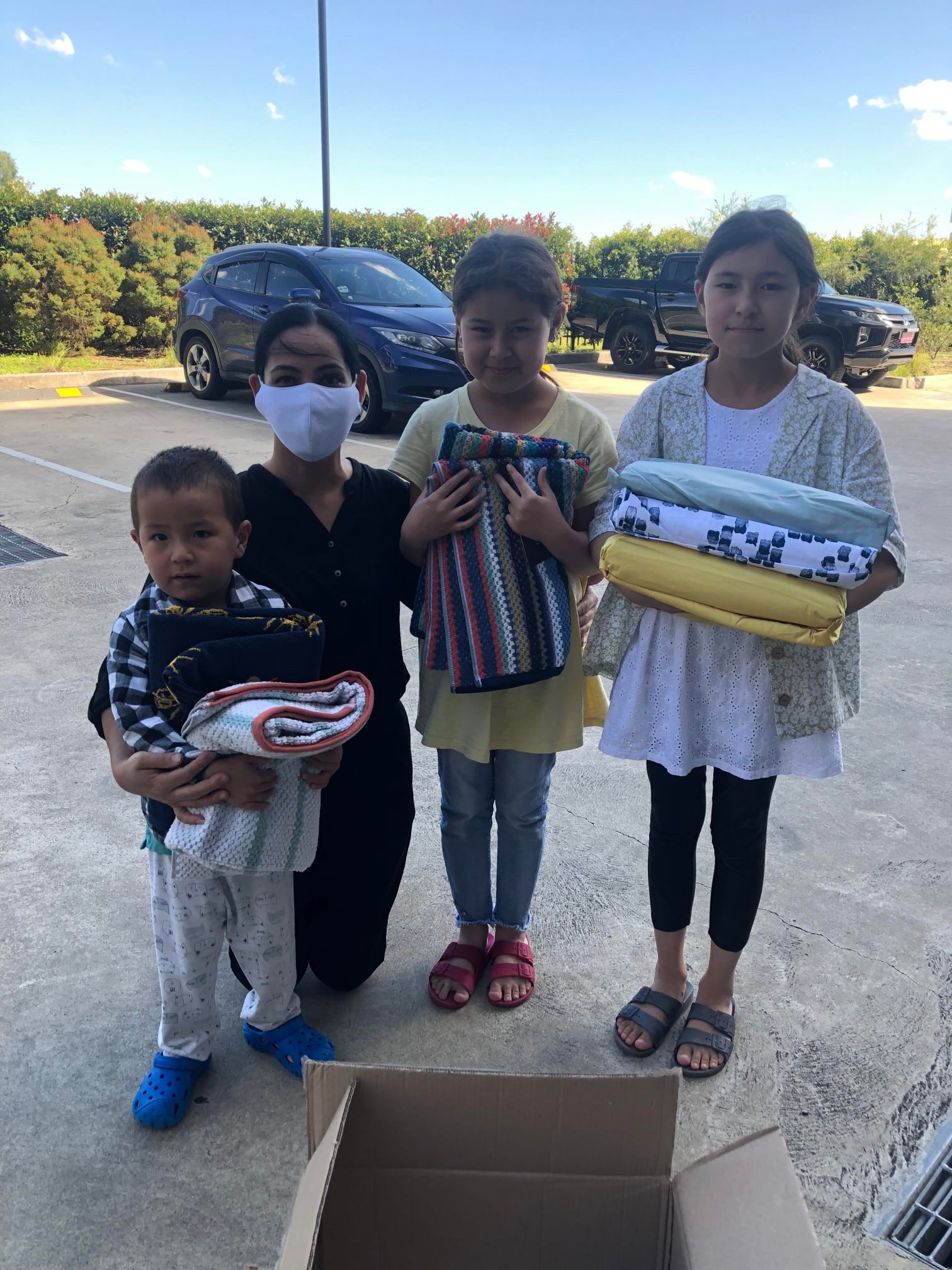 Read more about the breadth of SleepSafe's impact within communities across Australia below.
SleepSafe Impact Report 2019-22
Distribution of SleepSafe partners and kits to date –
| | | |
| --- | --- | --- |
| State | Number of partners  | Number of Kits  |
| NSW | 154 | 16,817 |
| VIC | 136 | 12,696 |
| QLD | 100 | 10,165 |
| WA | 60 | 8,322 |
| SA | 18 | 3,066 |
| NT | 12 | 1,692 |
| ACT | 13 | 1,308 |
| TAS | 6 | 864 |
| Total | 499 | 54,935 |