Pictured (left to right): Banksia Gardens Community Services, Sunny Street, Liberation Larder 
Across Australia during Homelessness Week, over 650 cafes, 50 roasters, and countless communities were coming together over their favourite brew to take action against homelessness. This incredible collective effort in August has helped us distribute a total of $159,000 across 130 frontline organisations that are supporting our most vulnerable. Such a vital, local impact across so many regions in Australia is a testament to the enthusiasm and support of the roasters, cafes, sponsors, and of course, coffee lovers involved.
Throughout a tough year of flooding, increasing rental stress, and cost of living pressures, many Australians have turned to their local community organisations for support and assistance. It is these small, grassroots organisations that are responding to the needs of those most vulnerable in their communities, and why our small grants are so important as we run into the holiday period.
Locally funded grants from CafeSmart fill the funding gaps for these organisations and ensure their programs supporting families, women, migrants, those sleeping rough, and those struggling to make ends meet can continue. These grants are ensuring that vulnerable youth, struggling families, migrants, domestic violence survivors, and people experiencing homelessness are supported by their local networks.
of grants are providing food relief
of grants are providing emergency support and basic essentials
of grants are supporting wellbeing and social inclusion programs
"

The Food Pantry operates on a very small budget and we are constantly challenged to cover the expense of non-perishable, nutritious staple food items. This funding from CafeSmart is an incredibly huge help and support for our clients

."
 – Hayley Everuss at Hut Community Centre (SA), supported by 'Red Cacao' and many others local cafes
Cafes and customers support their local services with vital funding
People who are experiencing homelessness are particularly at risk and vulnerable to physical injury and illness. Sunny Street is a local organisation that gives critical care and medical support to those rough sleeping and experiencing homelessness on the Sunshine Coast. The Coffee Club cafes in Chancellor Park, Kawana Waters, and Mooloolaba all supported Sunny Street through their CafeSmart fundraising – ensuring rough sleepers in their local areas are cared for.
"This grant will support medical provisions such as wound care products out on the street with patients.Our patients are facing challenges like homelessness, despondency, chronic mental health issues, drug and alcohol addiction, and lack of equitable health services."
 – Sonia Martin, Sunny Street, QLD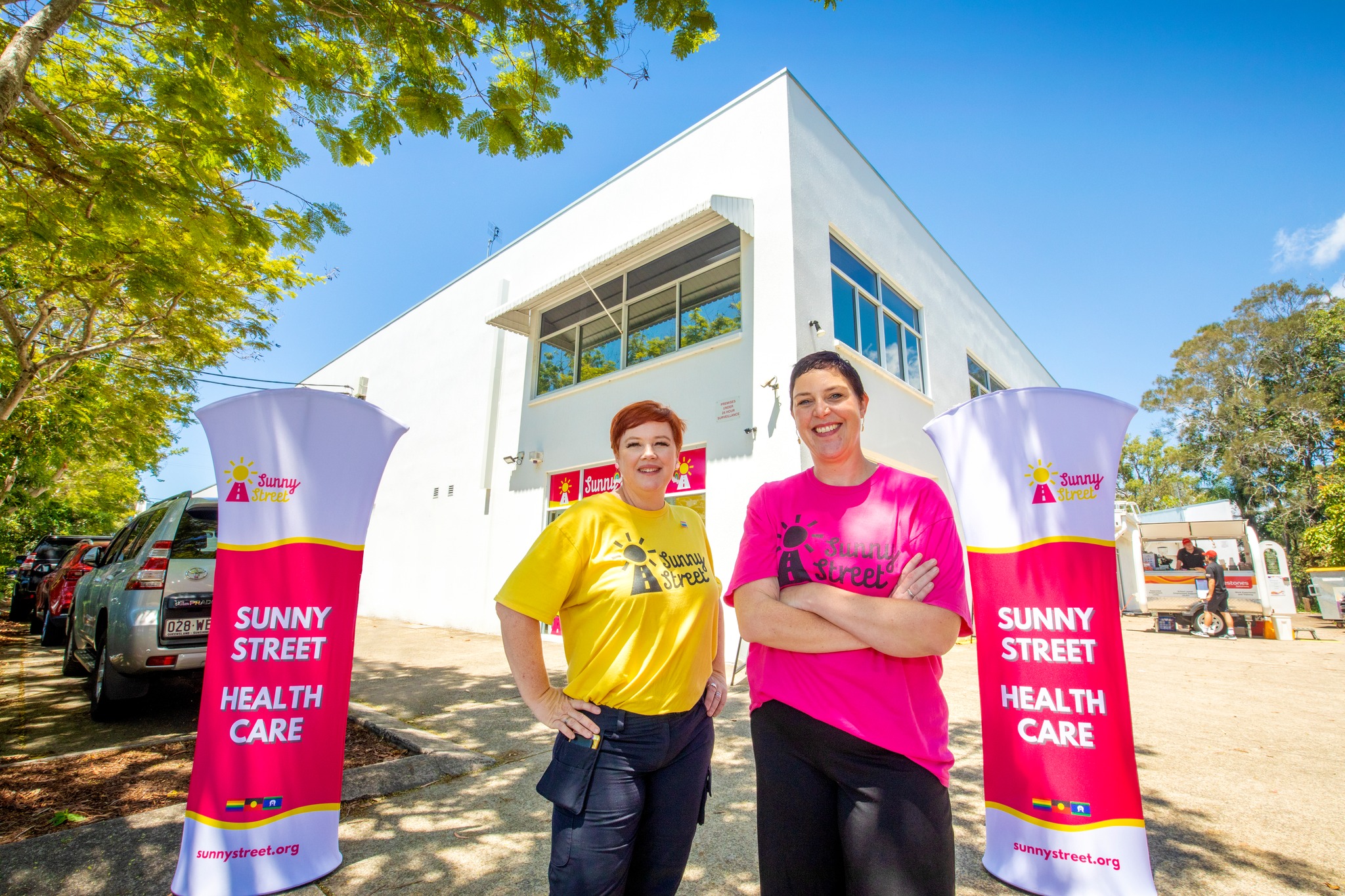 Pictured: Sunny Street (QLD)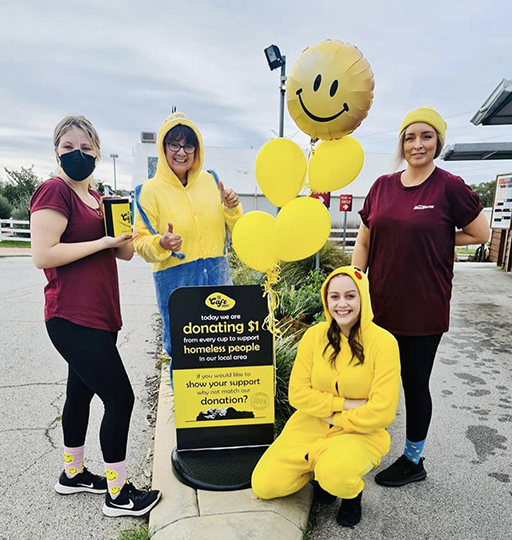 Pictured:

Yahava KoffeeWorks Swan Valley
Indigo Junction's youth program supports young people with complex needs who are leaving care and experiencing homelessness. They have seen increasing numbers of young people accessing this service and the local fundraising efforts of Cafes in the North East of Perth have meant that Indigo Junction can bolster their care for vulnerable youth.
A particular shout out to the team and customers at Yahava KoffeeWorks in Swan Valley who raised over $1,650 through Homelessness Week!
"The program provides a response to complex care leavers that is not available anywhere in WA. Most often these young people have experiences of extreme trauma in their childhood: pre-care; during care and post-care. The LIFT program aims to heal through the delivery of evidence-based and recognised trauma-informed care and therapeutic responses to ensure young people feel safe and supported."
– Sharon Gough, Indigo Junction, WA
St Mary's House of Welcome provides vital support to people sleeping rough or experiencing homelessness in Melbourne's inner north and have reported both increasing numbers of people with complex needs and new cohorts seeking help for the first time. The amazing fundraising efforts of staff and customers at Brunetti Classico have meant that this important local service can provide extra early-intervention support to their at-risk community. The Brunetti team raised over $1,560 that has directly contributed to the services at St Mary's House of Welcome.
"By offering a social inclusion program, we will encourage healthy social interaction to occur in spaces within our centre or at Carlton Gardens for gardening and sports activities. Our Community Support Workers will have an opportunity to do a mental health assessment on attendees and address any immediate concerns and arrange for support systems to be put in place. This will result in a decrease in housing, financial, health and legal problems that may be avoided through early intervention."
– Kristine Robertson, St Mary's House of Welcome, VIC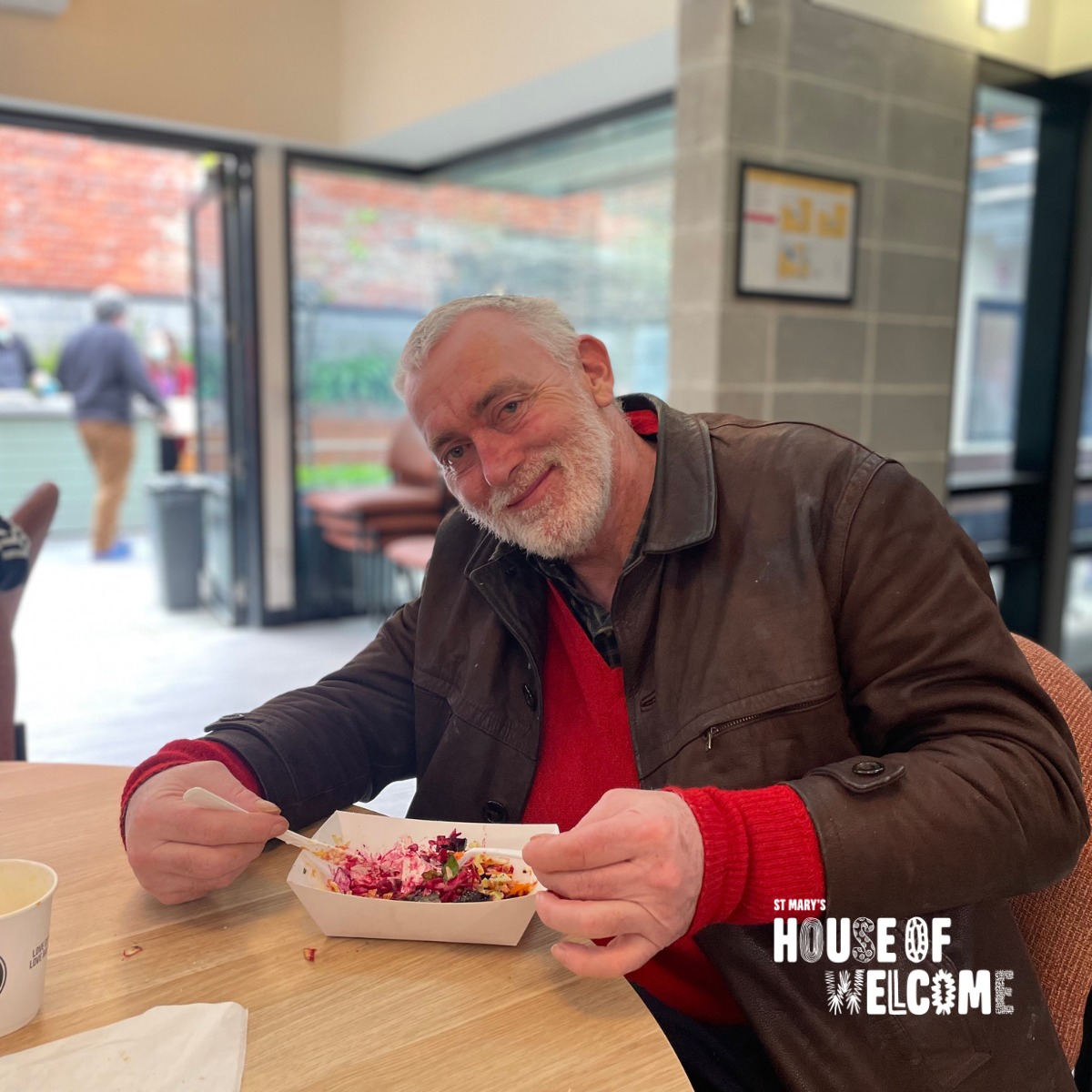 Pictured: St Mary's House of Welcome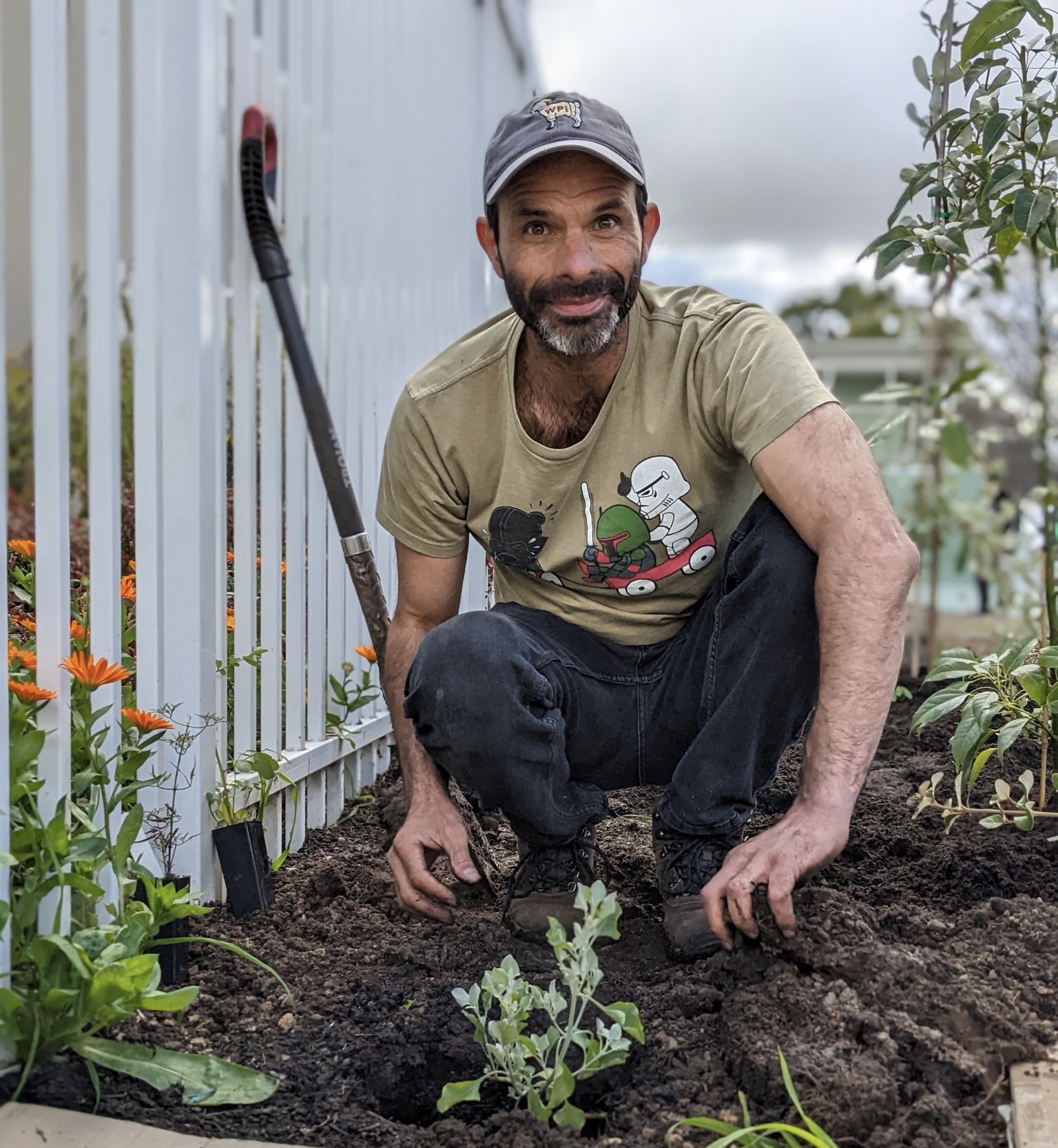 Pictured: Banksia Gardens Community Services (VIC)
With the high cost of living, hunger and food insecurity has been exacerbated in many communities recently, and community organisations have reported extra need for funding to provide this basic necessity of food to people seeking support.
The total of $1,260 raised by Axil Roasters at Melbourne Airport has allowed local organisation, Banksia Gardens Community Services to provide more food relief parcels, full of healthy and culturally appropriate food.
"Broadmeadows is a low socioeconomic area with a high level of unemployment and under-employment, especially for young people and newly arrived community members from a migrant, refugee and asylum seeker background. Our Community Pantry operates as both a food distribution service and a support service as the people coming to us often have issues they can't resolve."
– Rana Tbaileh, Banksia Gardens Community Services, (VIC)
Single O Cafe in Surry Hills (NSW) raised an incredible $1,653 for local homelessness services which this year has meant that local charity Women's Justice Network can better support vulnerable women leaving prison. Local fundraising efforts will mean that WJN can provide key mentoring support and resources like phone credit. 
"Women exiting prison are facing a housing crisis that is even worse than ever, coming out of custody to two nights temporary accommodation, then jumping through the many obstacles that need to be navigated become an unwelcome burden that without support women find extremely difficult to navigate."
– Gloria Larmen, Women's Justice Network (NSW)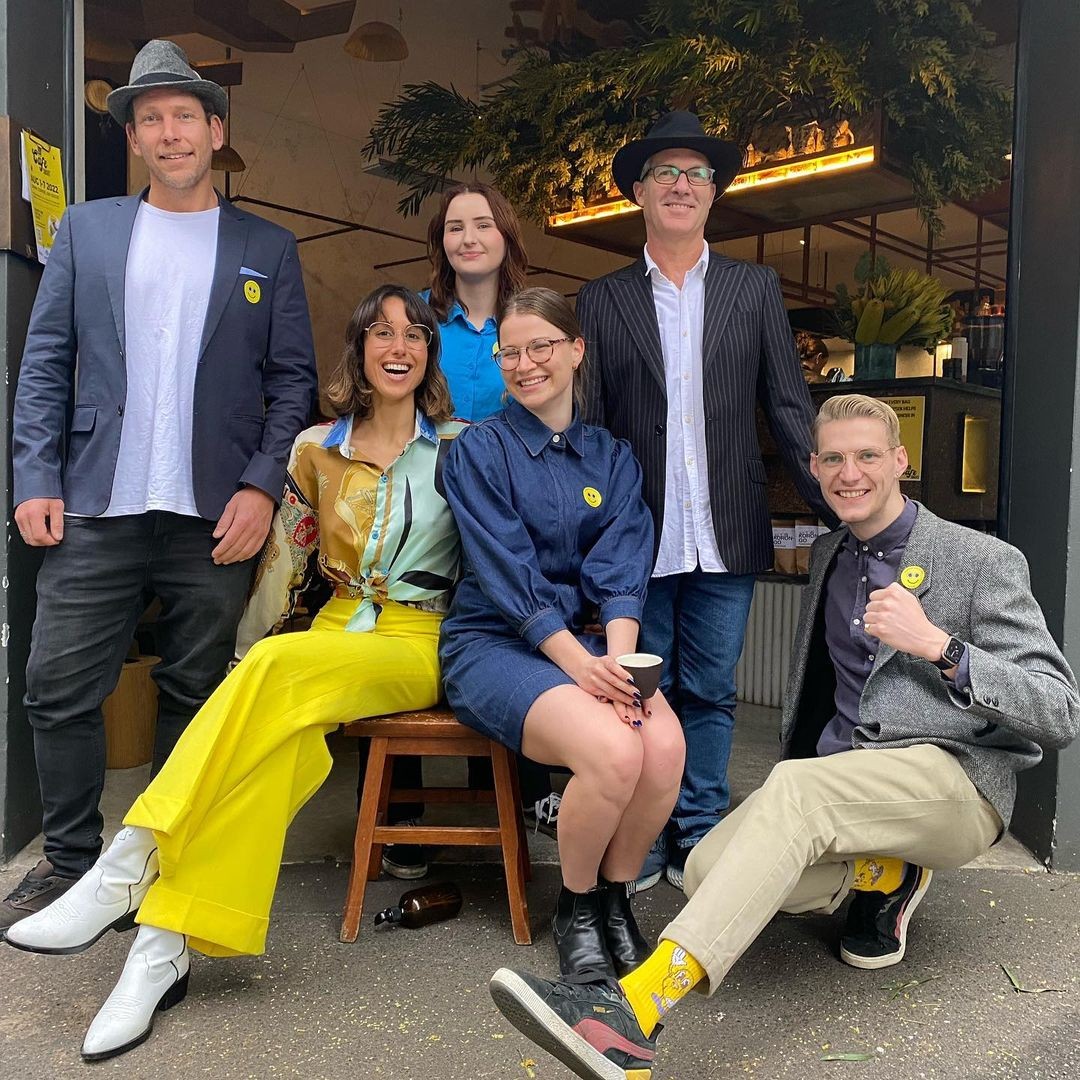 Pictured: Single O Cafe team (NSW)
About "A Day On The Greens" – CafeSmart Golf Fundraising Day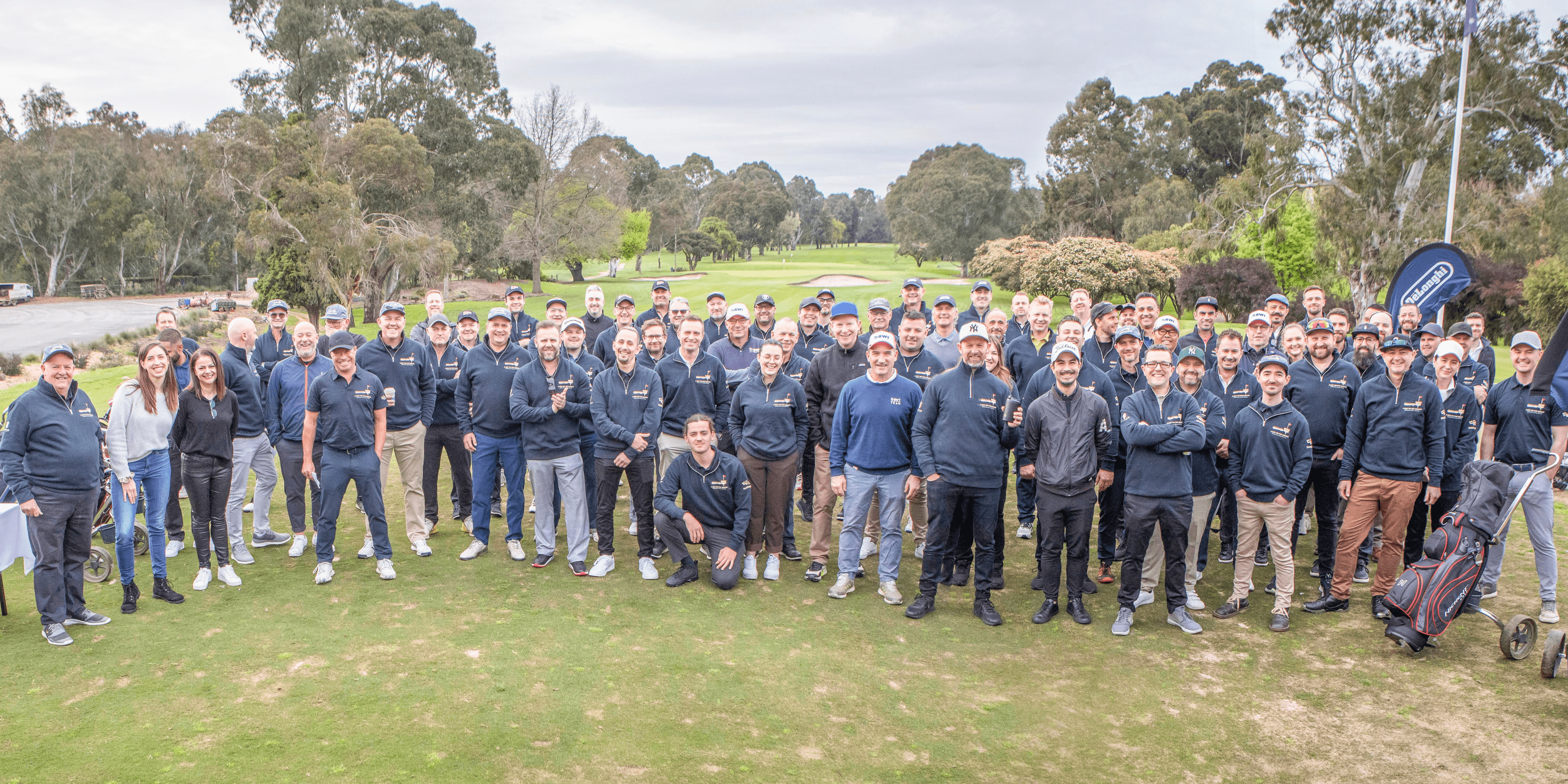 Pictured: A Day on the Greens Fundraising Event. Image by My Little Tribe Photography
This year, our CafeSmart initiative had further and outstanding support from the Coffee Industry, with more than 100 socially-aware supporters coming together to enjoy a day of golf, networking and doing good! Huge thanks to Nomad Coffee Group, La Marzocco and Prime Creative for bringing this fundraising event to life! Through ticket sales and auction items, the event raised $30,836 that boosted the CafeSmart's tally, and it helped fund training and employment programs that are integrating youth, migrants, refugees and other vulnerable people into the hospitality industry across Brisbane, Melbourne and Sydney.
"On the day before MICE (Melbourne International Coffee Expo), and with many already arriving in Melbourne, I wanted to get as many coffee people together where they could socialise and support an amazing cause in CafeSmart" – Nomad Coffee Group's, Lance Brown.
Pictured: All Things Equal (VIC)
One of the recipients, Espresso Train Cafe, is a social enterprise cafe that supports people with a disability to develop hospitality based skills, fostering independence and connection. Plus, the food and meals cooked by staff are donated to young people experiencing homelessness and hunger in their community: 
"This grant will pay for 250 meals to be made by people with disadvantaged backgrounds who are employed or in training. The meals will be served to young people (12-25yo) homeless or at risk of homelessness. Young people are experiencing significant challenges at home or are homeless. The cost of living means they are going without nourishing meals." – Kirsty Leigh, Nundah Community Enterprises
All Things Equal in Melbourne is another recipient of the Gold Day efforts, receiving a boost of funding that will support their social enterprise cafe to continue training and employing disadvantaged workers.
"We are consistently determined to train our staff with disability to be equipped with the hospitality skills to work in hospitality environments. This grant will support All Things Equal to provide further mentoring towards our staff with disability in our cafe's."
-Bianca Stern, All Things Equal, VIC
Click on your state to see a full list of community organisations funded by CafeSmart this year!
A massive THANK YOU to our amazing coffee community, as we couldn't do this without their support! Our Sponsors,
Vitasoy
and
La Marzocco Australia
,
who brought funding and their networks to bring the initiative to life! Our media partners
Beanscene Magazine
 and
Broadsheet
, helping us promote the event, and to our supporters that helped scale the impact of CafeSmart this year, including
The Coffee Club
,
Made by Fressko
,
ASCA
,
Coffee Tools Distributing
, and
Reground
among many others.
We can't wait to do it all over again next year. Would you join us for CafeSmart 2023? Click through below!