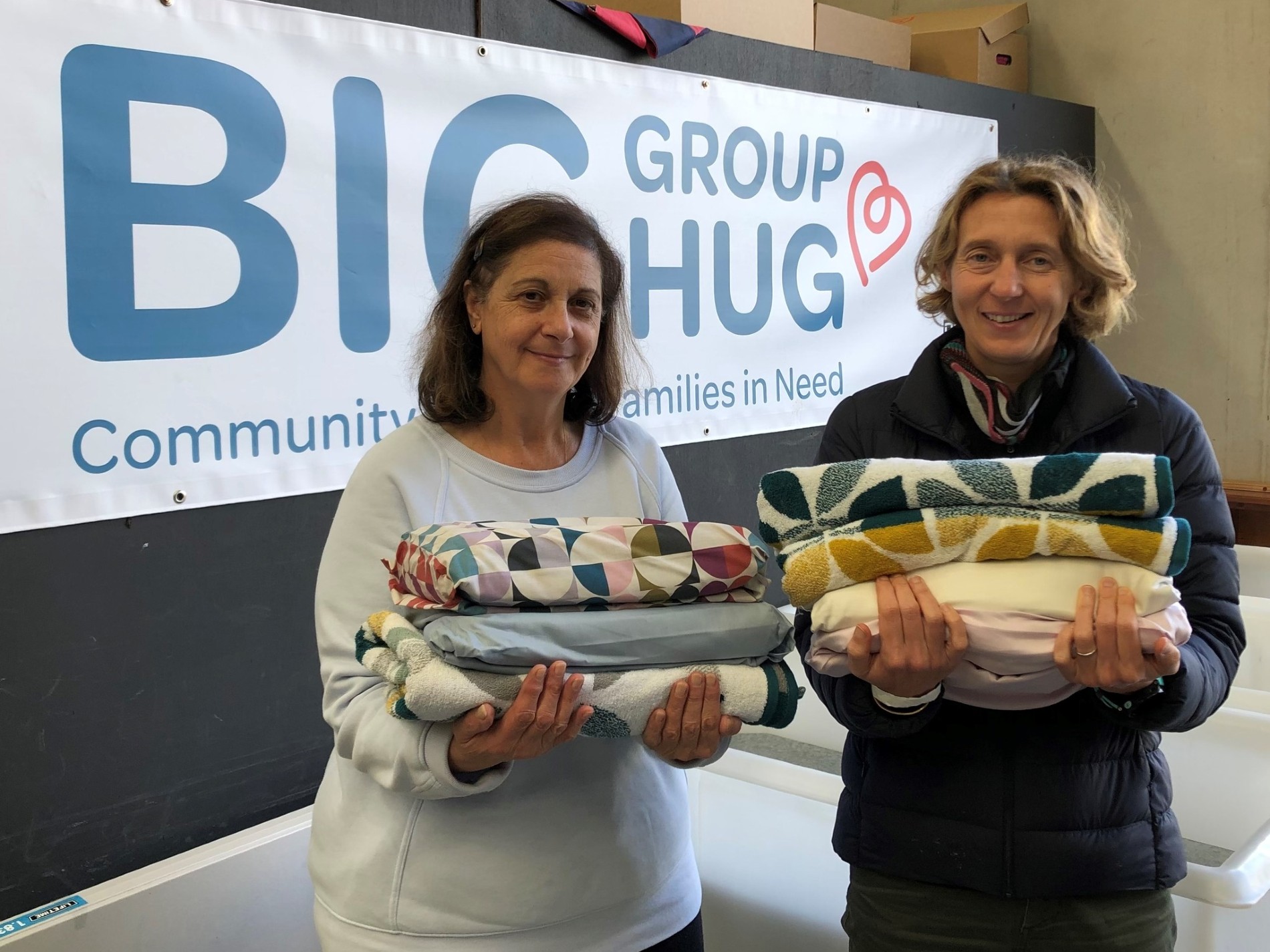 We are celebrating 3 years of SleepSafe, our material aid program that funds and distributes high quality sheets and towels to frontline organisations and the vulnerable communities they support. Sustained by the efforts of Sheridan staff and the generous donations of their customers and our supporters, SleepSafe has provided dignity and comfort to more than 64,400 vulnerable Australians and invaluable support to the 540 community organisations that assist them.
SleepSafe has grown rapidly since 2019. In its first year, just over 8,600 Sleep kits were distributed and during its second year a further 13,400 high quality kits assisted vulnerable people and families. Now after 3 years, the SleepSafe partner network includes 540 community organisations, supported by 89 Sheridan stores across the country.
With the sector
chronically underfunded and over-worked
and increasing numbers of Australians turning to their local support services for help amid rising costs and stressors, SleepSafe continues to be a vital program. Not only does the program save services the cost of buying sheets and towels at retail stores but staff no longer have to raise funds or spend time shopping for these items.
Raised through Sheridan donations
Precious hours of staff time saved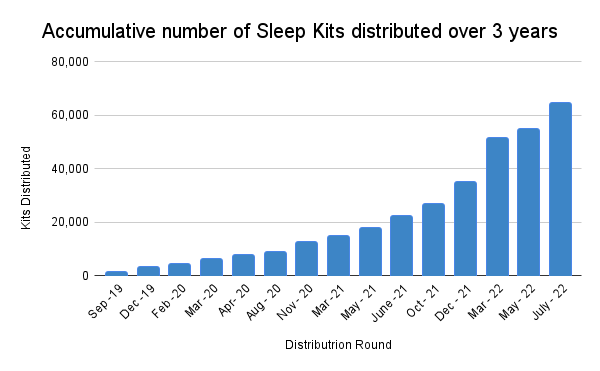 Sheridan staff and customers supporting their local services
Helping Bonnie's create a Safe Haven for women and children escaping domestic and family violence
Bonnie Support Services in Sydney has been a SleepSafe partner since 2019, relying on the delivery of sleep kits to turn their crisis accommodation rooms into a safe haven for women and children escaping domestic violence.
Their local Sheridan store in Liverpool have funded over 350 sleep kits for Bonnie's, saving their staff valuable time and money.
"
When women and children first arrive at their room at Bonnie's they are greeted with the beautiful sheet sets and towels included in the kits. That first night is often the first safe night's sleep they have had in a long time."
Our community worker Sue said 'it feels so good taking families into the room for the first time, and seeing their faces when they realise the room is theirs and the lovely sheets and towels are for them
.'"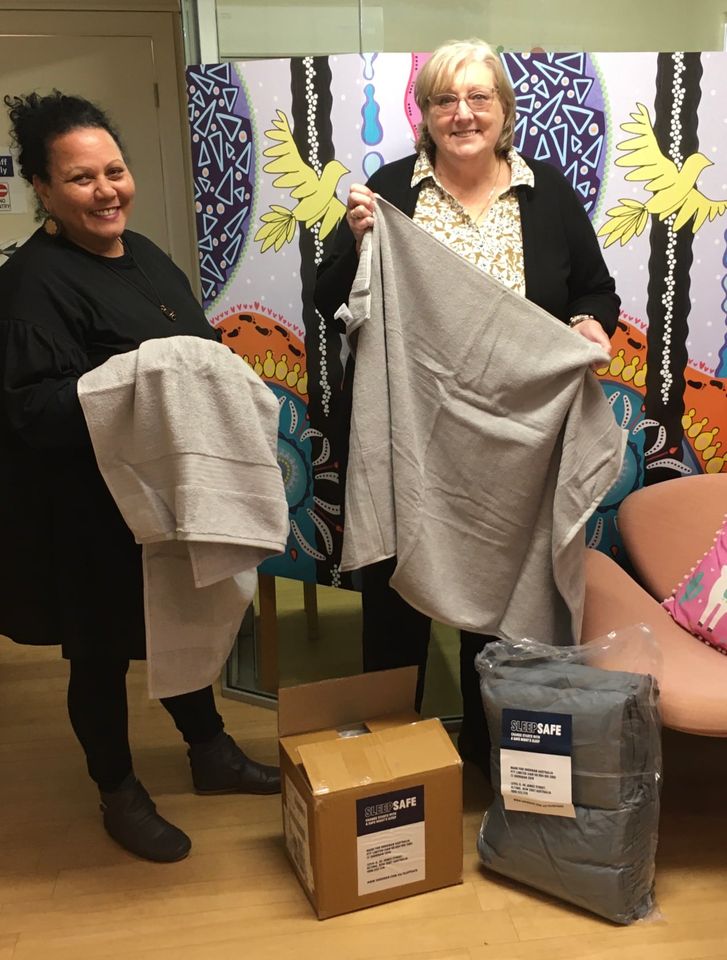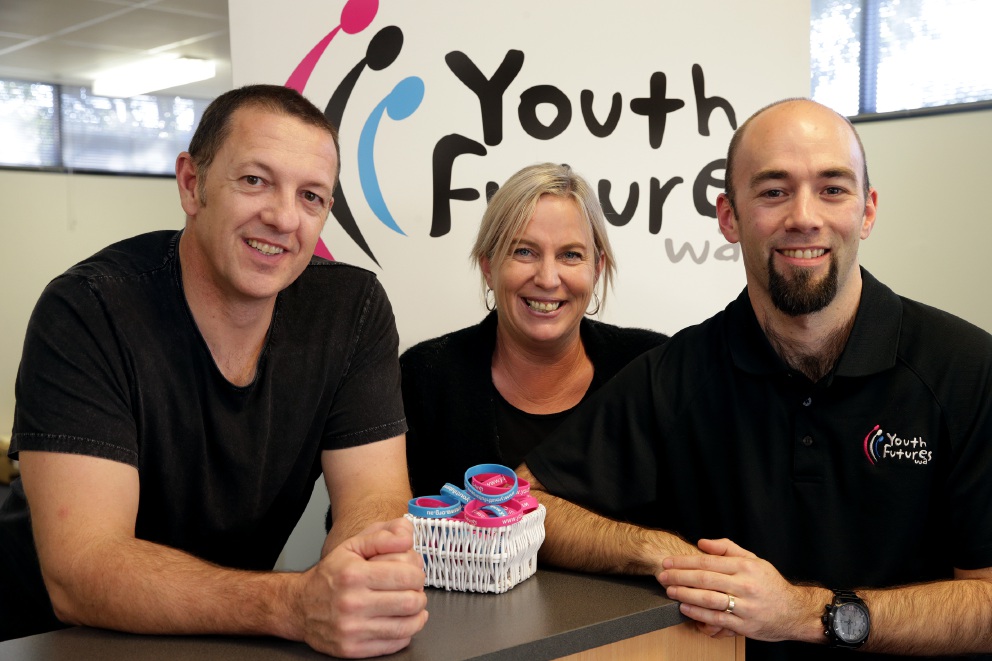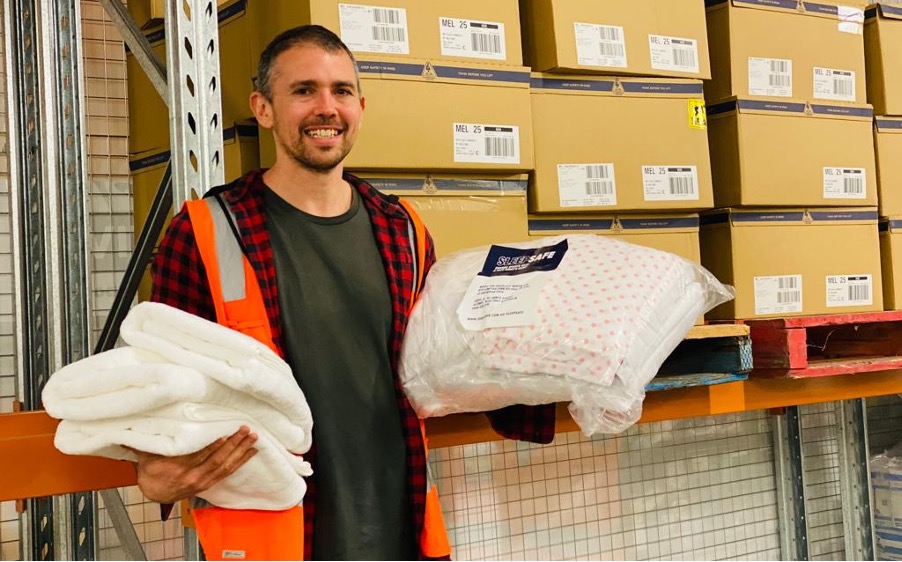 Providing comfort and hope for at risk young people through Youth Futures
Youth Futures in Perth empowers at-risk young people who are facing challenges like homelessness, educational difficulties, and mental health crises.
A sleepSafe partner since the program was launched in 2019, their local Sheridan store in Joondalup has fundraised over 840 kits for their service and vulnerable youth.
"
These kits will help provide young people with basic comforts in our short term accommodations, they really help to make them feel welcomed and hopeful.
When one of our clients, 17 year old Sahara and her young child, transitioned into her own property,  the brand new linen and towels from SleepSafe helped set her up. Sahara said her house looked like 'a mini-mansion" and couldn't believe it was hers.'
"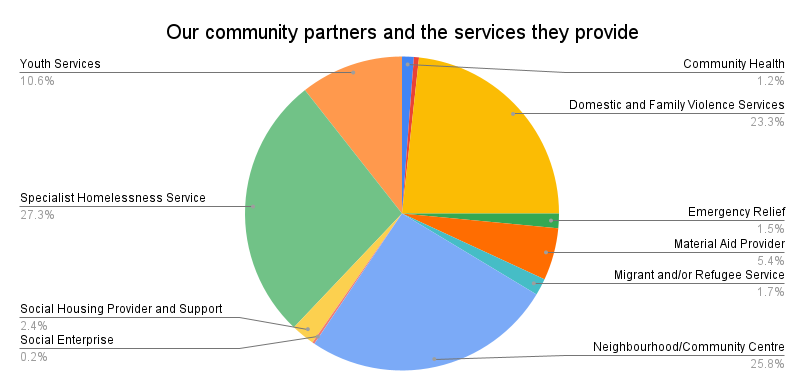 The gift of dignity and comfort in moments of crisis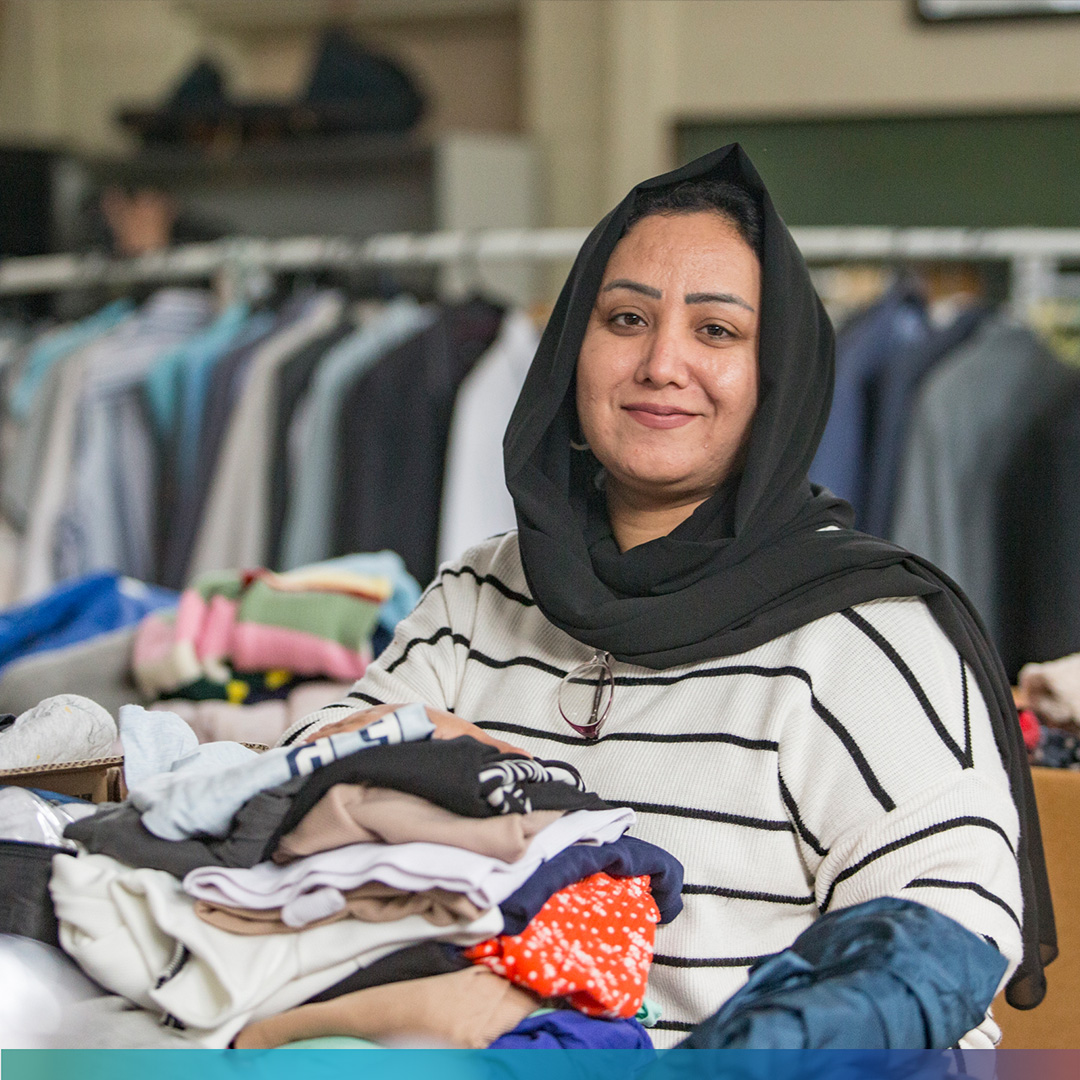 Babak's Story: supporting Afghan evacuee families 
When Babak* and his family arrived in Melbourne as Afghan evacuees, they faced a very complicated context. Babak along with his partner and children arrived from a war-affected country and had very little support as they faced the highly stressful challenges of a different culture and financial strain.
Receiving 6 sets of high-quality sheets and towels made a huge difference in Babak's family feeling welcomed and supported.
Babak said "these kits are such good quality and will last us for a long time. The very kind people of Australia understand our hard times and have helped us, thank you!" 
– Bakhtar community organisation, VIC
Ben and Emily: rapid relief for flood affected families
"We have been in the caravan park for months and now have finally found a house. But the floods devastated our home and completely wiped us out. We didn't have anything to cook in, eat off, no linen, blankets, pillows, or towels.
When Hawkesbury Helping Hands delivered beautiful linen sheets and towels, we shed a few tears. It was just amazing to be warm and comfortable after the stress of the past months."
– Hawkesbury Helping Hands, NSW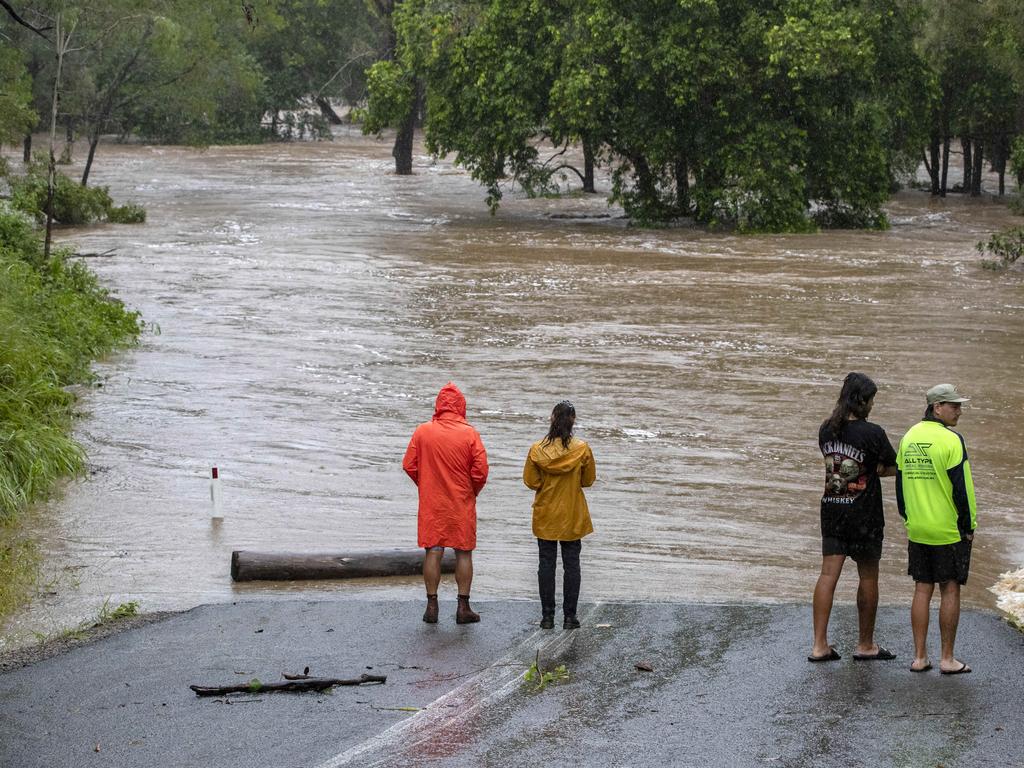 SleepSafe is a unique program of local led impact and cross-sector collaboration. Every sleep kit that brings the comforts of a safe night's sleep to an Australian in crisis is made possible by their local Sheridan store's generous customers. Each delivery of brand new linen and towels that eases the burden on our frontline services and staff has been packed by teams of

Sheridan staff.  

You can help support this vital program by donating a Sleep Kit below.