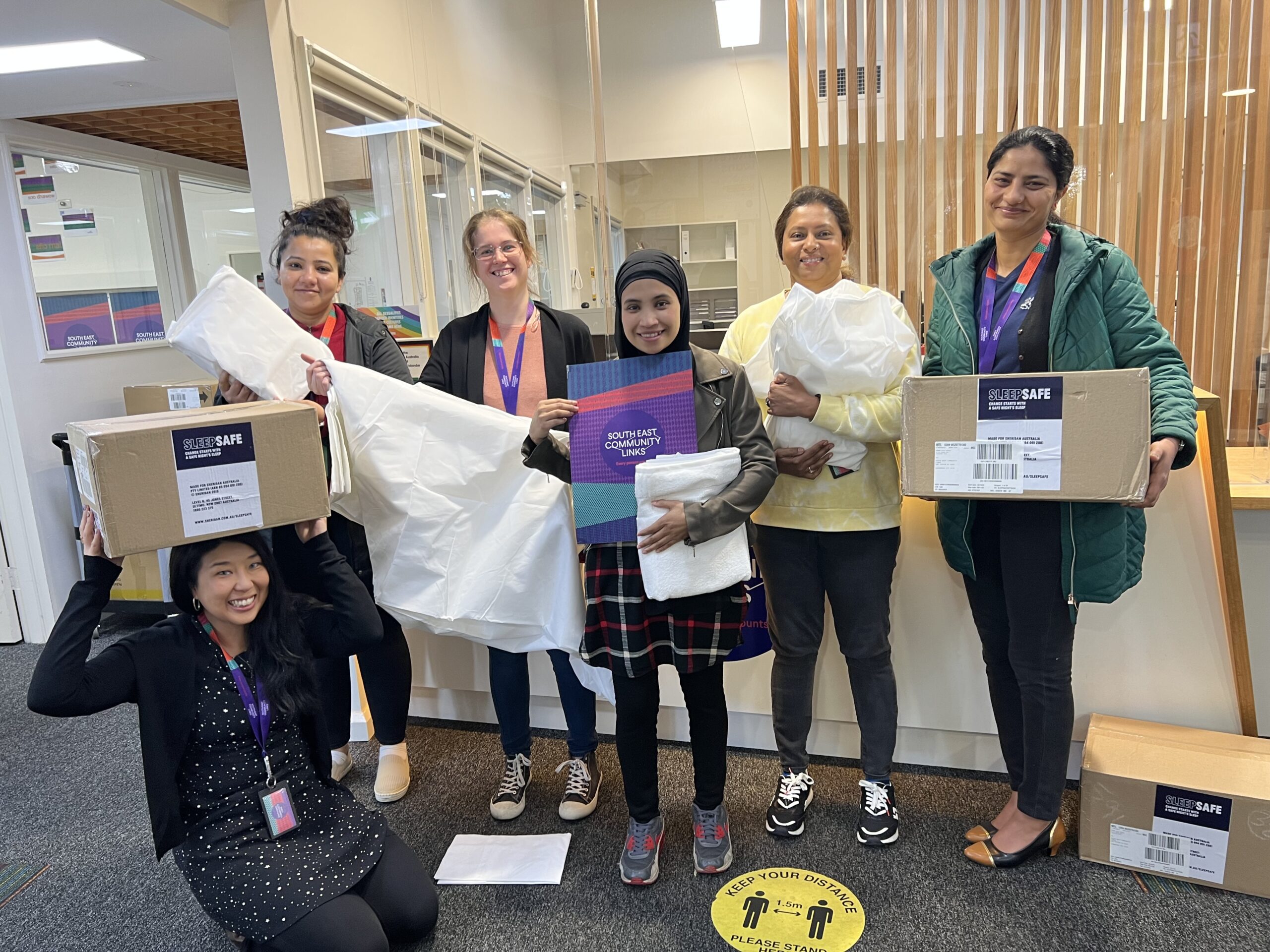 Pictured: South East Community Links 
As the year draws to a close, it's been a challenging time for low-income families feeling the pinch as well as those displaced by flooding in VIC and NSW. Local Sheridan stores have been raising awareness and funds so that over 10,500 sleep kits can be distributed to those most vulnerable in their communities. This means SleepSafe is on track to deliver over 40,000 high quality linen and towel Sleep Kits in 2022, bringing comfort, dignity, and support to vulnerable people in crisis. 
Sleep kits being distributed to recently flooded communities
Sleep kits delivered this year alone
community partners across Australia
Supporting more and more families struggling to make ends meet 
Demand for community support has increased as Australians living on the margins face the pressures of the rising cost of living, worsening rental crisis, and ongoing natural disasters. Many people are struggling to make ends meet as rents have risen by 10% and fresh vegetables and fruit have increased by 18% over the past year. Our partners on the ground, responding to homelessness, domestic and family violence, and poverty in their communities tell us what these sleep kits mean for their teams and for the people they care for.
"These donations are great! We now let the young people take the sheets with them when they move on, so that they have bedding when they get their own place. It is really appreciated!"
-CareSouth, NSW
"With this outstanding donation we have been able to further support so many clients who are living in insecure housing, in particular boarding houses, in addition to families moving into transitional or supported housing.  To be able to offer these sets, brand new, with lovely designs and exceptional quality, has been such an added bonus."
-BayCIS Glen Eira (VIC), pictured
"We so appreciate being able to provide the linen to our community – linen, although an important need, is often the last item on the list for purchase after rent, food, bills and numerous other priorities -so more often than not, is gone without. The looks on the faces of participants when we present them with new linen is wonderful! Thank you!"
-South East Community Links (VIC), pictured above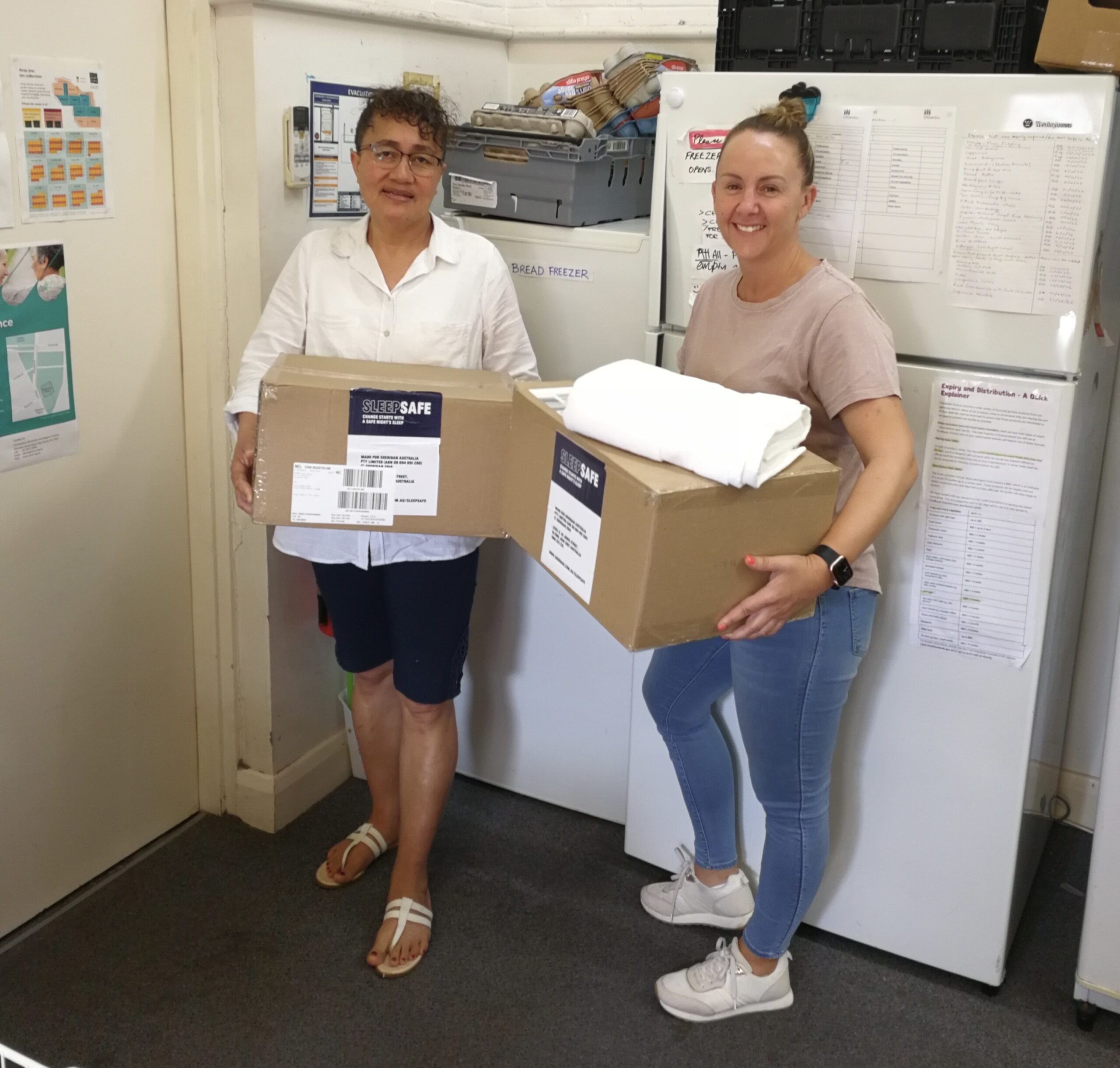 "We have a number of homeless people and unfortunately this is increasing. When we offer them tenancies, SleepSafe means we can also provide them with bed linen and towels. Thank you so much.

"
– Summit Community Services, NSW
Sheridan fundraising provides vital relief for flooded communities  
Over October and November, StreetSmart has been able to rapidly respond to the devastating floods in central NSW and northern VIC and provide critical relief and support to the communities. Hundreds of kits are being delivered to flood impacted communities like Shepparton, Wagga Wagga, and Grafton.
"

We are very lucky to have received these Sleep Kits from the SleepSafe program at this time!

Sleep Kits are helping to give our young people the comfort and security of having their own bedding sets.

"
– The Bridge Youth Service, Shepparton (VIC) pictured below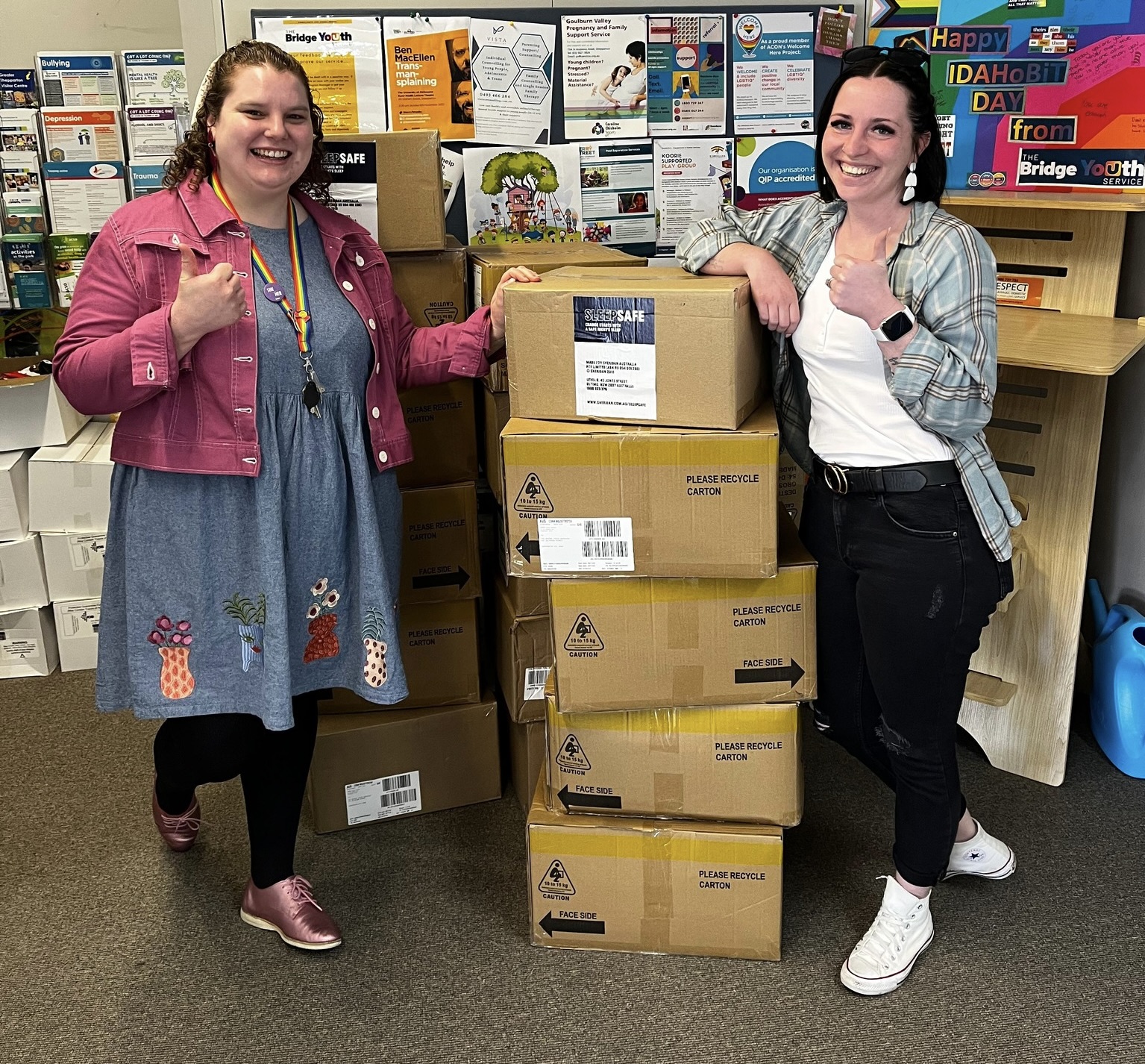 "Recently, we were able to provide linen sets and towels to dozens of families affected by recent floods in New South Wales, who had lost so much. We can't adequately put into words how much these items helped support families trying to rebuild their lives. Whether it's helping flood affected communities or the countless other recipients including families experiencing homelessness, newly settled families, those escaping family violence or experiencing significant hardship, these items make such a difference. Thank you to everyone who helps run and support such a great initiative!" 
-Mummies Paying it Forward, NSW
Sleep kits providing practical support, comfort and dignity to someone experiencing crisis are made possible because Sheridan store staff across the country are raising awareness, and their generous customers are donating vital funds for this initiative. Thank you to all Sheridan staff, donors, and supporters of the recent SleepSafe fundraiser during November. To read more about the impact of SleepSafe, click through to the Impact Report below.