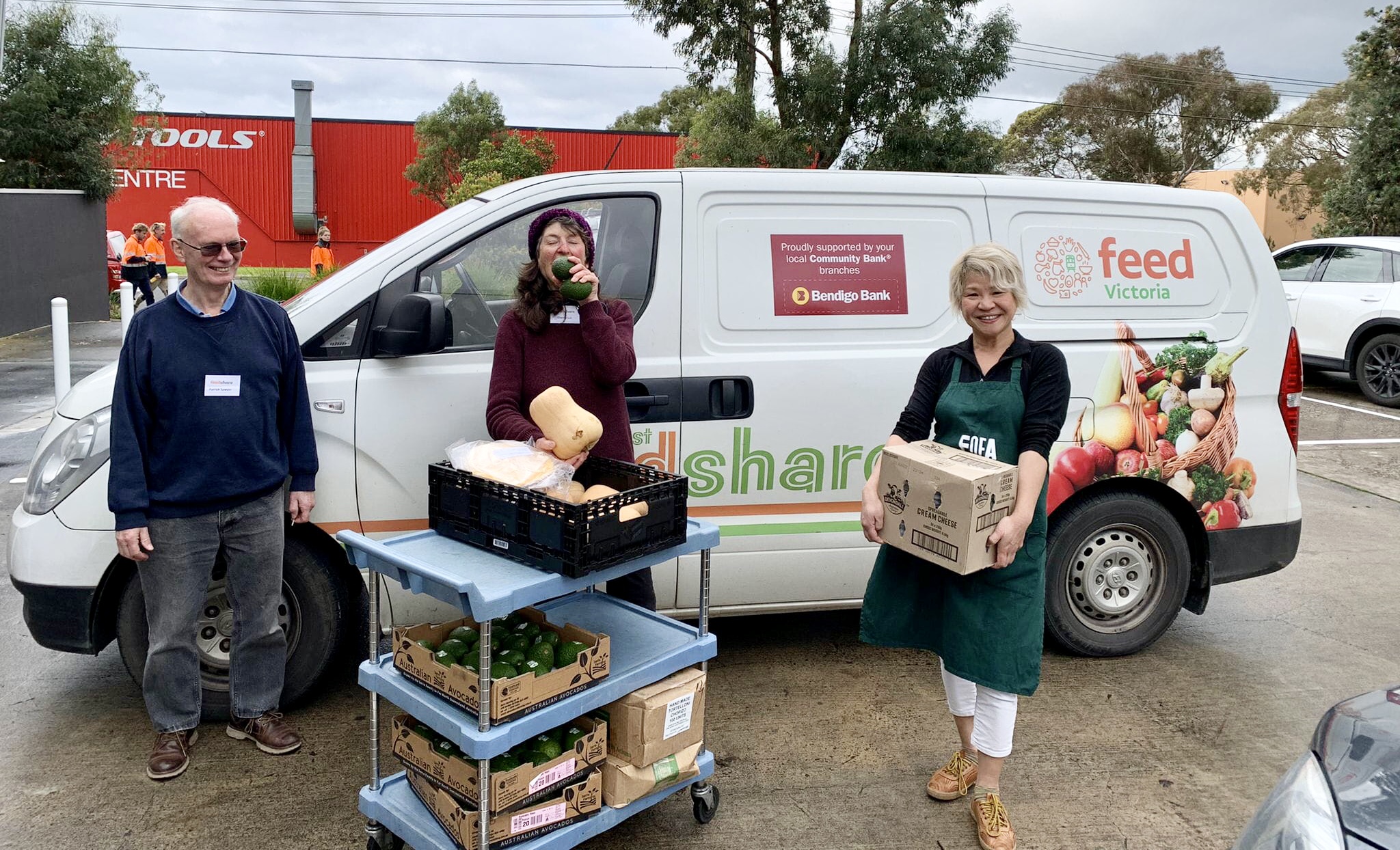 Pictured: Outer East Food Share 
Australians are turning to charity, often for the first time in their lives, as they try to make ends meet and put food on the table. Over one million people every month are relying on Foodbank to help feed themselves and their families. As they struggle to pay rent and bills, purchasing food slips down the priority list, often resulting in going without. With the help of a philanthropic partner, we have been able to distribute $80,000 in grants to 16 community organisations to make more food  available for those struggling. 
Even before the cost of living crisis, food insecurity for those on welfare was common. Foodbank and Oz Harvest are now both reporting increases in demand of between 50 – 65 % above pre-COVID levels, with one in three of the charity's current clients having never sought assistance in the past, and many are in work. 
We often hear from our charity partners that other grant makers and major donors will not support Emergency Relief, including food relief, yet we know it is necessary and life-saving. We obviously need systemic change to reduce people's reliance on emergency relief support, for example, during COVID we saw that some people's dependency on ER reduced with the increase in Job Seeker and the Job Keeper payment. Adequate welfare payments would immediately impact the need for food relief services, however people are in crisis now and preventing their situation from worsening is vital work. 
of people receiving welfare payments are eating less or skipping meals*
of people receiving welfare payments are cutting back on meat, fresh fruit and vegetables*
distributed throughout July and August, to feed food insecure Australians
"A regular pressing need mentioned by 93% of our clients is their heart-breaking struggles to feed their families. Imagine the panic and embarrassment felt by those unable to meet this basic human physical need. "
-Banksia Gardens Community Services
Growing hunger strains food banks and community services 
We are in a cost of living crisis that is disproportionately affecting our most vulnerable community members and pushing more and more people into poverty.
Since June 2021-2022 alone, rents have risen by 9% in capital cities and 10% in regional areas, and fuel costs rising by 32%. With roughly 45% of low income earners in rental stress people are turning to community organisations and charities to get by.
In a recent study by ACOSS* one person receiving the JobSeeker payment said that "the cost of living is getting so high it is impossible to survive without charity assistance."
Increasing demand is coinciding with a decline in available donated produce, and this is stretching the budgets of agencies across the sector. 
One grant recipient, Wyndham Park Community Centre, told us that "our expenditure on our food support program has tripled in the last two years, but we are not receiving any greater quantity of funding or food items."
Recent research** by ACOSS also shows that only 20% of community organisations have enough funding to cover the full costs of their services.
Pictured: Emerald Community House
"W

e have seen demand grow over time while our resources (donations and ongoing funding) have fluctuated dramatically. We currently have no ongoing funding to cover the rising operational costs of our food relief; these include higher costs for electricity, and petrol for volunteers, so your support is vital.

"
– Emerald Community House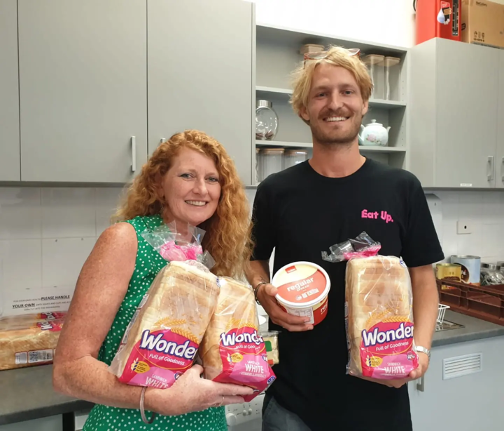 Pictured: Eat Up Australia
One grant recipient , Greenhills Neighbourhood House, shared that "as with a lot of Community organisations, we have been under an enormous amount of pressure over the last couple of years to provide an expanded service to our community with limited resources. This year has been especially difficult for us, with staff shortages, increased demand and dwindling financial support."
The benefits of food relief programs extend much further than meeting the physical need of providing food with case workers making contact with vulnerable people who actually need additional support. Having a family pick up a food parcel is the perfect opportunity for highly experienced staff to engage with them in a non-intimidating environment.
The power of the casual chat opens up many possibilities to engage them into other programs and services.
"High prices of food supplies are impacting low income families across our network, and given the current cold weather and covid spike people are isolating and cutting down on buying healthy food. Most are going without basic food. We are reliant on our donors so grants such as this from StreetSmart are critical for the running of our small service." 
– Halal Food Bank
Boosting capacity of vital food relief services to tackle hunger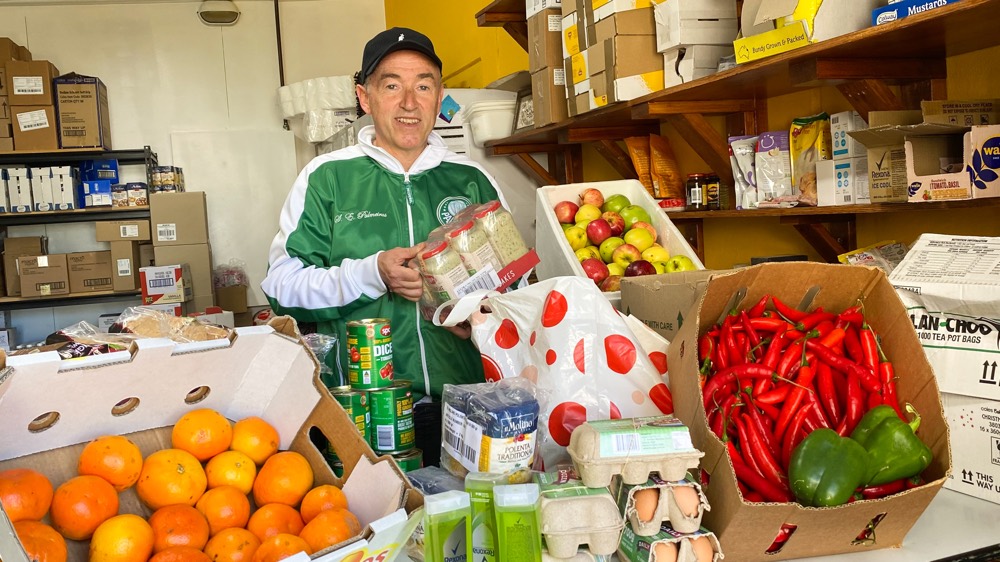 Pictured: Banksia Gardens Community Centre
Through a partnership with a generous philanthropic donor, StreetSmart has been able to boost emergency food funding for 16 frontline organisations feeding their communities. 
"This grant will support members of our community immensely. We support many families each week with our Emergency Relief program, some families have five children to feed."
– Vivienne Conn, Manager, Braybrook and Maidstone Neighbourhood House
"Increased demand for food relief has continued with cost of living rises however increased pandemic funding over the last two years has now stopped. The donation has gone straight to buying healthy pantry essentials to share with people and will support over 300 households, reaching more than 1,000 people."
– Christina DiPierdomenico, Darebin Information , Volunteer and Resource Service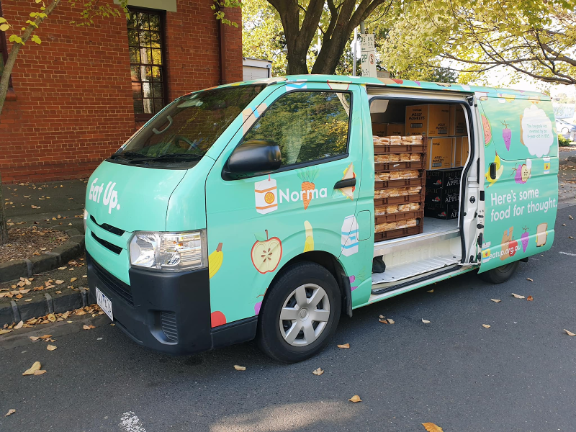 Pictured: Eat Up Australia
"The growth in need has been unprecedented & as a result many food relief providers, including ourselves have found it increasingly difficult to support the growth in need.
Knowing that we are in a time of financial instability, your donation is extra special to us.
We've got a lot of work ahead of us and many more challenges to come. Your donation has made it that much easier to get things done."
– Tracie Lund, Manager, Morwell Neighbourhood House
Food Relief Grants July/August 2022
| | | |
| --- | --- | --- |
| Metro Grants |   |   |
| Banksia Gardens Community Services | Broadmeadows | $5,000.00 |
| Braybrook & Maidstone Neighbourhood House | Western Metro | $5,000.00 |
| Darebin Information, Volunteer & Resource Centre | Northern | $5,000.00 |
| Duke Street Community House | Western | $5,000.00 |
| Eat Up | Metro | $5,000.00 |
| Emerald Community House – Dig In Food Hub | Dandenong Ranges | $5,000.00 |
| Food for Change Inc | Metro | $5,000.00 |
| Greenhills Neighbourhood House | North East | $5,000.00 |
| Halal Food Bank | Metro | $5,000.00 |
| Outer East FoodShare | Outer East | $5,000.00 |
| Rise Food Bank | Metro | $5,000.00 |
| Wyndham Park Community Centre | Western | $5,000.00 |
| Uniting Prahran | Inner South | $5,000.00 |
| Regional Grants |   |   |
| South Shepparton Community Centre: | Shepparton | $5,000.00 |
| Morwell Neighbourhood House Food bank | Morwell | $5,000.00 |
| Warrnambool and District Foodshare | Warrnambool | $5,000.00 |
| Total |   | $80,000.00 |
Through SmartMeals, you can donate a nutritious meal that not only feeds someone struggling to make ends meet, but also supports the employment and training of at-risk workers. Read more about the program and Donate a SmartMeal below.