Back in December, our loyal restaurateurs and their staff led the 19th year of DineSmart, chatting with customers and advocating for a world without homelessness. Thanks to their fundraising efforts and everyone's generosity the event raised $84,250 that has just been distributed across 26 community partners!
A few months ago, more than 50 venues across different cities participated in DineSmart during the festive season. As you may know, these restaurants and bars had to overcome the challenges of the Omicrom outbreak, with lots of booking cancellations, staff shortages and supplies shortages. But that didn't stop them from being true Ambassadors, raising funds and awareness to support vulnerable people in their local communities. 
Funds were raised $2 at a time, thanks to the diners who agreed to keep the donation in their bills, and everyone else who chipped in to DineSmart 2021. We are now very glad to announce that we've mapped these funds to stay local to where they were raised, distributing a total of $84,250 in 26 different grants!!
Where your donations went..
This week donated funds were distributed through our community grants program to 26 different organisations in four States, where DineSmart restaurants and diners raised funds. The organisations supported show how diverse the reasons for, and circumstances of, homelessness are. We continued our focus on funding small, grassroots, local, homeless charities, providing critical support to people experiencing homelessness, such as food relief, material aid, education and training, housing support, and safety for women and children fleeing domestic violence, plus much, much more.
Feedback from Grant Recipients…
"Our housing clients are young LGBTIQA+ people aged 16 to 25.  Most clients require support to purchase a bed and bedding, kitchenware, cookware, cleaning items, homewares, sometimes white goods, as well as hiring a mover etc. A huge thank you to Street Smart Australia and the venues who participated in DineSmart. This financial support will be invaluable in helping to set up our clients for a successful transition to independent living and the next stage of their lives."
Mish Pony, Twenty10, Sydney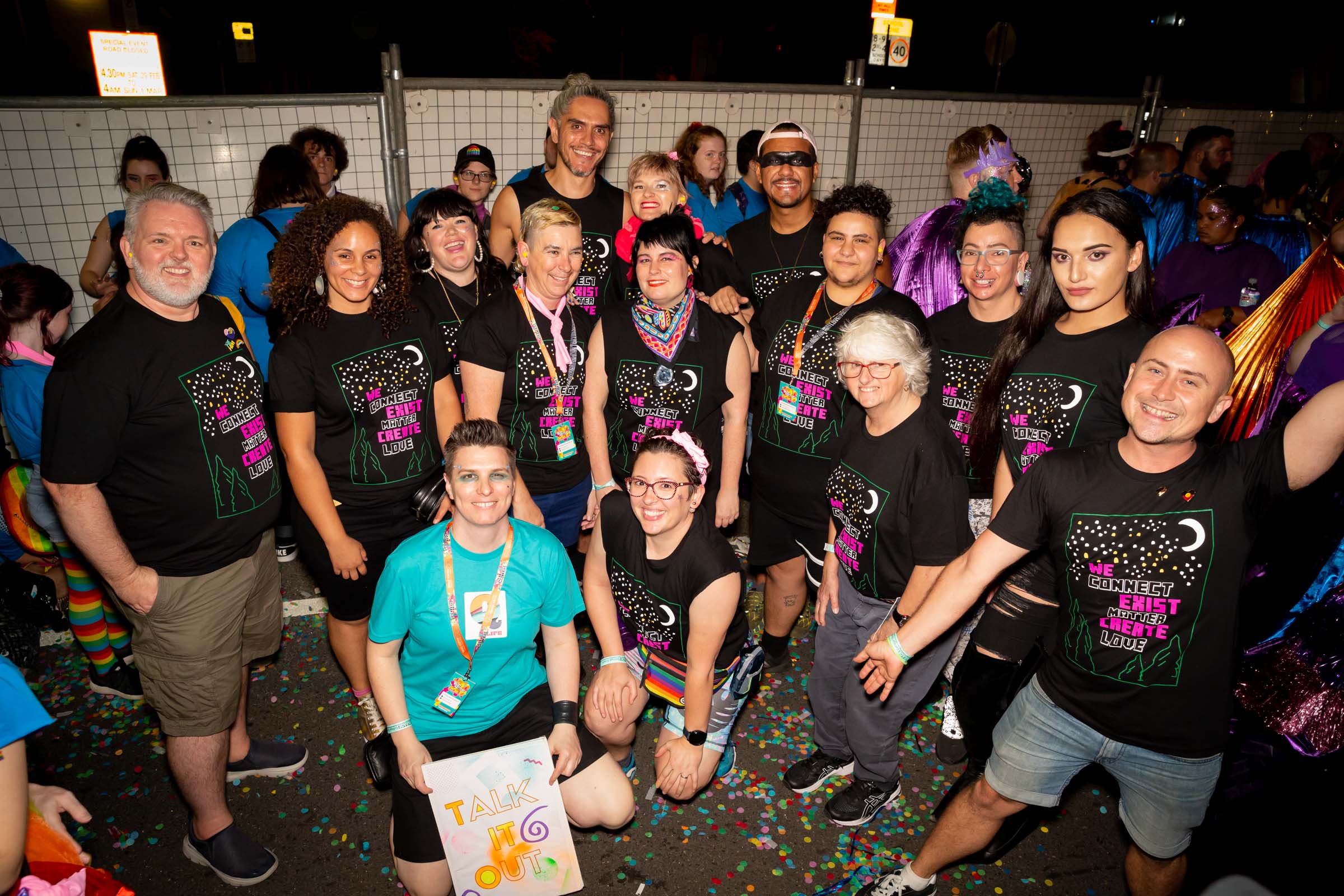 "Huge thanks to StreetSmart supporters for this grant. It is so timely as we are about to employ our first part time van driver to ensure we can get to Martin Place every week to run our service.  Whilst our volunteers are integral to our programs and we could not operate without them, having a dedicated driver responsible for delivering supplies to our locations, will take a lot of stress away from our volunteers.  So thank you StreetSmart, once again you've saved The Footpath Library !!"
Sarah Garnett, The Footpath Library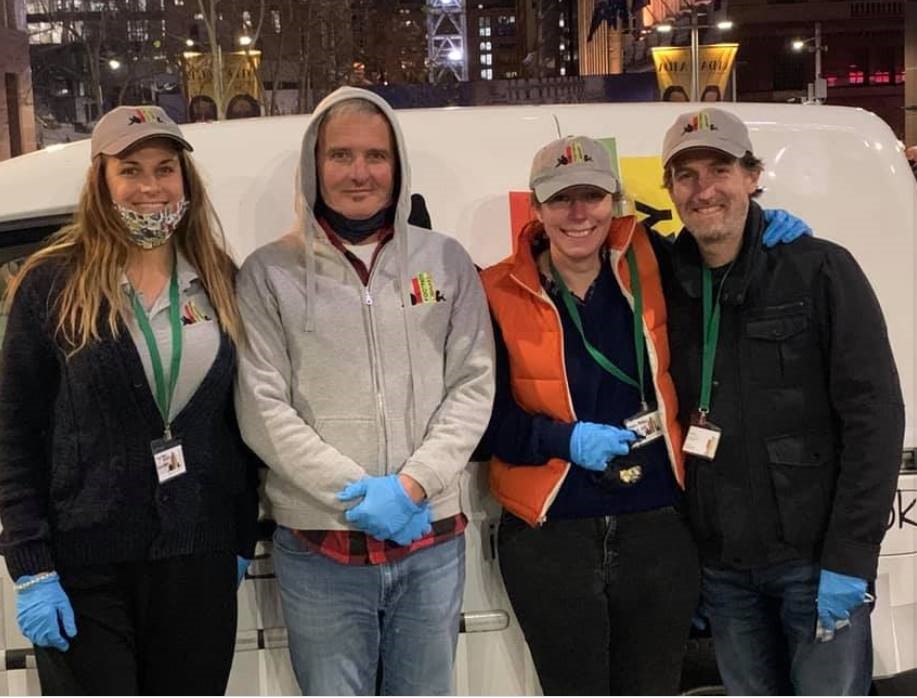 "…we want to say a massive thank you to StreetSmart supporters for this grant. We are entirely volunteer run so every dollar from this grant goes direct to meals for those in our community who do not have the luxury of food security. Community canteen are very grateful for this grant which will go towards helping a lot of people."
Amy Coatsworth, Community Canteen, Brisbane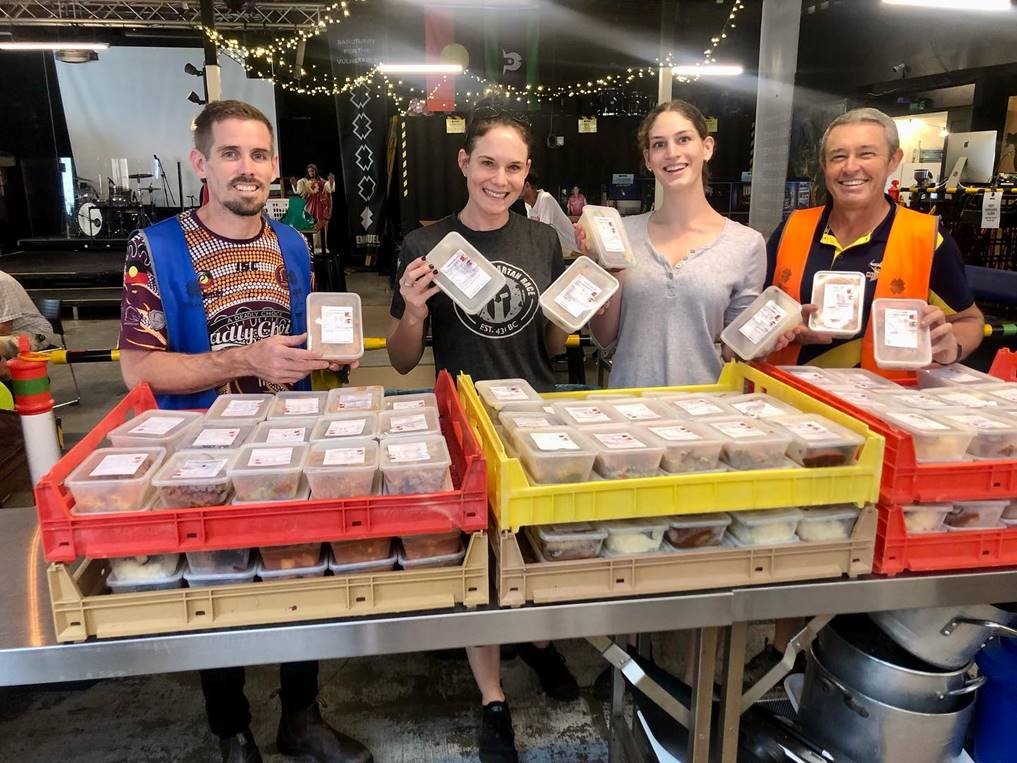 "This grant will help fund inTouch's inSpire initiative. It is a critical and unique program that provides support to women from migrant and refugee backgrounds who are recovering from family violence.  The program provides both economic independence and social connection and resilience. Your support will enable us to ensure these vital activities for this vulnerable community."
Maryum Chaudhry, inTouch Multicultural Centre Against Family Violence, Melbourne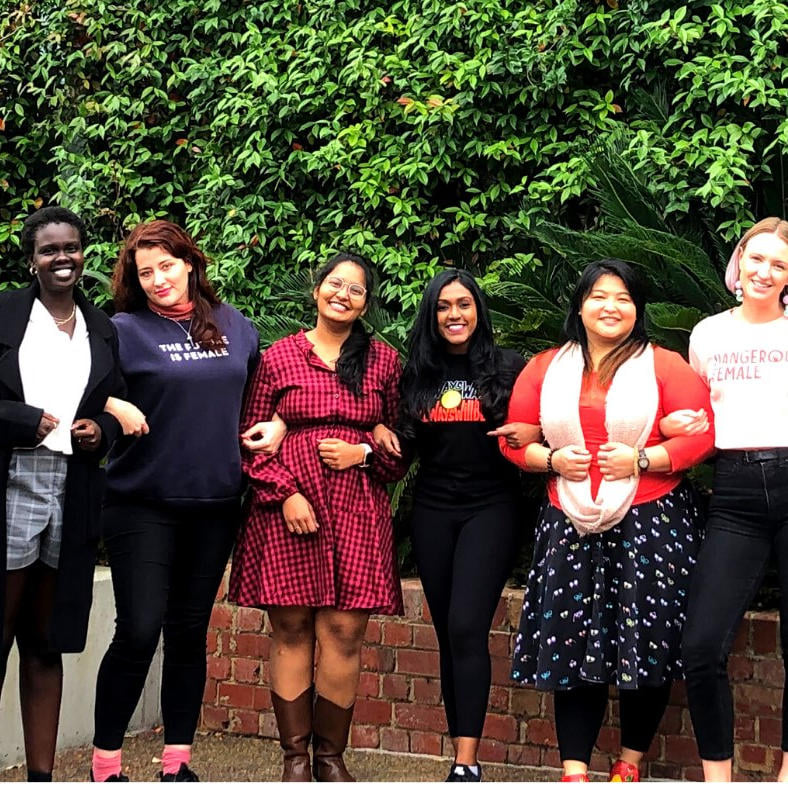 "It has been a tough couple of years for our vendors. Extended lockdowns have left our vendors isolated and unable to work for long periods.  This grant will enable the return of the vendor breakfast meetings which were such an integral part of The Big Issue prior to the pandemic and will enable us to use this gathering to invigorate and foster the growth of our community after a long absence."
Gemma Pidutti, Big Issue Melbourne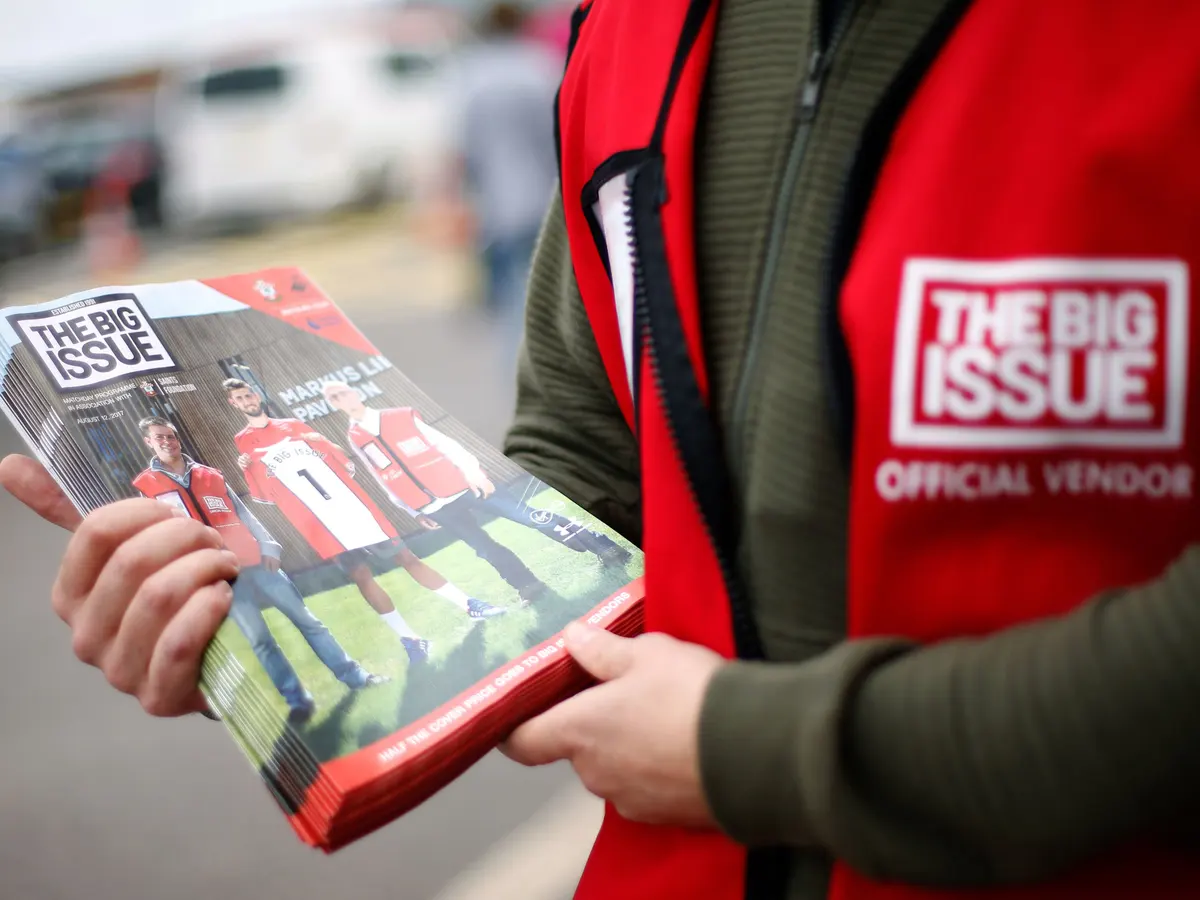 Below you can find all 26 grant recipients from DineSmart 2021 –
Click on your State to see more…
| | | |
| --- | --- | --- |
| State | Grants | No of Grants |
| NSW | $ 25,000.00 | 7 |
| QLD | $ 8,000.00 | 3 |
| SA | $ 2,750.00 | 2 |
| VIC | $ 48,500.00 | 14 |
| Total | $ 84,250.00 | 26 |
| | | |
| --- | --- | --- |
| Grant Recipient | Project | Grant Amount |
| Sydney Metro | | |
| Lou's Place | Brokerage and Group work resources | $4,000.00 |
| The Footpath Library | Martin Place Mobile Library | $4,000.00 |
| The Haymarket Foundation | A fresh start with new mattresses | $4,000.00 |
| The Twenty-Ten Association Incorporated | LGBTIQ Youth SHS | $4,000.00 |
| Wayside Chapel | Homelessness Community Services Centre | $4,000.00 |
| Women's Justice Network | Mentoring support | $4,000.00 |
| Regional NSW – Gosford | | |
| We Care Connect | Reversing the impact of poverty with material aid | $1,000.00 |
| | | |
| --- | --- | --- |
| Grant Recipient | Project | Grant Amount |
| Brisbane Metro | | |
| 3rd Space | Community Support for people at risk of or experiencing homelessness | $3,000.00 |
| Community Canteen | Community Meals | $3,000.00 |
| Murri Watch | Cultural Activity | $2,000.00 |
| | | |
| --- | --- | --- |
| Grant Recipient | Project | Grant Amount |
| Adelaide Metro | | |
| SA Period Project | 2022 Drive | $1,500.00 |
| Regional SA – Victor Harbour | | |
| Junction | Homelessness support program | $1,250.00 |
Grant Recipient
Project
Grant Amount
Melbourne Metro
Melbourne Bayside
Emerge Women & Children's Support Network
Staying safe project
$3,000.00
Melbourne CBD/Central
Make Room Project
Make Room
$4,500.00
The Big Issue
New Edition Vendor Breakfast Gathering
$4,500.00
Wombat Housing Support Service
Supporting Social Connection and housing
$4,500.00
Youthlaw
Legal pods – wrapping around care leavers
$4,500.00
Melbourne Inner East
InTouch Multicultural Centre
inSpire
$3,000.00
Melbourne Inner North
HoMie
HoMie Pathway Alliance
$2,500.00
St Mary's House of Welcome
Winter Breakfast Club for Rough Sleepers
$2,500.00
Melbourne Inner South
Bridge It
The Cocoon – Accommodation for Young Women
$3,500.00
St Joseph's Outreach Services
Providing fresh eggs and cheese for the SJOS Food Store
$3,500.00
Mornington Peninsula
Southern Peninsula Community Support (SPCSIC)
SPLaSH
$3,500.00
Western Port Community Support
Housing Support Program
$3,500.00
Regional VIC
Daylesford/Castlemaine
Eureka Mums
Safe Sleep Project
$3,500.00
Shepparton
Greater Shepparton Foundation
SSCC Homelessness Program
$2,000.00
Shout out to our hospo partners!
We wouldn't be able to help so many people if it wasn't for the fundraising efforts of all 53 participating venues. But some went a little bit further, and we want to acknowledge them and give a shout out to their teams who got behind our cause and really championed the campaign!
Tucked away in the streets of Spring Hill, Brisbane, you can find this year's National Top Fundraiser Champ, La Cache à Vin. Thierry and Carol, the wonderful couple behind this restaurant, have been involved with DineSmart since 2007, helping us raise and distribute more than $40,000 to their local community!
Raising more than $2,000 in their first year ever, the Top New Venue award went to The Lobo, in Sydney. We are so lucky to have an amazing and ever growing hospitality family. Welcome to the DineSmart team!
Chin Chin Melbourne and their sister venue in Sydney, together with Cafe Sydney and The Apollo also made it to the Top 5! They are all loyal partners but also good friends of ours, who have run the event year on year for more than 10 years!
Venue Name

Award(s)

La Cache a Vin

National Champ #1
QLD champ

Chin Chin

National #2
VIC champ

Cafe Sydney

National #3
NSW champ

The Apollo

National #4

Chin Chin – Sydney

National #5

The Lobo

Top New Venue
A massive thank you to all the other venues who made this possible, and also to RESY

, our presenting partner,

CAPI 

our supporter partner

and

Broadsheet Media,

our media partner, for allowing us to bring this national event to the best tables.
It's always exciting to share the good news stories on how DineSmart helped provide essential and innovative responses to homelessness all around the country.
Excited to do it all over again soon!
The StreetSmart Team