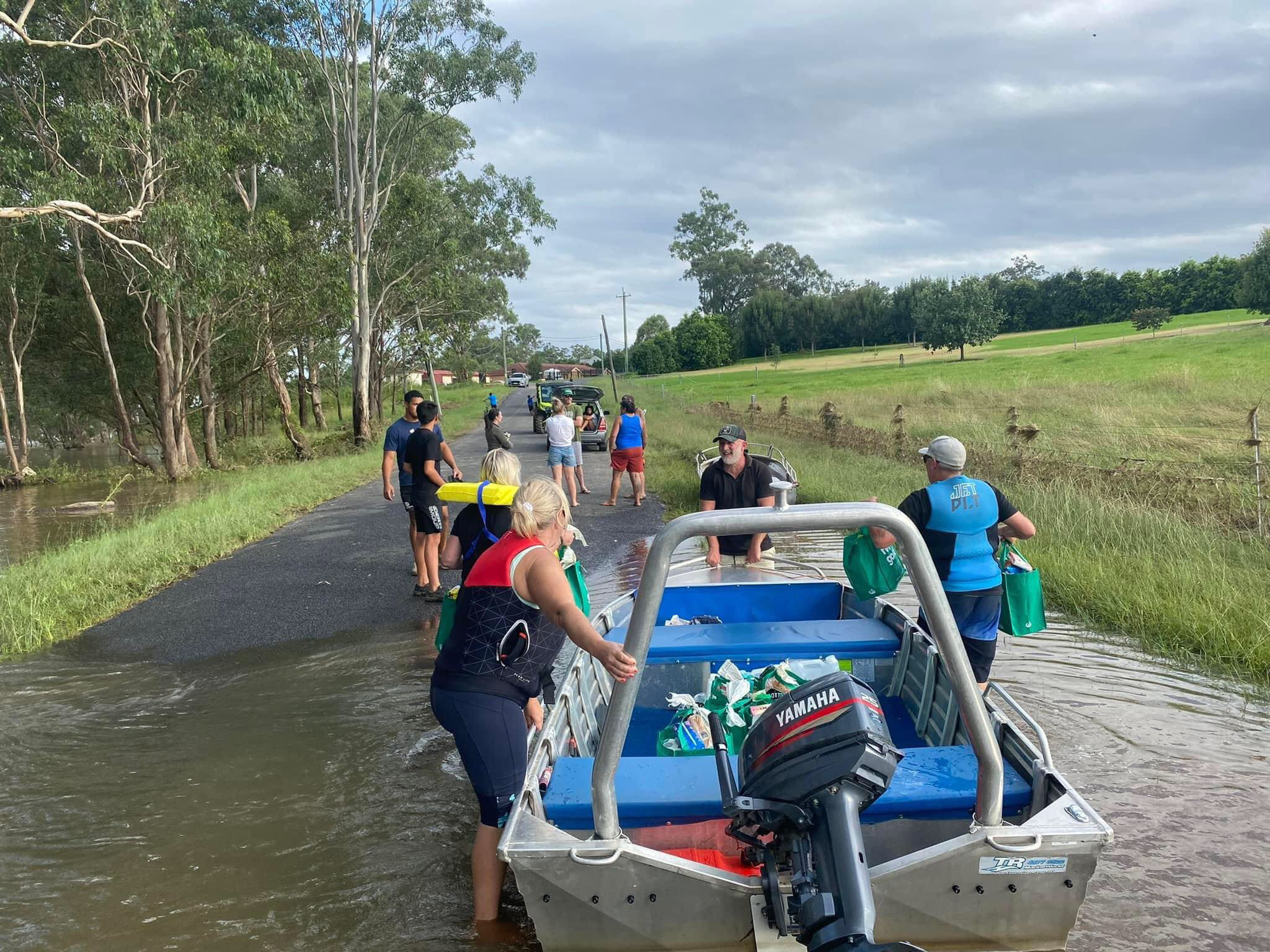 When a natural disaster strikes and the impact is felt as wide-spread as the recent floods, we can feel overwhelmed. As individuals it's often hard to know where to direct our support. How do we know who is in the most need? Who can we trust to get the job done? Will my small donation make a difference? These are all valid questions, especially in the immediate aftermath. Recent experiences of people waiting for bush fire relief and assistance resulted in many people being put off from donating, supporting the responding charities. This is understandable, but ignores the fact that  thousands of volunteers and hundreds of local organisations are jumping straight in to assist people, and they need our support.
StreetSmart believes in action, collective action. Our approach is to act quickly, responding to the immediate needs of the people impacted, using the power of crowd-funding. We band together with our supporters to look local and listen to what's needed. Our grant making has always been rooted in trust, backed up by research and strong networks. We often have existing community partners who we provide support to, who are in these affected communities, who themselves are the people on the ground, and often personally impacted. We also seek out new organisations based on testimonials and the collaborations going on in real time.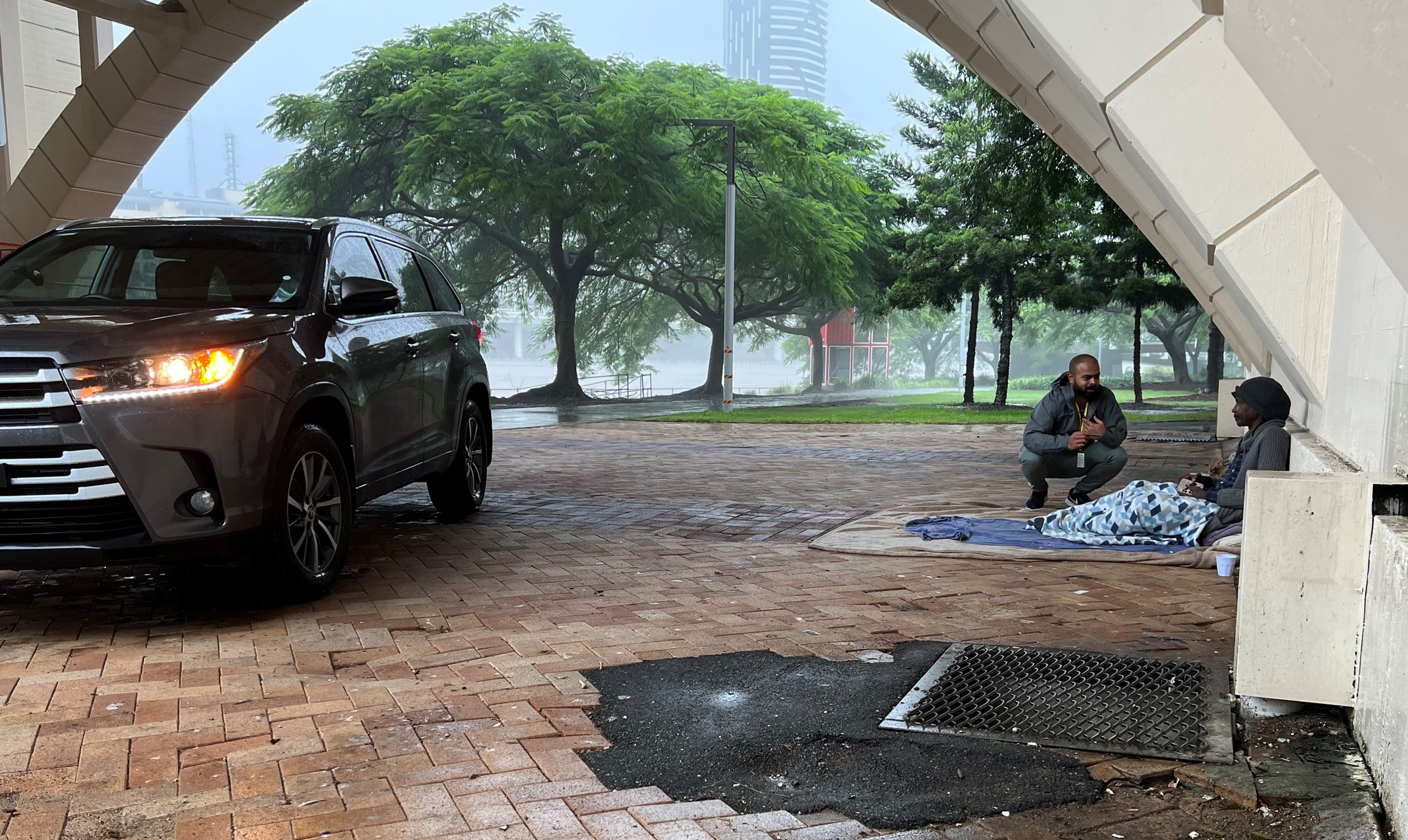 Our grants are small, but they are untied, enabling organisations to use as required. To fill the gaps, when other funds are tied to specific outcomes or are hard to access for small groups. We make our processes easy to navigate and distribute funds quickly.
"Thank you for the very generous donation that StreetSmart have made to the Lismore Soup Kitchen to help with our flood recovery program. We are getting the Winsome back into order for the provision of our food, accommodation and social services, and we are also working with a local builder to help fund the restoration of the homes of some vulnerable people in our community."

Ridley Bell

The Winsome, Lismore
$60,000 in Flood Relief grants distributed to grassroots organisations
| | | |
| --- | --- | --- |
| Baby Give Back | Sth QLD & Northern NSW | $5,000.00 |
| Goodna Street Life | Goodna, QLD | $5,000.00 |
| Hawkesbury Helping Hands | Windsor, NSW | $5,000.00 |
| Micah Projects | Brisbane, QLD | $5,000.00 |
| Mid Richmond Neighbourhood Centre | Evans Head, NSW | $5,000.00 |
| Mullumbimby Neighbourhood Centre | Mullumbimby, NSW | $5000.00 |
| Murwillumbah Community Centre | Murwillumbah, NSW | $5000.00 |
| The Recovery Project | Northern NSW | $2,500.00 |
| The Winsome | Lismore NSW | $5,000.00 |
| FareShare QLD | QLD – Brisbane | $2,500.00 |
| Mudyala Aboriginal Corporation | NSW – Grafton | $2,500.00 |
| Women's Village Collective | NSW – Northern Rivers | $2,500.00 |
| Shining Star Foundation | NSW – Sydney South West | $2,500.00 |
| StreetMed | NSW – Western Sydney | $2,500.00 |
| The Family Centre – Tweed Heads | NSW – Northern Rivers | $2,500.00 |
| Thread Together | QLD/NSW | $2,500.00 |
| Total Flood Relief Grants (to date) | | $60,000.00 |
It's been important to direct and prioritise our support to people who are experiencing multiple vulnerabilities. We know people in all these areas have been living rough, in cars, in poorly maintained caravans, boarding houses and other temporary shelters. Their first port of call for help is to the organisations that have already been supporting them, outreach teams, neighbourhood centres, local volunteer groups, close to where they live or stay. That's where our support has been going.
As soon as the floods struck the Micah Projects 'Street to Home' team were immediately out and about in Brisbane, helping dozens of people off the streets and into emergency accommodation as flood levels rose. Sione Molisi said "we managed to get in before the peak of the floods to pick up people who were at risk of going under and get them into emergency accommodation. The main difference to the 2011 floods is more roads are blocked off, so we are struggling to get out to deliver services.  Quite a few food banks are also shut, which means people who are homeless and are in motels don't have access to food."
Baby Give Back have ramped up their work in flood impacted areas in QLD and NSW, and have been distributing baby supplies across a wide network of community organisations:
"We are finding that things are changing very quickly and now with a severe weather warning for South East Queensland and schools shut tomorrow, we will just pivot to ensure we are here for the thousands of children and families who need our support. Our focus is to get the emergency relief essentials sorted and ready to head out. We are still desperate for more consumables."


Supplies provided by Murwillumbah Community Centre
"We just want to start by saying thank you, we've got a lot of work ahead of us and your donation has made it much easier to help our community get back on their feet and moving forward. The Murwillumbah Community Centre we be the first point of contact for any individual needing assistance, and the $2500 grant was spent on our emergency relief program providing essential supplies, food vouchers, food hampers, and clothing." 
Hollie, Murwillumbah Community Centre
Volunteers at
The Mullumbimby Neighbourhood Centre 
"Just know we are here like always. We don't have resources for smick advertising and promotion but we do have solid ongoing support. We know our community and it's diversity – over 30 years of being here and evolving alongside community. We can help with wrap around services, access to new, white goods, mattresses, community support/emergency relief, community pantry, professional and accredited counselling, women's Resources Services and financial Counselling." 
Mullumbimby Neighbourhood Centre 
Further grants will be made once all donations are collected for our Winter Appeal fundraising efforts.