To every single donor who has supported our work since March – THANK YOU.  You have enabled us to distribute over 100,000 SmartMeals, through a network of 62 charity partners giving vulnerable people access to nutritious meals. The program has distributed $780,000 to 56 cafes, restaurants and food based social enterprises, keeping people employed. It's been an extraordinary collaboration driven by community and philanthropy.
SmartMeals was always an emergency response to plug gaps in the food relief system and give a helping hand to the hospitality sector to keep vulnerable employees in work. Currently we are distributing 3,000 meals a week, expending donations nearly as quickly as they are coming in. Planning is under way for the run into Christmas, with our last deliveries on 18th December. This reflects our aim to deliver emergency support to our most vulnerable, as quickly as possible, distributing meals to meet the immediate, critical need created by COVID-19, for as long as funding permitted. We hope with further support we'll be able to help out over the holiday period and that SmartMeals will continue in 2021 in some form.
More People Will Need Food Relief
We are in close contact with our charity partners, gauging demand and the circumstances unfolding.  Unfortunately, with the impact of COVID-19 and increased unemployment we are seeing more demand for food relief across the community. Many people are struggling to pay high rents and cover basic costs.  Prior to COVID-19 the rate of New Start kept people in poverty and many struggled to eat properly, often missing meals or relying on support.  With the scheduled winding back of JobKeeper and JobSeeker payments we are seeing, and are going to see, increasing numbers of people experiencing poverty, relying on food relief.
The team at StreetSmart are researching how the SmartMeals program can continue to assist organisations with meal delivery over the Christmas and holiday period, when many services traditionally close down. We are also looking at how we respond to the growing food security crisis which we know is coming, through the first six months of 2021. As cafes and restaurants start to recover their business we are working more closely with hospitality based social enterprises to supply meals, helping them to re-establish and rebuild their business models.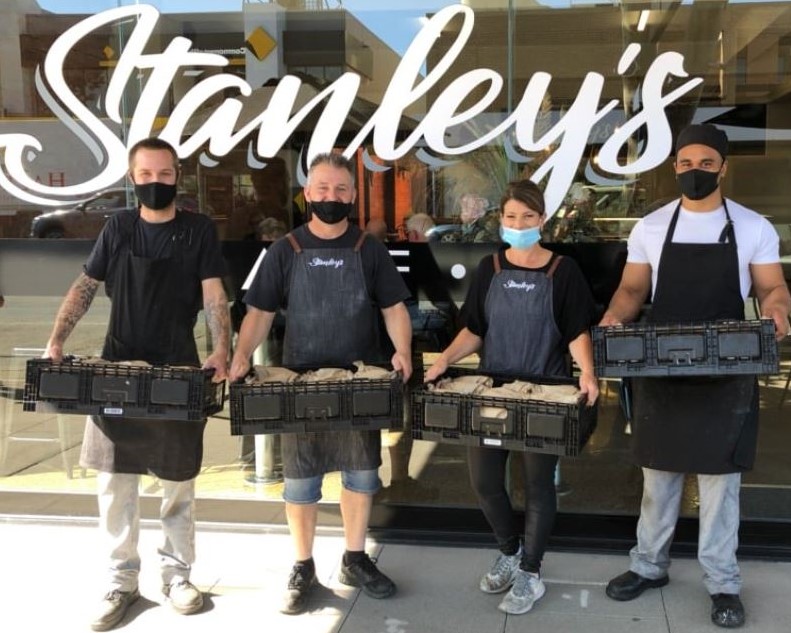 SmartMeals being made by Stanley's
From the Frontline…
"The support we receive is a lifeline. When we opened our first food pack I was so overwhelmed I couldn't help but cry! Knowing that there is help for us makes more difference than you can ever know. It's so much more than just food, it gives me strength in my body and hope in my heart." Liana, meals recipient
"Thanks again for the support StreetSmart has extended.  With our business under so much financial pressure our food relief efforts would be impossible to deliver without it.  We are really grateful to be able to contribute in meaningful ways with our time, skills and resources to ensure dignity and food security for those doing it particularly tough at the moment. We are seeing a strong demand for this service from the client facing charities we are working with.  The impact of the deliveries cannot be underestimated and they have enabled a unique opportunity for InTouch trained staff to touch base and connect with high-risk, isolated clients, providing brief, but vital, social interaction." Johanna Reilly, Kinfolk
"Through our outstanding partnership with SmartMeals we have been able to further our community reach significantly. Prior to Covid-19 our food relief service was basic, now we are helping around 150 families per week across our 3 locations. The demand for meals, in particular, has also significantly increased over the past 7 months. Currently, we distribute 250 meals and have a demand for more. The recipients were totally overwhelmed with the quality of the meals received. We appreciate all your time, care and work on this program. You guys are amazing and we sincerely appreciated the support." Jocelyn Torres, Connect Community Care
"SmartMeals was a saviour for our business during the Covid lockdown period. Unfortunately, we saw an average 75% drop in trade revenue at our social enterprise cafe and this of course created a major strain on our business' ability to operate. SmartMeals both created a consistent revenue source as well as giving our staff a new focus and a purpose to their everyday work."  Tenille Gilbert, Society Melbourne
"Congratulations on the massive impact of over 100,000 meals! It's been such a wonderful project to be a part of – it's helped us stay in touch with many of our community partners and created work opportunities and a wonderful sense of purpose for our kitchen and support teams." Cassandra Godden, STREAT
"SmartMeals had an extremely positive impact on the Haymarket Foundation clients. The initiative quickly filled a significant gap. We had to de-concentrate our crisis service (quickly) and manage two sites. SmartMeals gave us the opportunity to focus on the care of our clients, knowing they had nutritious food. In all our services, our current clients are requiring more support and material aid. A heartfelt thank you, SmartMeals and StreetSmart have just been phenomenal this year and we couldn't have done it without you." Grace Rullis, The Haymarket Foundation
SmartMeals Client Feedback from Community Connect: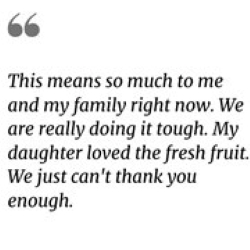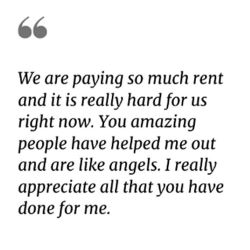 SmartMeals needs support to continue to deliver ready-made meals up to Christmas and through the holiday period.  Currently we running our annual DineSmart event but understandably this campaign has been severely impacted by the COVID-19 crisis.  Any funds raised through the DineSmart campaign and online during December will be allocated to SmartMeals to provide food relief programs and responses in 2021.