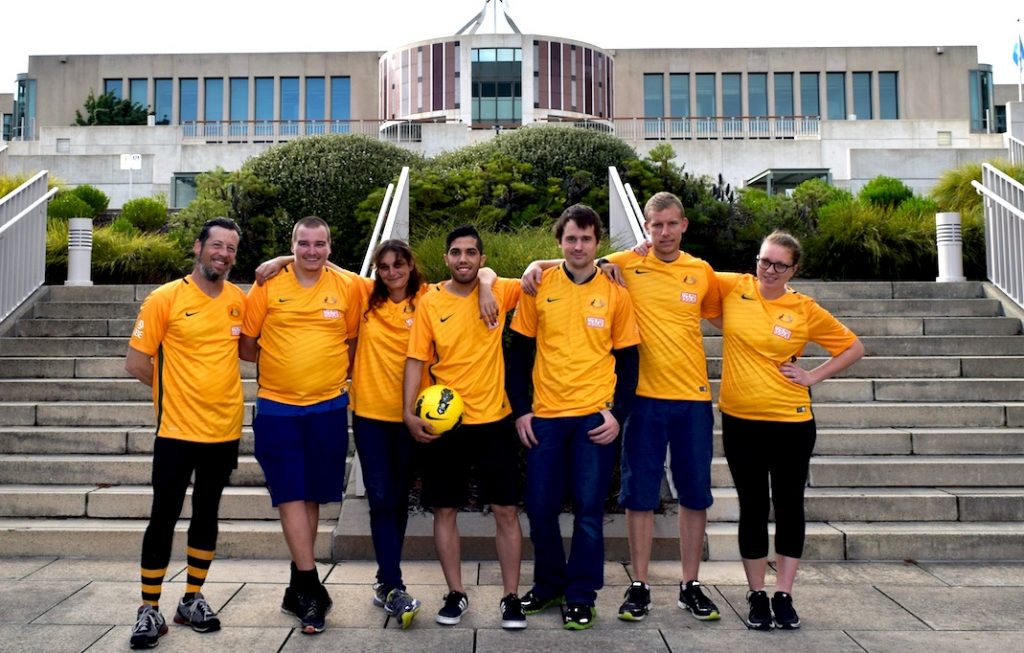 When so much attention on homelessness surrounds the eviction of rough sleepers from major cities, or the doom and gloom of housing (un)affordability – it's good to shine a light on some positive actions that are changing lives.
At StreetSmart, we proudly support new ways to tackle homelessness and have provided seed funding for ideas like Orange Sky Laundry, Fare Share and HoMie which have all gone on to make meaningful community impact. Another program that has grown in leaps and bounds is the Big Issues Street Soccer program.
For people experiencing homelessness, sport can deal with one of the biggest hurdles – social isolation. By connecting with peers, people have the opportunity to develop something many of us take for granted – social support systems. That's not to mention the health benefits, which are a key focus of the program.
George Halkias founded the program in 2005, with a little kick start from a StreetSmart grant. It is now a nation wide, weekly program, and the team has participated in 7 Homeless World Cup's and hosted the Melbourne 2008 games. The team are now in training for this years tournament in Oslo.
"It's more than a sports program – it's about being a community that is supportive of their health and wellbeing. Health outcomes are really important to the program and sport is a great starting point."
George and the coaching team do more than teach the game – they provide mentoring and create a culture of inclusion. Their aim is to create a place that players can feel safe to tackle the opposition, and some of their more complex issues, like mental health or substance abuse. This way, they aim to support the players to re-connect with services and get on the path out of long term homelessness.
StreetSmart is supporting Street Soccer again this month – with our StreetFunders donating coin to support players returning from the Olso Homeless World cup in September.
"Supporting players to transition back, post World Cup life, is really important. The cup has a big build up, lots of energy and excitement. But generally we find players experience a drop when they come back, like anyone does. So we are looking to strengthen the transition back – whether that's job support, training, or whatever is needed to keep the positive momentum.
After the cup, we focus on new goals, and keep building on skills and confidence that has come from travelling the world and representing the country."
We are hoping to raise $7,000 to fund the Street Soccer transition program – and you can chip in too here. If you are not certain how impactful a simple game of soccer can be, don't take it from me, take it from the players:
"Sometimes people don't understand when I try to explain how important soccer is to me, but it has dead-set helped me change my life." – Street Soccer player.