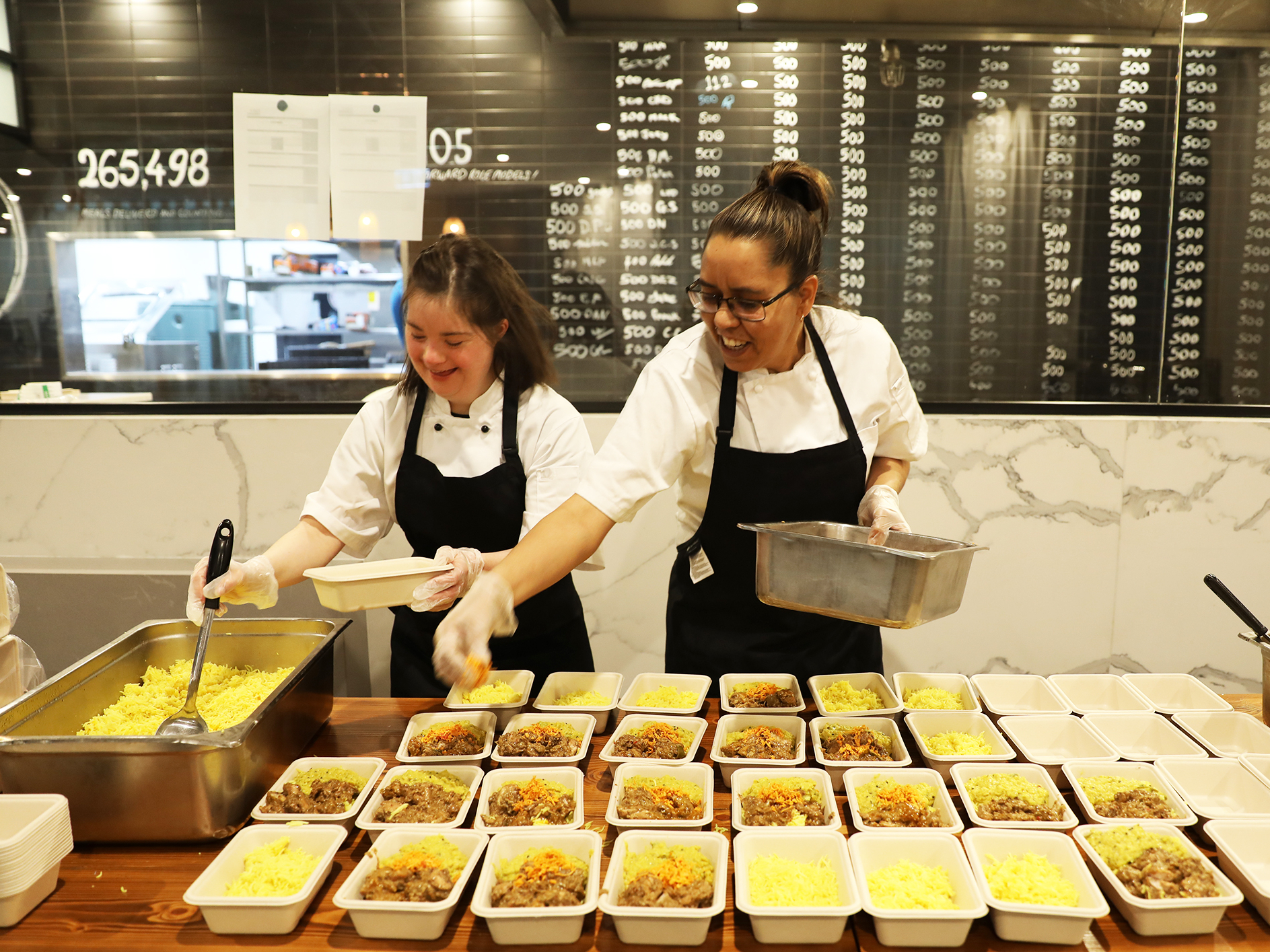 Pictured: Plate It Forward
TipJar has kicked off 2023 with several grants totalling $14,600 that are helping to create and sustain hospitality job training opportunities for vulnerable and at-risk people. Public donors and corporate contributions have made these grants possible. These programs are helping change the story for people who face barriers to employment and financial security.
Founded in partnership with WorkSmith, the Australian Hospitality Future Fund, TipJar, is a social enterprise movement focusing on upskilling, training and mentoring the future crew of the industry. With vulnerable cohorts experiencing ongoing effects of the pandemic and associated economic changes – there's never been a better time to give a tip. Migrants and refugees, women, youth, and indigenous Australians face significant barriers to assessing employment and securing financial security.
This recent grants distribution has been possible thanks to the support of corporate partners like The Alternative Dairy Co, who has been donating 100% of the proceeds raised through their Smackdown Tour Competition while touring across the country; Grinders Coffee, who nominated TipJar as their charity partner at the Norton St. Festa in November and raised funds with their coffee sales; and also thanks to Brown Forman who helped us launch the 'Cocktails for a Cause' initiative, in partnership with many restaurants and bars in Melbourne and Sydney, who raised funds with their cocktails sales during the festive season.
Their incredible support has enabled 4 grants made in QLD, NSW, and VIC. These grant recipients are Scarf, Nundah Community Enterprises Cooperative, SisterWorks, and Plate It Forward.
in grants distributed across 3 states in March 2023
is the youth unemployment rate, compared to 3.5% for the general population
has been raised through TipJar to date
What your support means to our partners
The women we support (Sisters) are from migrant, refugee and asylum seeking communities and tend to experience low-levels of English, limited work experience, low confidence and isolation. This affects their overall economic and social participation within the broader community and puts them at risk of homelessness. This grant helps us tackle these intersectional barriers through provision of hospitality training (barista training, food handling) and connections to employment partners including our Social Enterprise Café, Crafted Culture. Our Café initiative has been designed to build Sisters' confidence, practice their conversational English skills and gain work experience (in a safe and inclusive environment). SisterWorks' hospitality training and Crafted Culture allows Sisters to gain industry specific skills and improve their economic outlook.  – Meggan Boag, SisterWorks (pictured) on Wurundjeri Woi Wurrung Country (VIC)
"This funding will support the wages of 4 Ability Social participants who face barriers to mainstream employment, including women and indigenous students. They are facing challenges like increased rent and childcare costs, with one of our current students saying that due to the cost of childcare care, she was reliant on government support payments. However the Ability Social program has helped her gain a sense of financial security as it provides a paid work experience and qualification." – Gemma Clendining, Plate it Forward (Ability Social) on Gadigal land (NSW)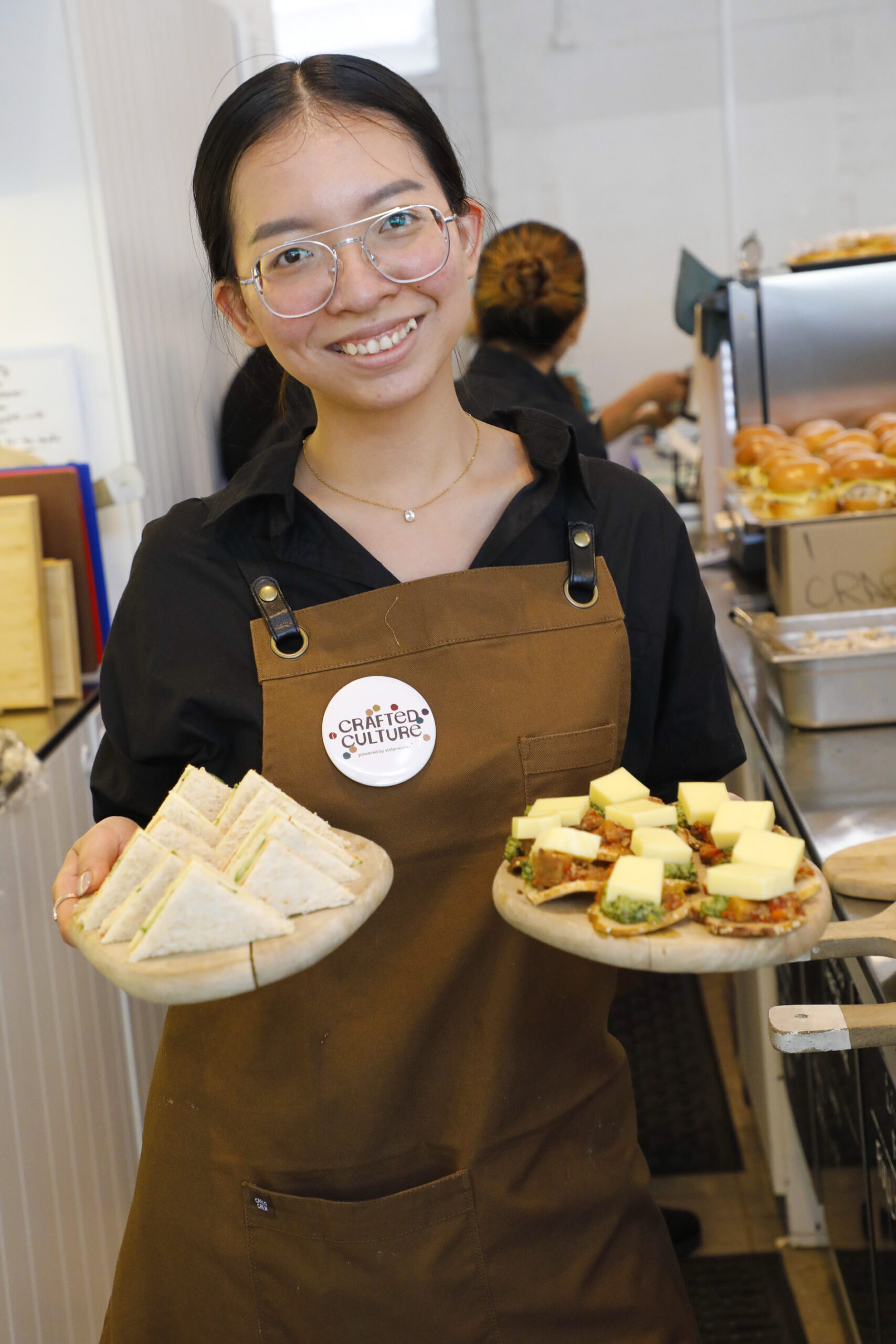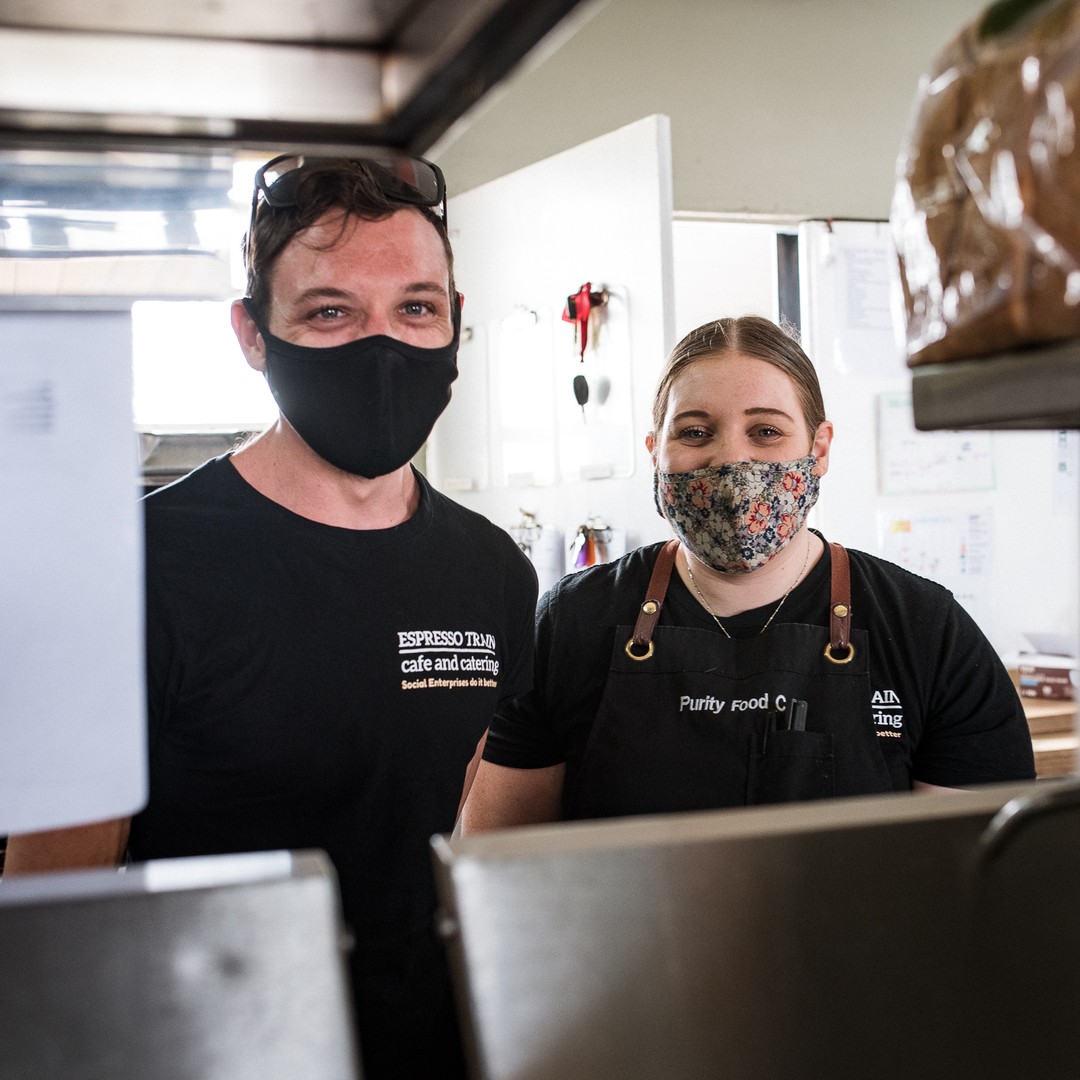 Photo: Nundah Community Enterprises Cooperative (Espresso Train Cafe) 
In these difficult economic times we think there is a critical gap, as some of our participants are struggling to engage in training due to difficult cost of living and housing circumstances. That's why this grant will go towards paying 24 participants in our Social Enterprises, so they not only have an experience of work to put on resumes, but of being properly paid. Receiving and understanding pay and pay information will also be a useful skill in engaging with the world of work outside of social enterprise. – Nundah Community Enterprises Cooperative, on Turrbal and Jaggera Country (QLD)
"Scarf works predominantly with young people seeking protection and young people from refugee backgrounds who have experienced significant trauma before and/or since arriving in Australia. This grant will help us run post-program support which includes regular phone check-ins, tangible job-readiness skills (support with resume-writing and job applications) and social catch ups. – Hannah Brennan, Scarf in Naarm (VIC)
"When Jane* arrived in Australia from Thailand, she heard about SisterWorks through a friend and joined, looking to improve her skills so she could gain employment. Recently, Jane has completed a supervisor certificate, a food handling certificate (from our Hospitality Training Program), and nearly 3 months work experience in our Cafe! The training and hands-on experience in the cafe has given Jane financial security and most importantly built her skills and confidence!

SisterWorks
TipJar is all about ensuring there are pathways for the next generation of chefs, kitchen hands and other vital venue staff trained and ready. While also providing vulnerable people the tools to be job-ready and lift themselves out of the cycles of poverty and homelessness. If there was ever a time to give a tip, it's right now!